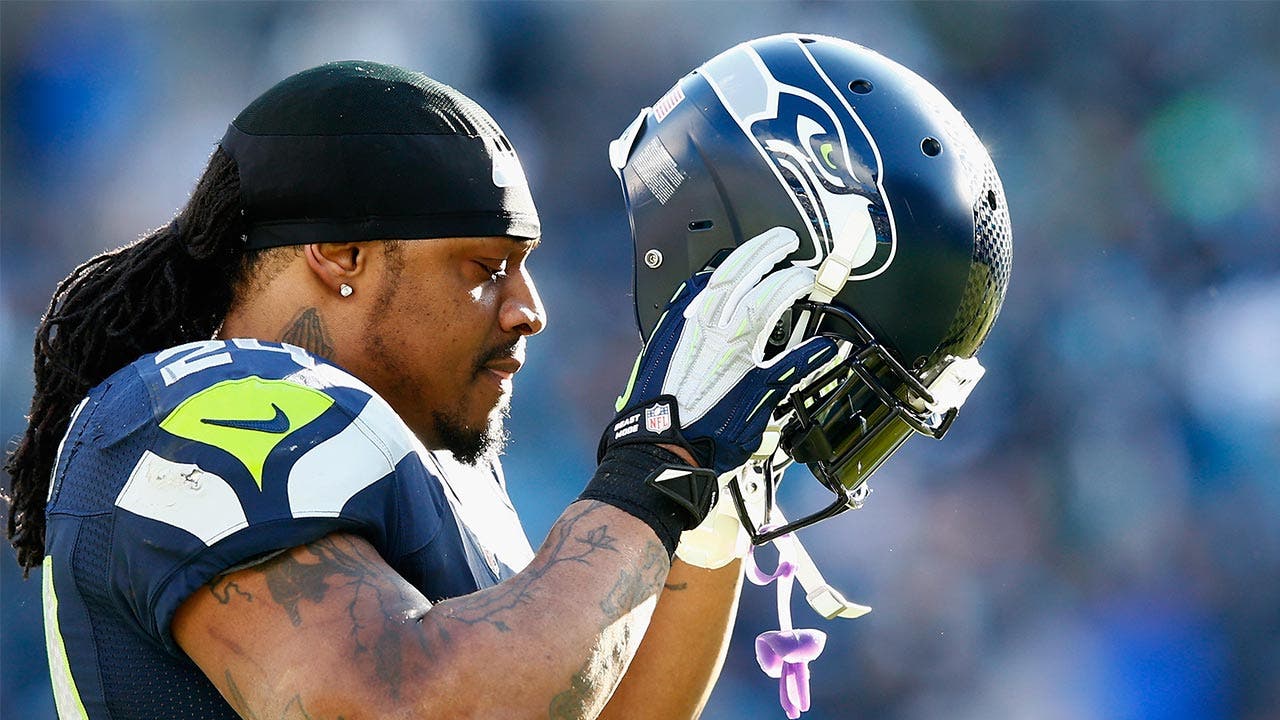 With a successful career as an NFL pro, Marshawn Lynch ran away with a high net worth.
Though Lynch earned all-league recognition for his high school performance as a running back at Oakland Technical, he also played quarterback, lineman and defensive back. When his senior year ended, Lynch was the No. 3 overall high school prospect.
Lynch attended the University of California. He earned a starting job as a sophomore and decided to enter the NFL draft after his junior year. The Buffalo Bills drafted Lynch with a 12th overall pick.
Lynch played three seasons with the Bills before he was traded to the Seahawks. His time with Seattle made him a superstar, and he led the team to victory in Super Bowl 48.
His football contract, endorsement deals, and clothing line all helped Lynch amass his wealth. As of May 2017, he has a net worth of $30 million, according to Celebrity Net Worth.
Compare your net worth to Marshawn Lynch's fortune with Bankrate's net worth calculator.
Marshawn Lynch
Born: 1986
Birthplace: Oakland, California
---
What he's up to now
Lynch retired after the 2015 season, playing six seasons with Seattle. However, in April 2017, the Oakland Raiders announced that Lynch was applying for reinstatement to the league and would be playing for their team. His two-year contract is potentially worth $16.8 million, with $2.35 million guaranteed.
Off the field, Lynch has his own clothing brand, aptly known as Beast Mode (his nickname). He has a collection of silver and black Beast Mode clothing to show spirit for his new team.
---
Accolades
During his time with the Seahawks, Lynch received four consecutive Pro Bowl selections. In the 2012 and 2013 seasons, he led the NFL in rushing touchdowns. Many credit Lynch with helping the Seahawks emerge as a playoff contender.
Lynch set several postseason records during his playoff appearances. Lynch is eighth in most postseason rushing yards. Lynch played in six games where he rushed for more than 100 yards.
Think Marshawn Lynch is rich? Check out Michael Strahan's net worth.