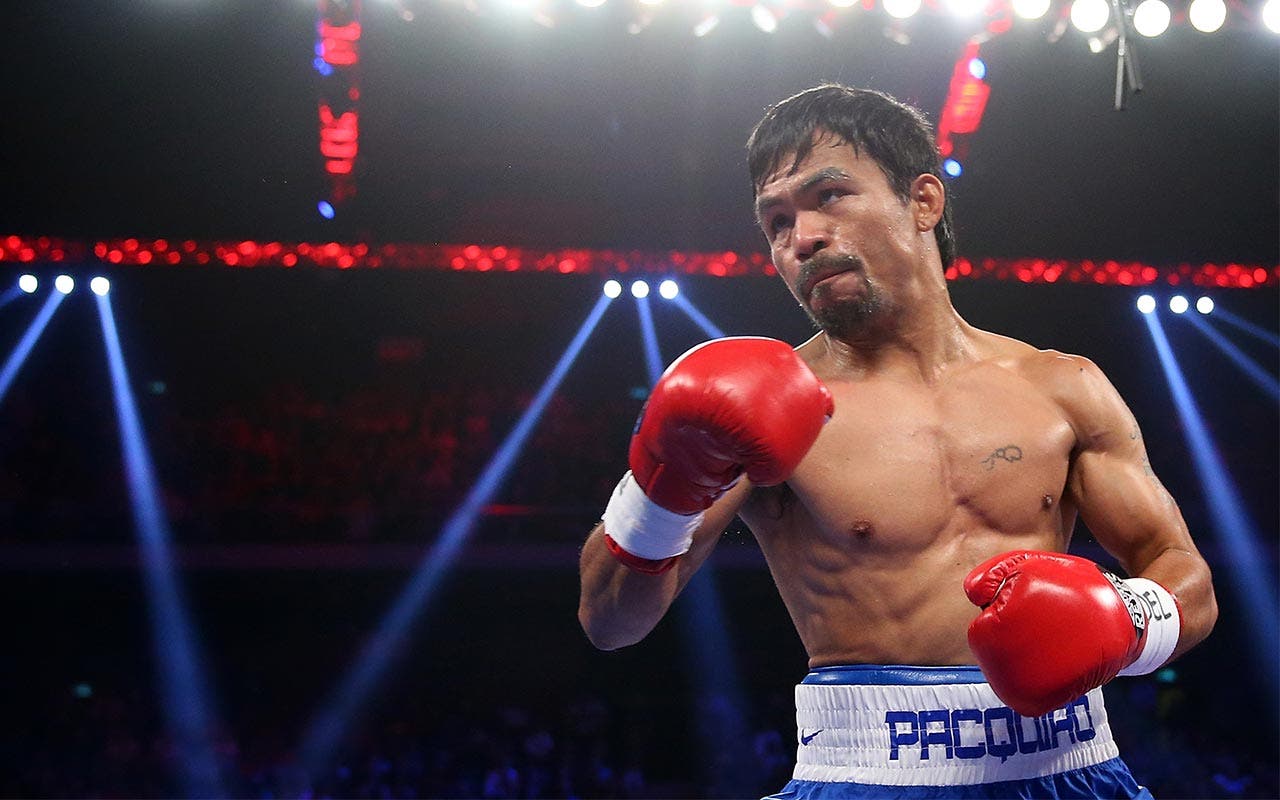 How Manny Pacquiao's net worth was built
Manny Pacquiao began boxing professionally at age 17, earning $2 per fight. He gave half of that to his mother.
He went on to win 59 of 67 total matches during his career and averaged $20 million to $30 million per fight in the last five years. Most of his earnings came from purses for winning bouts, but he also made money from endorsements, promotions and a percentage of pay-per-view profits.
In 2015, Pacquiao went 12 rounds with Floyd Mayweather in the highest revenue-producing match in history; it grossed as much as $200 million. Pacquiao lost the match by decision but still walked away with as much as $80 million.
He made a portion of his income from acting, singing and playing professional basketball in the Philippines. His musical album has sold more than 2 million copies. As of April 2017 Manny Pacquiao's net worth was $190 million, according to Celebrity Net Worth.
You can use this net worth calculator to see your net worth.
Manny Pacquiao
Born: 1978
Birthplace: Kibawe, Philippines
---
What he's up to now
Pacquiao was elected in 2010 to represent the Sarangani province in his home country. He has served in the Philippines' House of Representatives while maintaining an active boxing career. He was elected to the congress again in 2013 and 2016.
Although he already had a degree in business management, Pacquiao returned to graduate school before running for office to prepare himself for a career as a congressman.
---
Accolades
Pacquiao received numerous awards and broke several records in his boxing career, which spanned more than two decades.
He received ESPN's fighter of the year award in 2006, 2008, and 2009. He was named the Sports Illustrated Fighter of the Year in 2008 and 2009.
The World Boxing Organization named him the Best Pound-for-Pound Boxer of the Decade for 2001 to 2010. Perhaps one of his greatest accomplishments — and one that illustrates his dominance in the ring — is that he is the only boxer to hold world titles in eight different divisions.
Pacquiao's archrival, Floyd Mayweather, also beats him in wealth.