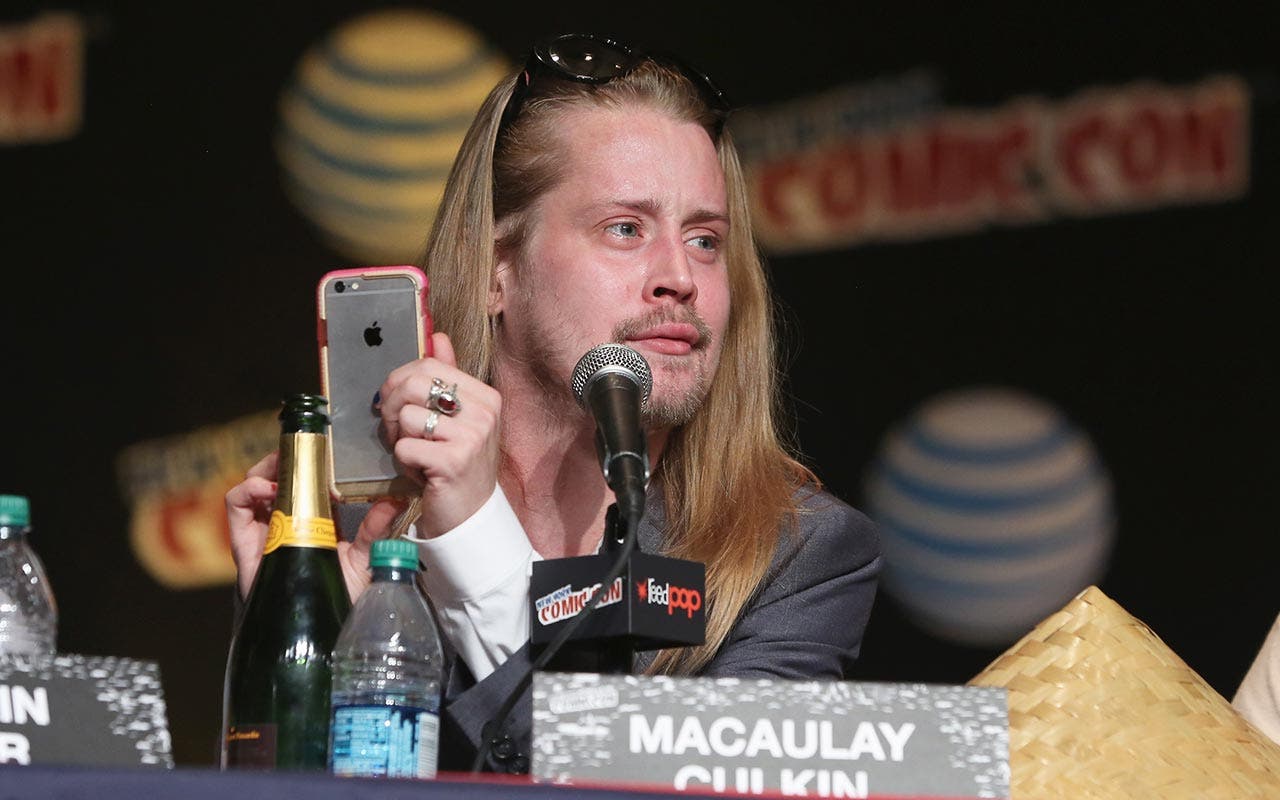 How Macaulay Culkin's net worth was built
Macaulay Culkin earned his fortune as a child actor. He started appearing in commercials at the age of 4 and became America's favorite child star after his turn in the 1989 film "Uncle Buck." He was launched into superstardom with his role in the 1990 movie "Home Alone." The film was the highest-grossing movie of the year, and he reportedly earned $100,000 to star in it. He earned $1.5 million for his role in 1991's "My Girl" and $4.5 million for "Home Alone 2: Lost in New York" in 1992. Though he earned $8 million each for his roles in "Getting Even With Dad" and "Richie Rich" in 1994, his popularity began to fade.
His parents went through a divorce and custody battle in the mid-1990s, after which Culkin left the spotlight for a time. He came back to show business in 2003 when he starred in the movie "Party Monster" and made a guest appearance on the TV show "Will and Grace." As an adult actor, he's appeared in several television shows and independent film projects. Having earned most of his fortune as a child, Macaulay Culkin's net worth as of March 2017 is estimated at $15 million, according to Celebrity Net Worth.
You can use this net worth calculator to see your net worth.
Macaulay Culkin
Born: 1980
Birthplace: New York City
---
What he's up to now
After struggling with personal issues and becoming a hot topic for the tabloids in the mid- to late 2000s, Culkin has taken on several new projects in recent years. He appeared in "The Wrong Ferrari," a film project recorded on an iPhone. In 2013, he released a short video of himself eating a slice of pizza. The video was his way of announcing his band, The Pizza Underground, which performs Velvet Underground covers. In 2015, he appeared in a short film titled "Home Alone Sequel" where he reprised his most popular role and took revenge on the villains of the original movie.
---
Accolades
Culkin won several awards for his starring role in "Home Alone." The movie earned more than $476 million worldwide and became a Christmas classic. For this role, he received an American Comedy Award, Chicago Film Critics Association Award, and a Young Artist Award. For his role in "My Girl," he received an MTV Movie Award for Best Kiss, which he shared with co-star Anna Chlumsky. He's also been nominated for Kid's Choice Awards and a Golden Globe.
Macaulay Culkin has a bundle, but it's nothing compared with DJ Calvin Harris' fortune!