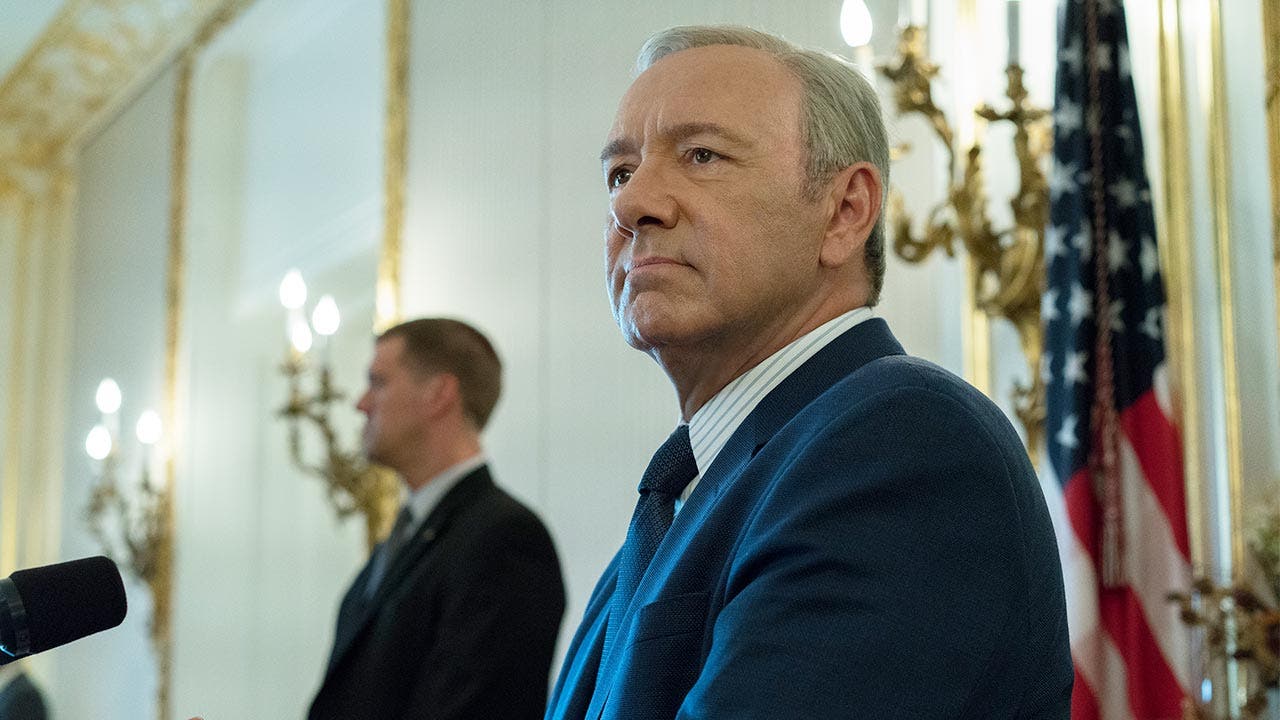 How Kevin Spacey's net worth was built
Kevin Spacey Fowler, better known as Kevin Spacey, gained his wealth as an actor, singer, screenwriter, and movie producer and director. Spacey, who grew up in California, has played many roles through the years. He started as a stage actor before landing supporting roles in film and TV. One of his first TV roles was on the 1980s show "The Equalizer."
"Glengarry Glen Ross" (1992) was one of his first blockbuster movies, but he's had many since, among them "Se7en," "A Time to Kill," "American Beauty" and "Pay It Forward."
He earned high praise for playing singer Bobby Darin in "Beyond the Sea" (2004). He wrote the screenplay for the movie, directed it and sang Darin's songs. He was nominated for a Golden Globe for Best Actor for that movie. Spacey was also artistic director for 10 years of London's Old Vic theater company.
Kevin Spacey has a net worth of $100 million as of May 2017, according to Celebrity Net Worth.
Find out your own net worth by using Bankrate's net worth calculator.
Kevin Spacey
Born: 1959
Birthplace: South Orange, New Jersey
---
What he's up to now
Since 2013, Spacey has played the wicked politician Francis Underwood in "House of Cards," a Netflix drama series. Season 5 of that show is available on May 30,2017. He has two movies that have completed filming. "All the Money in the World," a Ridley Scott production that also stars Mark Wahlberg, and "Billionaire Boys Club." Spacey is executive producer of a Discovery channel series called "Manifesto," about the Unabomber. He was also the executive producer of a 2016 CNN original series called "Race for the White House." He will host the Tony Awards for the first time on June 11, 2017.
---
Accolades
Spacey has won two Oscars: one for Best Supporting Actor in "The Usual Suspects" and one for Best Actor in "American Beauty." In 2015, he won a Golden Globe for Best Actor in a TV Series Drama for the Netflix series "House of Cards." He's won four Screen Actors Guild Awards for "House of Cards" and "American Beauty." He won a Drama Desk Award for Best Featured Actor in a Play in 1991 for Neil Simon's Pulitzer Prize-winning play "Lost in Yonkers." He's won numerous other awards from various critics associations and other groups. Spacey also has a star on the Hollywood Walk of Fame.
Unlike his character on "House of Cards," Kevin Spacey has made an honest living. See how his wealth compares with that of another Hollywood heavyweight, Robert De Niro.