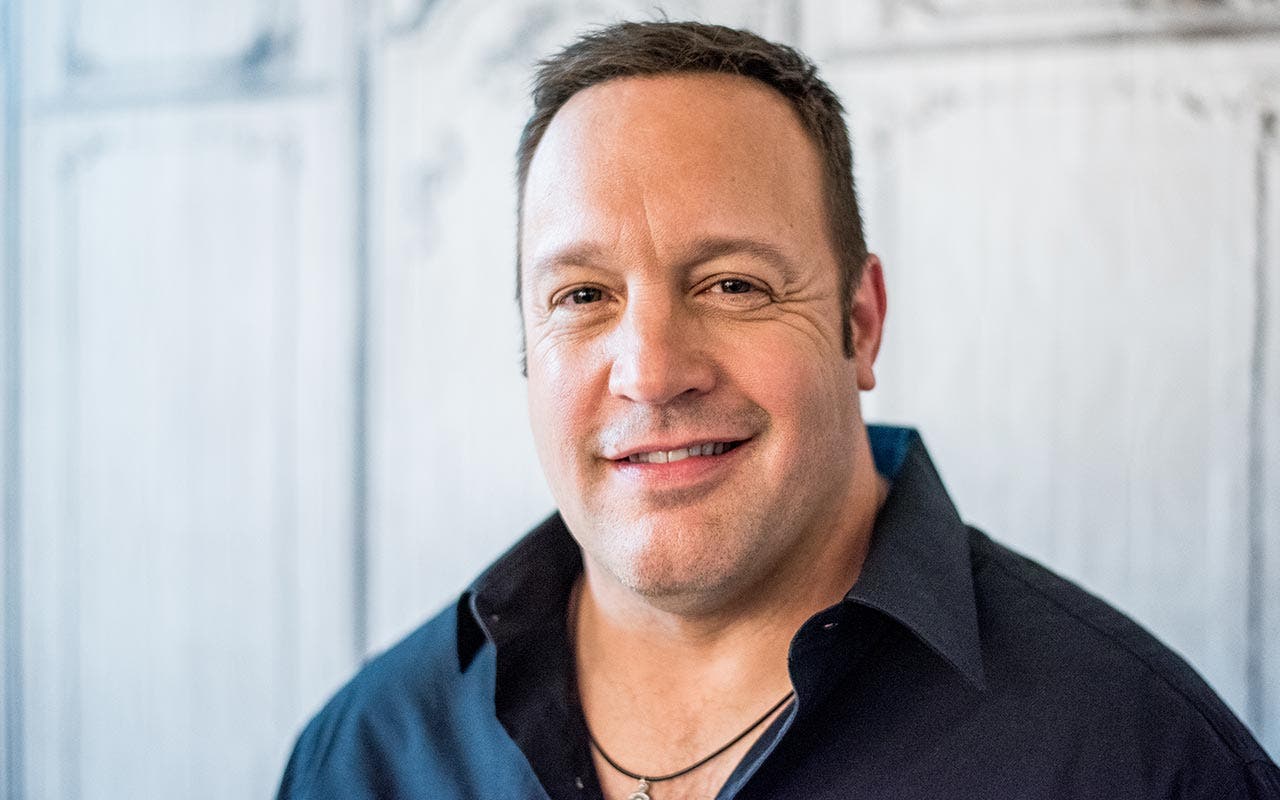 How Kevin James' net worth was built
Comedic actor Kevin James has made a career out of being a nice guy.
After doing stand-up comedy gigs around Long Island where he grew up, his first TV job was hosting "New Candid Camera" in 1991.
His career took off in his early 30s when he met fellow comedian Ray Romano, and making recurring appearances on the popular TV sitcom "Everybody Loves Raymond." That role led to a spinoff of his own, "King of Queens" from 1998 through 2007.
On the big screen, James won a role in Will Smith's romantic comedy "Hitch" (2005), and then in 2007, he had a major role in "I Now Pronounce You Chuck & Larry."
In 2009, he starred in "Paul Blart: Mall Cop," produced by Adam Sandler. A less successful sequel was released in 2015. TheRichest.com website estimates James' net worth at $80 million as of May.
You can use this net worth calculator to see your net worth.
Kevin James
Born: 1965
Birthplace: Mineola, New York
---
What he's up to now
James still does stand-up comedy and plans to perform throughout 2017 in various venues, mostly on the East Coast.
He also continues to star in his show "Kevin Can Wait," about a retired police officer facing tougher family challenges than he had as a cop
James is also joining the ensemble of Adam Sandler's Netflix feature film, "Sandy Wexler," a comedy about a talent manager's life and clients in the 1990s. James frequently collaborates on projects with Sandler.
---
Accolades
James won a NRJ Ciné award in 2005 for Best Kiss in the film "Hitch." Nominations include Teen Choice Awards for "Hitch" (2005) and "Paul Blart: Mall Cop 2" (2015).
His first comedy series, "The King of Queens," was nominated for an Emmy in 2006.
James' voice work was nominated by Behind the Voice Actors Awards for "Hotel Transylvania" (2012). He was nominated for a People's Choice Awards in 2017 for Favorite Actor in a new TV Series, "Kevin Can Wait."