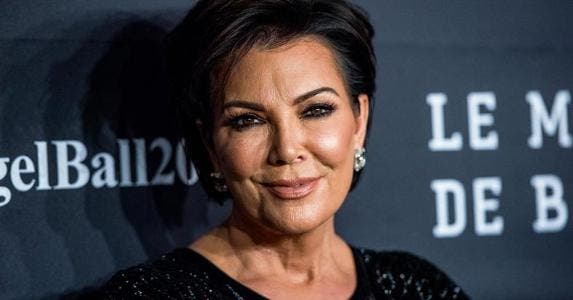 Kris Jenner
Net worth: $60 million (as of January 2017)
Year of birth: 1955
Education: Clairemont High School
---
How Kris Jenner's net worth was built
In 1978, Kris Jenner married lawyer Robert Kardashian, who gained fame through his friendship and legal representation for O.J. Simpson. During this time, she was also a friend of Simpson's deceased wife, Nicole Brown.
The marriage produced four children: daughters Kourtney, Kim, and Khloe, and son Rob.
After divorcing Kardashian, Kris married former Olympian Bruce Jenner in 1991. Together they have two children, Kendall (whose middle name is "Nicole" after Nicole Brown Simpson) and Kylie. In 2007, Jenner proposed an idea to Ryan Seacrest for a reality show featuring her entire blended family, following a similar format to the then-popular show featuring Ozzy Osbourne and his family.
The show, "Keeping Up with the Kardashians," debuted that same year and is one of the longest-running reality shows in the country. Jenner built the bulk of her net worth through her work on the show, and she also earns money through personal appearances and working as her daughters' business manager. As a result, she earns additional money through their efforts, which includes show spinoffs and endorsements.
You can use this net worth calculator to see your net worth.
---
What she's up to now
Kris filed for divorce from Bruce in 2014, citing irreconcilable differences, less than one year before Bruce Jenner publically announced her gender transition. Kris also started dating Corey Gamble that same year while going through divorce proceedings.
As of January 2017, she remains an executive producer for, and stars on, "Keeping Up with the Kardashians."
---
Accolades
Kris was nominated for, but did not win, a Teen Choice Award in 2010 for the Choice TV: Parental Unit, and she shares this nomination with her ex-husband. The show itself won People's Choice Awards in 2011 and 2012 for Favorite TV Celebreality Star and Favorite TV Guilty Pleasure. It also won Teen Choice Awards in 2013 and 2014 for Choice TV: Reality Show.