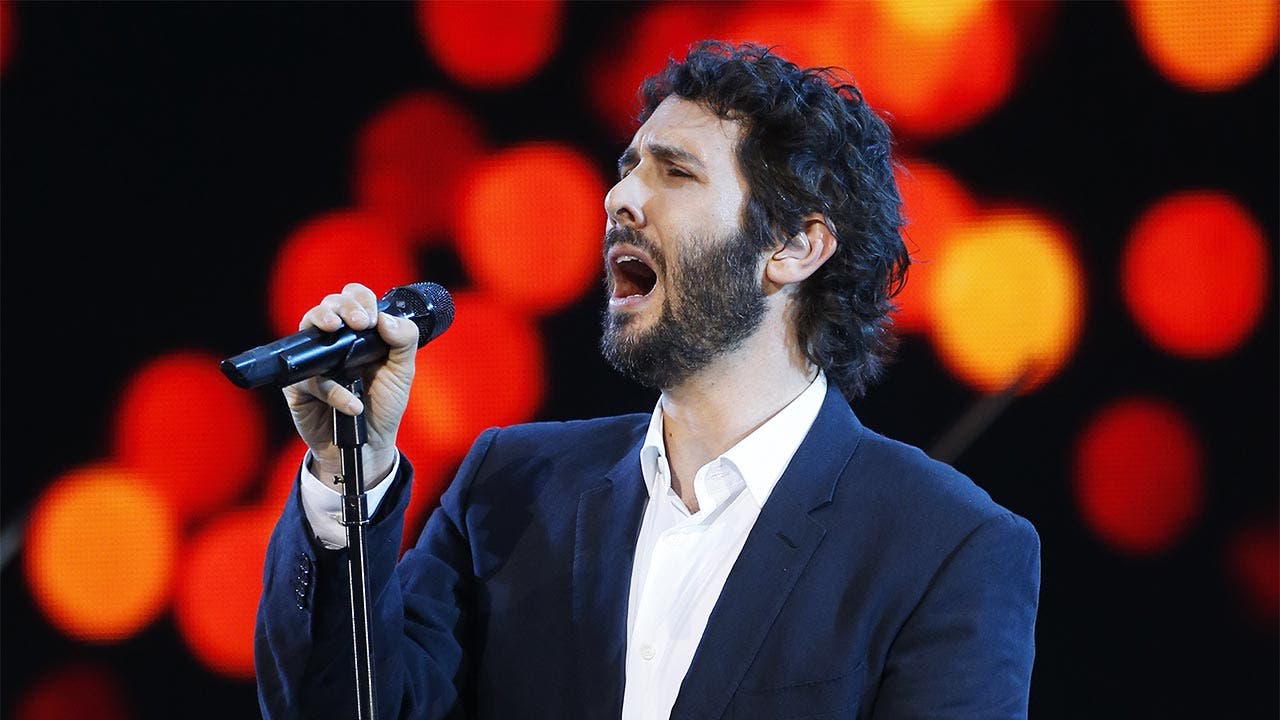 How Josh Groban's net worth was built
With a grandmother who played the piano at age 3 and a father who also was an accomplished pianist, Josh Groban followed his family into the music business.
Groban began singing while in the seventh grade, eventually attending the Interlochen Arts Program where his teacher was famed producer and songwriter David Foster.
Groban and Foster began working together in 1998, and it was Foster who eventually helped Groban land a record deal.
After dropping out of Carnegie Mellon University, he began his singing career, securing a record deal with Warner Bros. Records. He made his debut in 2001 on the soundtrack to the movie "A.I.: Artificial Intelligence."
He released his first album later that year, and within just a few years, he landed his own PBS special and performed at the 2002 Salt Lake City Winter Olympics. Groban released several more studio albums and a live album, all of which sold millions of copies.
As of June, Groban has a net worth of $30 million according to the Celebrity Net Worth website. See how your wealth compares with his using this net worth calculator.
Josh Groban
Born: 1981
Birthplace: Los Angeles
---
What he's up to now
In 2015, Groban released his seventh studio album "Stages," and in 2016 he toured North America to promote the album.
He also acts and has appeared on several hit television shows including "The Office," "Glee," "The Simpsons," and "CSI: NY."
In addition, he has hosted the ABC network singing competition "Rising Star," has appeared in sketches on "Jimmy Kimmel Live" and has co-hosted the daytime talk show "Live with Regis and Kelly," alongside Kelly Ripa.
---
Accolades
Groban has been nominated for several of the music industry's top awards, including Grammy nominations in 2005, 2009, 2016 and 2017. He's also been nominated for a Billboard Music Award and an American Music Award as well as a Tony Award, a People's Choice Award, a World Music Award and two World Soundtrack Awards.
Josh Groban isn't the only singer with a lot of money. Just wait until you see how much money Adele has.