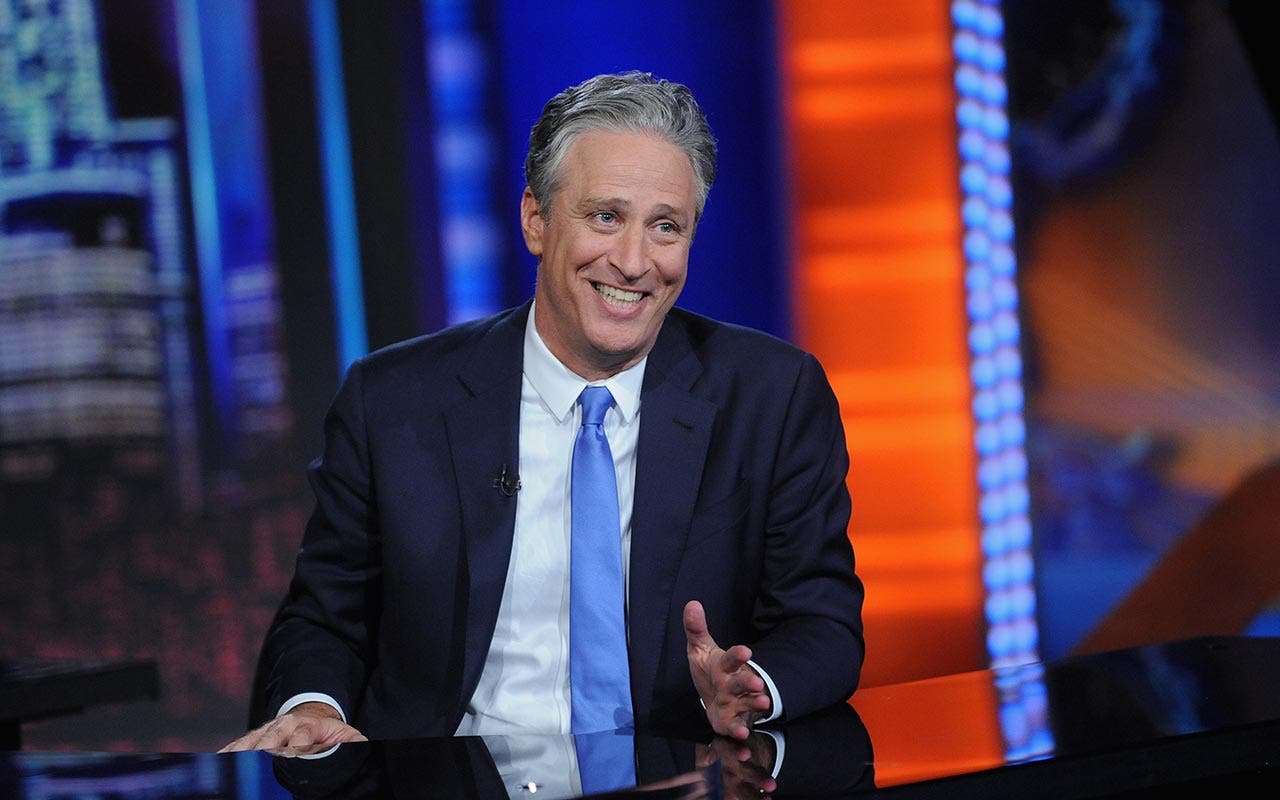 How Jon Stewart's net worth was built
Born Jonathan Stuart Leibowitz, Jon Stewart's entertainment career started in 1986 in New York City, where he performed stand-up comedy at nightclubs before he was hired for several television gigs, including "Caroline's Comedy Hour," and "Short Attention Span Theater." In 1993 Stewart got his own TV talk show on MTV, which aired from 1993 to 1995, and he appeared on several TV programs and in films in the 1990s. In 1999, he took over as the host of Comedy Central's popular satirical news program "The Daily Show." Besides hosting "The Daily Show," Stewart also served as the show's writer and an executive producer until he left the program in August 2015.
In addition to his work in comedy and acting, Stewart heads Busboy Productions, the studio which produced "The Daily Show" spinoff known as "The Colbert Report." The diversity of Stewart's entertainment and media ventures has been a major factor in the growth of his net worth, which currently stands at approximately $80 million, according to Celebrity Net Worth.
Use the Bankrate net worth calculator to find out your net worth.
Jon Stewart
Born: 1962
Birthplace: New York City
---
What he's up to now
Despite many of his fans missing his unique and witty political satire, Stewart has since been on a break from the entertainment business. He has been devoting most of his time to his family and his New Jersey farm where he and his wife care for abandoned and sick animals. He has made rare TV appearances, including one in February on CBS's "Late Show," hosted by colleague and cohort Stephen Colbert. However, he has not ruled out a return to the stage or the silver screen sometime in the future.
---
Accolades
Along with other cast members of "The Daily Show," Stewart received two Peabody awards for his work on "Indecision 2000" and "Indecision 2004," which covered the 2000 and 2004 U.S. presidential elections, respectively. "The Daily Show" has also won dozens of Primetime Emmy Awards: In 2001 it received an Emmy for Outstanding Writing for a Variety, Music or Comedy Program, and then consecutively from 2003 through 2015 Stewart received Outstanding Writing or Outstanding Variety, Music or Comedy Series awards, snagging both Emmy categories in seven of those years. He also received a Grammy Award in 2005 for his recording of, "America (The Audiobook): A Citizen's Guide to Democracy Inaction." Stewart remains one of the most beloved television personalities in the world, and millions of fans hope that he will soon grace their screens again.
See how Jon Stewart's net worth compares with that of late-night talk show host Jimmy Kimmel.