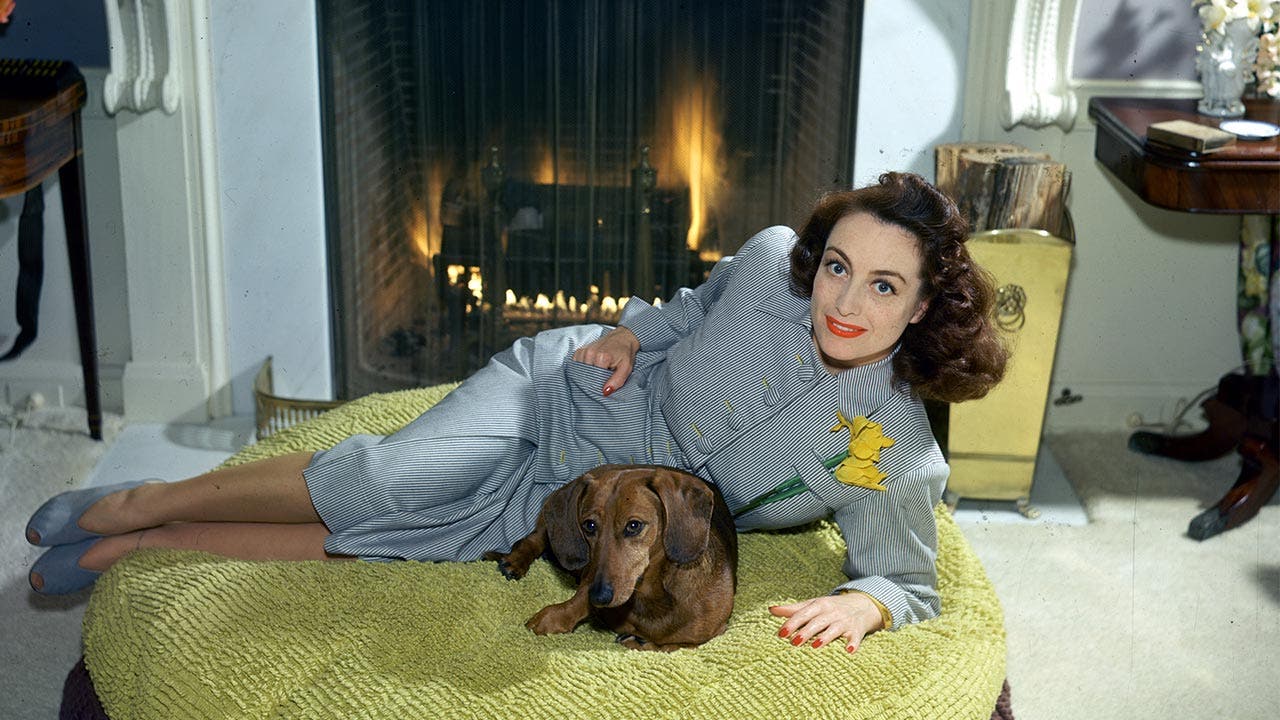 How Joan Crawford's net worth was built
Born Lucille Fay LeSueur, Joan Crawford was one of the most popular movie stars in Hollywood during the 1930s and '40s. She began her career on stage in the 1920s when she was cast as a dancer in "Innocent Eyes," a show on Broadway. In 1925, she signed with Metro-Goldwyn-Mayer and had roles in a number of silent films.
Her breakout role was in "Our Dancing Daughters" in 1928. In 1933, she starred opposite Fred Astaire in "Dancing Lady."
Although many of her movies were popular, by the end of the 1930s, she had starred in a number of flops. She parted ways with MGM in the early 1940s, moving on to Warner Bros.
At Warner Bros., she landed the role of Mildred Pierce in the 1945 film of the same name. She starred in many other pictures during the next few decades, including opposite her rival, Bette Davis, in "Whatever Happened to Baby Jane?"
In 1956, Crawford married Alfred Steele, chairman of Pepsi-Cola. Steele died in 1959, at which time Crawford was named to his seat on the board at Pepsi, the first woman to hold that position. She also served as a spokeswoman for the company and traveled extensively for the company. Her estate was worth $2 million when she died. Adjusted for inflation, her estate is now worth $8 million, according to Celebrity Net Worth.
Figure your own net worth using Bankrate's net worth calculator.
Joan Crawford
Born: 1905
Birthplace: San Antonio
Died: 1977
---
Death and disinheritance
Crawford died in 1977 at age 72 of a heart attack.
Her death was not without controversy. She disinherited her two adopted children, Christina and Christopher, leaving them nothing in her will. They sued the estate and got a total of $55,000. Christina Crawford wrote a scathing memoir of her mother's abuse and alcoholism, which was turned into a film, "Mommie Dearest," in 1981.
---
Accolades
Crawford won an Academy Award for Best Actress for "Mildred Pierce" in 1946. She was nominated two more times during her career, for "Possessed" in 1947 and "Sudden Fear" in 1952, but didn't win.
Crawford was awarded a star on the Hollywood Walk of Fame in 1960.
How does Joan Crawford's net worth compare with that of a modern-day actress? Check out Sandra Bullock's net worth to compare.