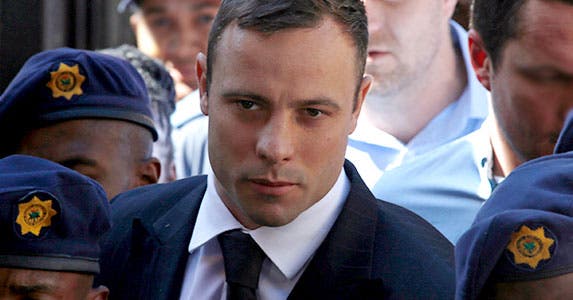 Cash perils of wealthy inmates
Lifestyles of the rich and famous sometimes take a not-so-glamorous turn — in prison.
See South African sprinter Oscar Pistorius, who in October began serving a five-year prison sentence for shooting and killing his girlfriend. The double-amputee track star could be out on parole in less than a year.
But what happens to a wealthy person's money while they're locked up? Unlike the rest of us, they might not have to worry about going bankrupt while they're not working.  And their family probably isn't going to go hungry with the breadwinner in jail.
That doesn't mean the shamed celebrity or captive captain of industry has no money concerns. The bills won't pay themselves, and sometimes their crimes come with big financial penalties.
Here are four things that might happen to the money of the wealthy while they serve their time.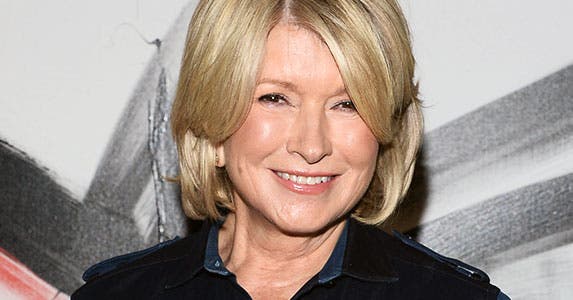 A professional takes charge
© Harry PluvioseÂretna.com/Retna Ltd./Corbis
While in jail, you can't manage your money — or your business. Handing off control of both can be accomplished in several different ways.
Sometimes it's as simple as letting someone else pay your bills, especially if you won't be gone for a long time. Another option is to give someone power of attorney or to set up a trust and a trustee to handle the money.
"It allows the person to handle legal business for you," says Michael Chadwick, CEO of Chadwick Financial Advisors in Unionville, Connecticut.
Celebrities with a large net worth, such as Martha Stewart, who served a five-month prison sentence beginning in late 2004 for insider trading, could do one of two things, says Jared Feldman, a partner in the private client group of New York accounting firm Anchin, Block & Anchin.
One is to designate a chief financial officer on their staff to handle their financial lives, a position they've probably already filled. It's not as if Martha is sitting down at the end of the month and paying the electric bills for all her houses.
Another is to hire a company to manage their money while they're gone. "It's about streamlining their financial lives," Feldman says. "If they were away for six months or two years, things still move as if they were here."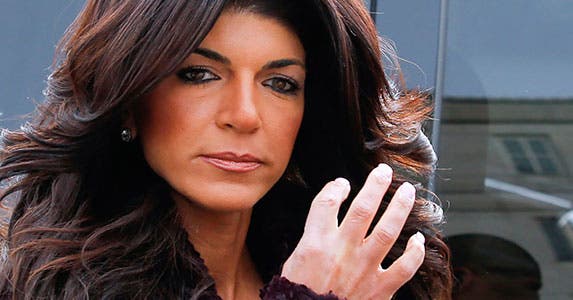 The government gets a cut
© EDUARDO MUNOZ/Reuters/Corbis
One way the wealthy (or formerly wealthy) can be separated from their money is when they are forced to pay restitution to the government.
That's the case for Teresa Giudice, the reality TV star of "The Real Housewives of New Jersey." She and her husband, Joe, pleaded guilty in March to several mortgage and bankruptcy fraud charges.
In addition to prison sentences, a judge ordered the couple to pay restitution to the federal government. Teresa has paid $200,000 of the $414,588 she and her husband owe. According to her attorney, Teresa paid it through a loan from a friend and an "advance on a contract." 
Teresa will begin her prison sentence next year; her husband will start his 41-month sentence once her 15 months are up.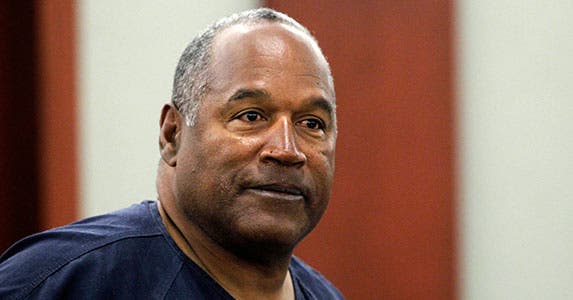 Victims sue and win cash
© STEVE MARCUS/Reuters/Corbis
Stewart had to pay a $30,000 fine to the federal government for insider trading, but she also was sued by the Securities and Exchange Commission and paid nearly $200,000 in fines.
It's not uncommon for victims of a crime to file a civil lawsuit.
The families of Nicole Brown Simpson and Ronald Goldman sued O.J. Simpson following his acquittal on murder charges in the pair's 1994 deaths. A civil jury found Simpson liable in the deaths of his former wife and her friend and ordered him to pay $33.5 million to the families. The two families have reportedly been paid less than 1 percent of what they are owed.
Simpson, a Hall of Fame NFL running back, isn't likely to make payments anytime soon. He's serving time in prison for a 2007 robbery and kidnapping in a Las Vegas hotel room and isn't eligible for parole until 2017.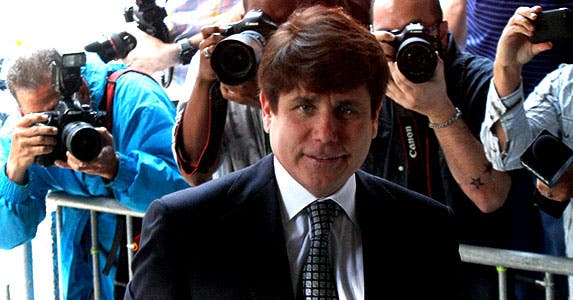 Assets seized when they can't pay
© FRANK POLICH/Reuters/Corbis
In 2012, just two weeks before disgraced former Illinois Gov. Rod Blagojevich reported to a federal prison in Colorado to serve a 14-year sentence for corruption, a judge ordered that $22,000 be seized from his state pension fund to pay fines and penalties he received as part of his sentence.
This isn't uncommon either, especially if the person found guilty doesn't have a lot of earning potential post-prison, can't afford to pay restitution or fines out of pocket or will likely die in jail.
Bernie Madoff was a titan of the investment world, managing billions of dollars of investments before his Ponzi scheme was unmasked in 2008. Madoff bilked individual investors — including several notable celebrities — pension funds, corporations and universities out of an estimated $17.3 billion. Madoff later was sentenced to 150 years in prison.
Auctions of Madoff's possessions made international news. His watches, paintings and homes were sold off to raise money for victims of his fraud.