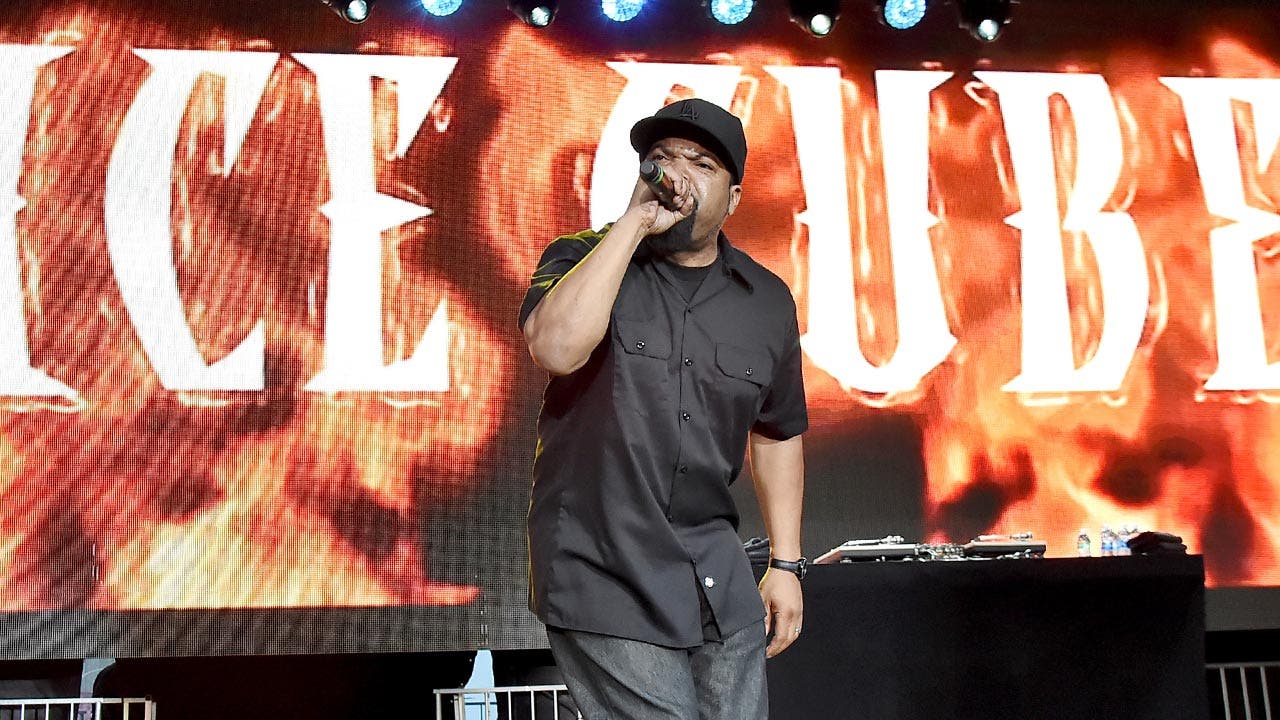 How Ice Cube's net worth was built
O'Shea Jackson Sr., aka Ice Cube, is a California musician and entertainer who was an original member of the groundbreaking "gangsta" rap group N.W.A. He leveraged his role with the group into a successful solo career and went on to act in many films, including comedy, action and family-themed movies.
Ice Cube joined N.W.A. in 1988 after earning a degree in architectural drafting. N.W.A. was known for angry lyrics that lambasted police and politicians while touting violence on hits like "Straight Outta Compton." Cube left N.W.A. in 1990 after financial disputes with the group's management.
His first solo album, "Amerikkka's Most Wanted," went to No. 19 on the pop charts. His fourth studio album, "The Predator," debuted at No. 1, powered by the single, "It Was a Good Day." Ice Cube appeared in the award-winning film "Boyz N the Hood," and went on to co-write and act in the comedy "Friday." He played alongside George Clooney and Mark Wahlberg in the Gulf War movie, "Three Kings," which grossed $107 million at the box office. He co-wrote the movie, "Barbershop," which grossed $55 million, and the TV family comedy, "Are We There Yet?"
Ice Cube has a net worth as of June 2017 of $140 million, according to Celebrity Net Worth.
Determine what your own net worth is using Bankrate's net worth calculator.
Ice Cube
Born: 1969
Birthplace: Los Angeles
---
What he's up to now
Ice Cube performed at the Coachella Festival in 2016 and had roles in the movies "Ride Along 2," "Fist Fight," "Barbershop: The Next Cut" and "xXx: Return of Xander Cage." Ice Cube was a producer of the hit 2015 N.W.A. biopic "Straight Outta Compton." He and his wife of 25 years, Kim, have four children.
---
Accolades
Ice Cube is widely credited as an originator of gangsta rap and is one of the most recognizable acts in the genre, yet he never won a Grammy. Cube, however, is a crowd favorite. He was nominated for a 2017 BFFs Forever award from the Kids' Choice Awards and was nominated for People's Choice and Teen Choice awards.
See how Ice Cube's fortune compares with the estate of another former N.W.A. member, the late Eazy-E.