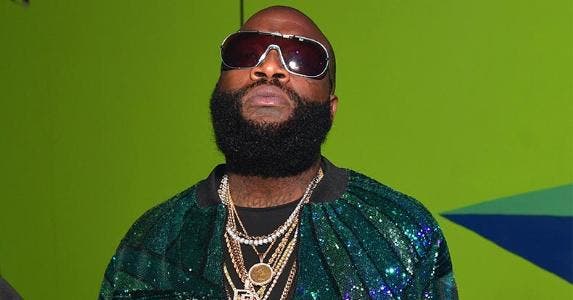 Rick Ross
Net worth: $35 million (as of February 2017)
Year of birth: 1976
Education: Miami Carol City High School, Albany State University
---
How Rick Ross's net worth was built
Despite the fact that Rick Ross suggests in his music that he earned his fortune through illegal activities, he actually built his empire through hard work in the studio. Inspired by the music of rap legends Tupac Shakur and Notorious B.I.G., Rick Ross left a position as a corrections officer in Miami to try his hand at rap music.
When his first single, "Hustlin," debuted in 2006, it became the unofficial soundtrack of Miami life, eventually making its way to the No. 54 position on Billboard's Hot 100 chart and earning gold certification, which is a notable feat for any newcomer to the music industry. Ross now has eight studio albums to his name, as well endorsement agreements with Nike, Reebok, and Tequila 1800.
You can use this net worth calculator to see your net worth.
---
What he's up to now
After making music under the Def Jam label for 10 years, Ross signed with Epic Records in January 2016. He then wrote and performed the single "Purple Lamborghini" with Skrillex for the summer blockbuster "Suicide Squad," just in time to whet his fans' appetites for some new tunes. In November 2016, Ross released the single, "Buy Back the Block," garnering nearly 300,000 plays on Spotify within the first three days of the release. He plans to release his ninth studio album, "Rather You Than Me" in early 2017. Ross also works with his record label, Maybach Music Group, which in addition to Ross' music also produces work by Meek Mill, Omarion, Wale, Gunplay, and Torch.
---
Accolades
As of January 2017, Ross has had four Grammy nominations, including Best Rap/Song Collection in 2012, Best Rap Album in 2013, and Best R&B Performance and Best R&B Song in 2015. In 2015, he also earned two nominations for the BET award for Video of the Year and Best Collaboration. He also won the St. Louis Film Critics Association Best Music award for his collaboration work on "Django Unchained."