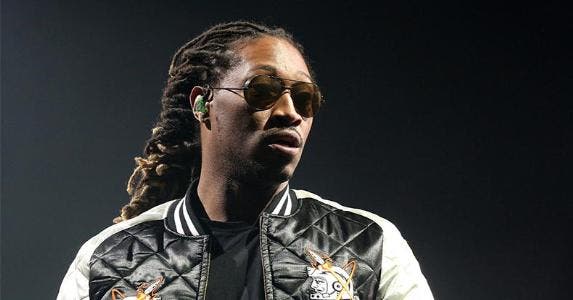 Future
Net worth: $8 million (as of January 2017)
Year of birth: 1983
Education: Columbia High School (Georgia)
---
How Future's net worth was built
Nayvadius DeMun Wilburn, better known on stage as "Future," has amassed a net worth of $8 million, thanks to his flourishing career as a hit rapper.
Future's cousin Rico Wade, a notable member of the Dungeon Family (a hip-hop collective), acted as both a career and personal mentor, encouraging Future to begin a career in rap.
He dropped his first mix tapes in 2010 and recorded with rapper Gucci Mane. This exposure quickly advanced Future's career. In the fall of 2011, he signed with Epic Records. In April of 2012, "Pluto," Future's first studio album, was released. The album proved to be a commercial success with four notable singles.
Strategic career moves have allowed Future to build on this success. He regularly collaborates with other artists, such as Drake. Cross collaborations with pop artists have helped Future reach a larger audience.
You can use this net worth calculator to see your net worth.
---
What he's up to now
Future continues to advance his career with the release of new music. In November 2016, Future hit a career milestone thanks to the excellent performance of his hit "Used to This." This single premiered on the Billboard Hot 100 at No.14, making it the highest debut in Future's career.
Overall, 2016 has been a strong year for Future's profession, as he released multiple hits, including "Wicked" and "Low Life." Future regularly collaborates with other rappers on the Hot 100 list, including Drake, 21 Savage and DJ Esco.
---
Accolades
Future has racked up a variety of award nominations and a few wins during his relatively short career.
In 2015, Future took home the BET Hip Hop Award for Best Mix Tape. He won the 2016 BET Award for Best Group along with Drake for their hit "What a Time to Be Alive."
This is just one of the many nominations he received in 2016. Future also was nominated for the American Music Award for Favorite Rap Artist, a BET Award for Best Male Hip Hop Artist, a Billboard Music Award for Top Rap Artist, and a Coca-Cola Viewer's Choice Award for Best Male Hip Hop Artist.