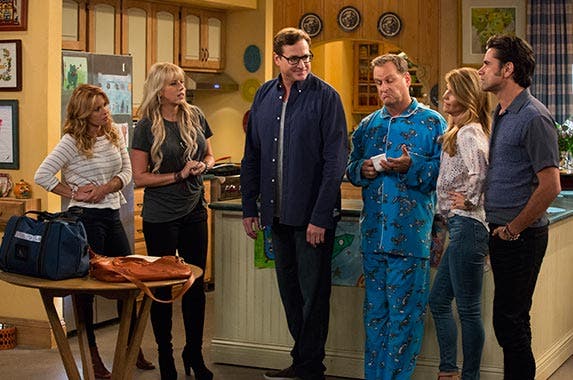 What the 'Full House' stars are worth
Over 8 seasons, the original "Full House" asked that all-important question, "Whatever happened to predictability?"
In another nod to the show's theme song, the cast seems to be "everywhere you look" these days, thanks to Netflix's "Fuller House." The sequel series might mean fuller bank accounts for the show's stars, who already have a combined net worth of more than $450 million, according to CelebrityNetWorth.com. Want to know who's worth the most?
You got it, dude.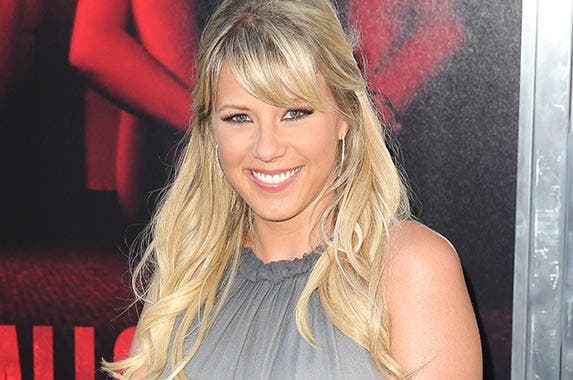 No. 10 Jodie Sweetin (Stephanie Tanner)
Imeh Akpanudosen/Getty Images
Net worth: $400,000
"How rude!"
Sweetin got her start in show biz at age 4 when she starred in an Oscar Mayer hot dog commercial. From ages 5-13, she appeared on "Full House" in the role of the middle Tanner daughter, Stephanie. After the show ended, she fought a battle with substance abuse, which she recounts in her memoir "UnSweetined." On "Fuller House" (spoiler alert!), she moves in to help her big sis raise her 3 boys.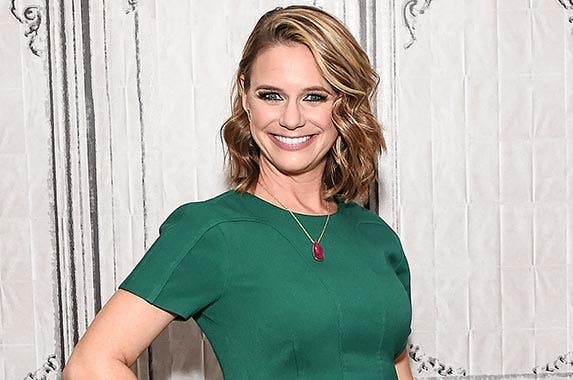 No. 9 Andrea Barber (Kimmy Gibbler)
Daniel Zuchnik/WireImage/Getty Images
Net worth: $500,000
Ki-mmy!
Known for her smelly feet and bad taste in clothing, Kimmy Gibbler, aka D.J. Tanner's best friend, was played on "Full House" by Barber, who went from guest-star status to regular cast member. After the show ended, Barber earned her bachelor's and master's degrees. She has returned in "Fuller House," which upgrades the lovably dimwitted Kimmy from pesky next-door neighbor to Tanner house resident.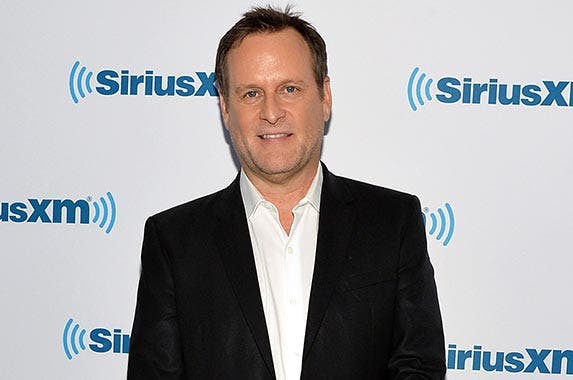 No. 8 Dave Coulier (Joey Gladstone)
Slaven Vlasic/Getty Images
Net worth: $4 million
"Cut it out."
As Uncle Joey, actor and comedian Coulier endeared himself to "Full House" fans with his Popeye impressions and, of course, with his puppet friend, Mr. Woodchuck. Then, there was the time he got stuck in a counter, and his one-man show of "The Wizard of Oz."
In the years between the original show and "Fuller House," he has done a lot of cartoon voiceover work.
Please, don't ever cut it out, Uncle Joey.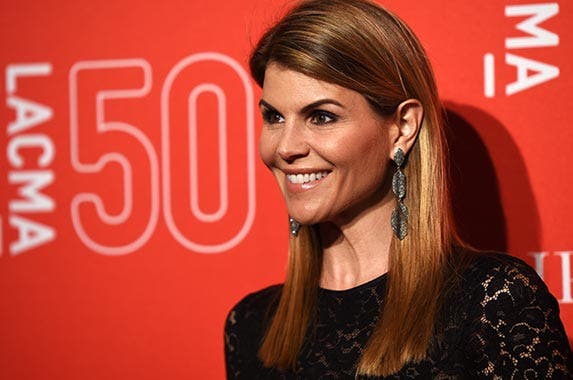 No. 7 Lori Loughlin (Rebecca Katsopolis)
Amanda Edwards/WireImage/Getty Images
Net worth: $6 million
Loughlin, known on "Full House" as Aunt Becky, was John Stamos' love interest on the show. The actress and model, who is reprising her role on "Fuller House," also has worked on the other side of the camera, as co-creator of the TV series "Summerland."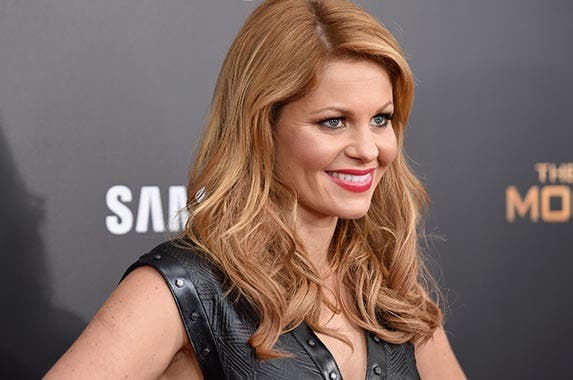 No.6 Candace Cameron Bure (D.J. Tanner)
Jamie McCarthy/Getty Imagese
Net worth: $10 million
"Oh, Mylanta!"
Bure's D.J. is the lovable older sister who, on "Full House," took in the weird neighbor, Kimmy, whom no one else liked.
On "Fuller House," she's the widowed mother of 3 boys, a role similar to that of her TV dad on the original. In the sequel, her sister, Stephanie, and bestie, Kimmy, move in to help her raise her boys.
Bure also has made other TV and film appearances and has written 3 books.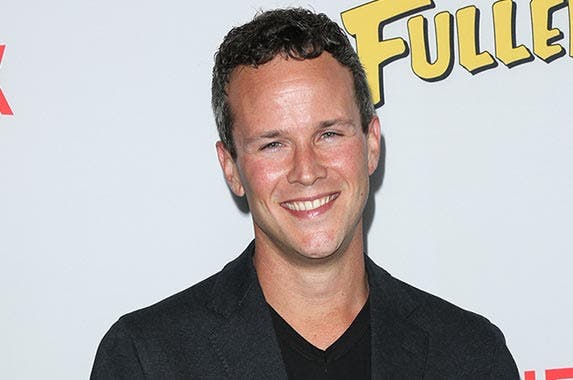 No. 5 Scott Weinger (Steve Hale)
Paul Archuleta/FilmMagic/Getty Images
Net worth: $12 million
On "Full House" and its follow-up, Weinger plays D.J.'s first boyfriend, Steve Hale, who had an undying love for sandwiches and other food.
The actor also earned millions as the voice of Disney's "Aladdin."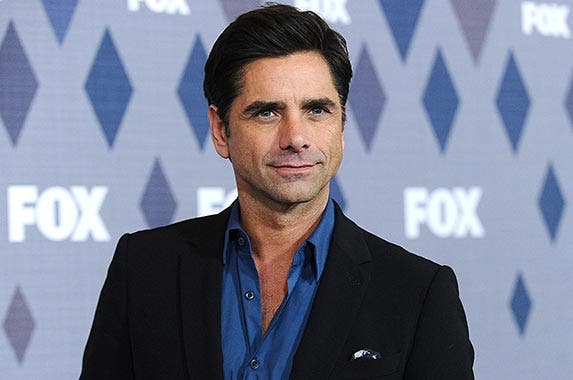 No. 4 John Stamos (Jesse Katsopolis)
Jason LaVeris/FilmMagic/Getty Images
Net worth: $20 million
"Have mercy!"
This Greek-yogurt eating, Elvis-loving heartthrob has kept busy since his character Uncle Jesse and the rest of the "Full House" gang left the air in 1995.
The actor and musician, who is back for "Fuller House," also has been a regular on shows such as "Glee," "Grandfathered" and "ER."
And just remember, "Not the hair! Watch the hair!"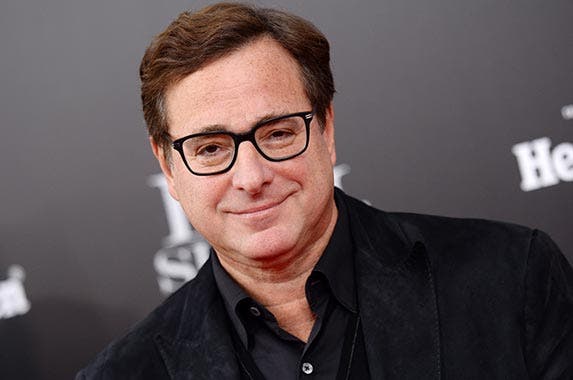 No. 3 Bob Saget (Danny Tanner)
Andrew Toth/FilmMagic/Getty Images
Net worth: $100 million
Before he became the family-friendly clean freak we all know and love from "Full House," Saget gained a reputation for his risque stand-up comedy acts. On shows like "Entourage," where he played himself, Saget was able to showcase his not-so-G-rated humor.
He also was the original host of "America's Funniest Home Videos," and later the narrator of "How I Met Your Mother."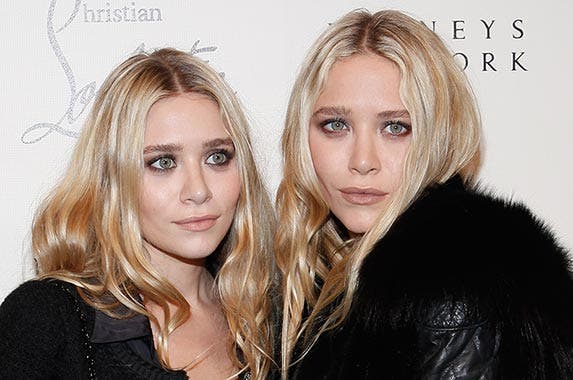 No. 1 (tie) Mary-Kate Olsen and Ashley Olsen (Michelle Tanner)
Cindy Ord/Getty Images
Net worth: $150 million (each)
"Aw, nuts!"
The Olsen twins Mary-Kate and Ashley Olsen chose not to appear on "Fuller House," though the Tanner family does acknowledge their character, the youngest Tanner child, Michelle, in "Fuller House."
Mary-Kate and Ashley have appeared in movies, including "It Takes Two" and "New York Minute." They also returned to TV in the series "Two of a Kind" and "So Little Time."
Neither has acted since 2011, but their wealth also comes from fashion design, merchandising, and producing movies and TV programs.
Yes, way, Jose!