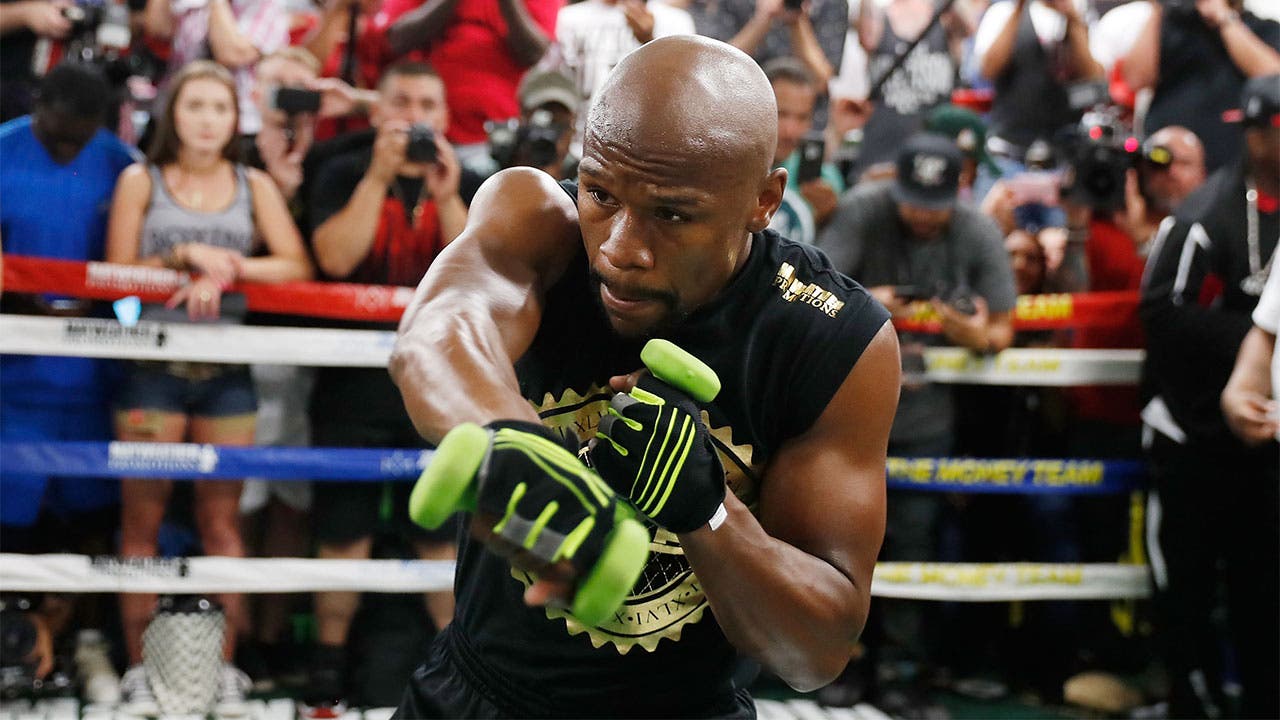 How Floyd Mayweather's net worth was built
Floyd "Money" Mayweather has the net worth to back up his nickname.
The boxer made $250 million from his fight with Manny Pacquiao in 2015. Mayweather's career earnings total around $700 million.
Mayweather was fitted for his first pair of boxing gloves at age 7. That's no surprise considering his dad, Floyd Mayweather Sr., and his uncle, Roger Mayweather, also were boxers. Floyd Mayweather dropped out of high school to pursue a career in boxing, and by 1996 he already had won three Golden Gloves.
He won an Olympic bronze medal in 1996 and turned pro shortly after.
Mayweather gained recognition in the pro boxing world in 2007 when he defeated Oscar De La Hoya for the WBC light middleweight title.
Mayweather officially retired from boxing in 2015 with a 49-0 record. As of August 2017 he had a net worth of $400 million, according to Celebrity Net Worth.
You can use Bankrate's net worth calculator to see how your net worth compares with Mayweather's.
Floyd Mayweather Jr.
Born: 1977
Birthplace: Grand Rapids, Michigan

---
What he's up to now
Mayweather is coming out of retirement for a boxing match against mixed martial arts fighter Conor McGregor and stands to earn at least $100 million.
Also keeping him busy is his Floyd Mayweather Jr. Foundation, which promotes education and community outreach in the Las Vegas area. Plus, Mayweather donates to charities, including the Susan G. Komen Foundation, Habitat for Humanity Las Vegas and Three Square Food Bank.
---
Accolades
Mayweather is among only five fighters ever to win a world title in at least five different weight divisions. Mayweather has received Ring magazine's Fighter of the Year award twice, and was named the Boxer Writers Association of America Fighter of the Year three times.