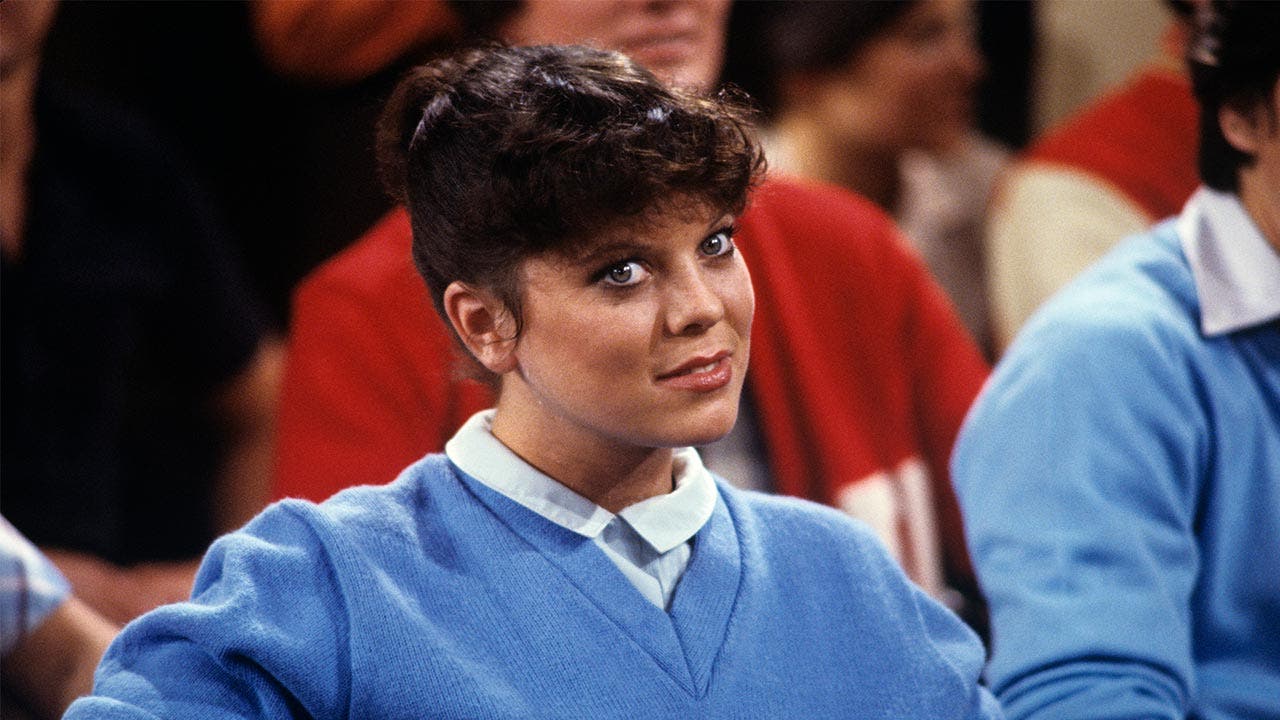 How Erin Moran's net worth was built
Erin Moran was a child actress best known for her role as Joanie Cunningham, the young sister of Richie Cunningham, played by Ron Howard on "Happy Days."
In her real life, she was the second youngest of six children. In 1968, she debuted in the comedy "How Sweet It Is" with James Garner and Debbie Reynolds.
She found fame on "Happy Days," which ran from 1974 to 1984. The show was set in the 1950s in Milwaukee, and her success resulted in a spinoff for Moran, called "Joanie Loves Chachi" which aired from 1982 to 1983.
After both shows were over, Moran found sporadic acting roles on "The Love Boat" and "Murder, She Wrote," but the lack of work led to personal and financial struggles.
Later in Moran's life, she was living in a trailer with her husband after losing her home in a foreclosure in 2010. The last time she appeared on TV was in 2008 on VH1's reality show "Celebrity Fit Club." She died earlier this year.
According to Celebrity Net Worth, Moran's net worth is $50,000, as of June 2017. Use this net worth calculator to see how you stack up against her.
Erin Moran
Born: 1960
Birthplace: Burbank, California
Died: 2017
---
The end of her life and her final project
Moran died in April from cancer complications at the age of 56. She was found dead in a trailer park in Corydon, Indiana. Soon after her death, the cast of "Happy Days" gathered to celebrate and remember Moran's life. "Happy Days" alumni Ron Howard said in a TV news interview that he remembers Moran as a feisty, spirited little girl, and others remember the way her smile lit up the screen.
---
Accolades
Moran won a Young Artist Award for Best Actress in a New Television Series in 1983 for "Joanie Loves Chachi." In 2006, she won a TV Land Award for a "Happy Days" special called "Most Wonderful Wedding."
Want to see how another child star fared later in life? Read how Melissa Gilbert is doing with her finances.