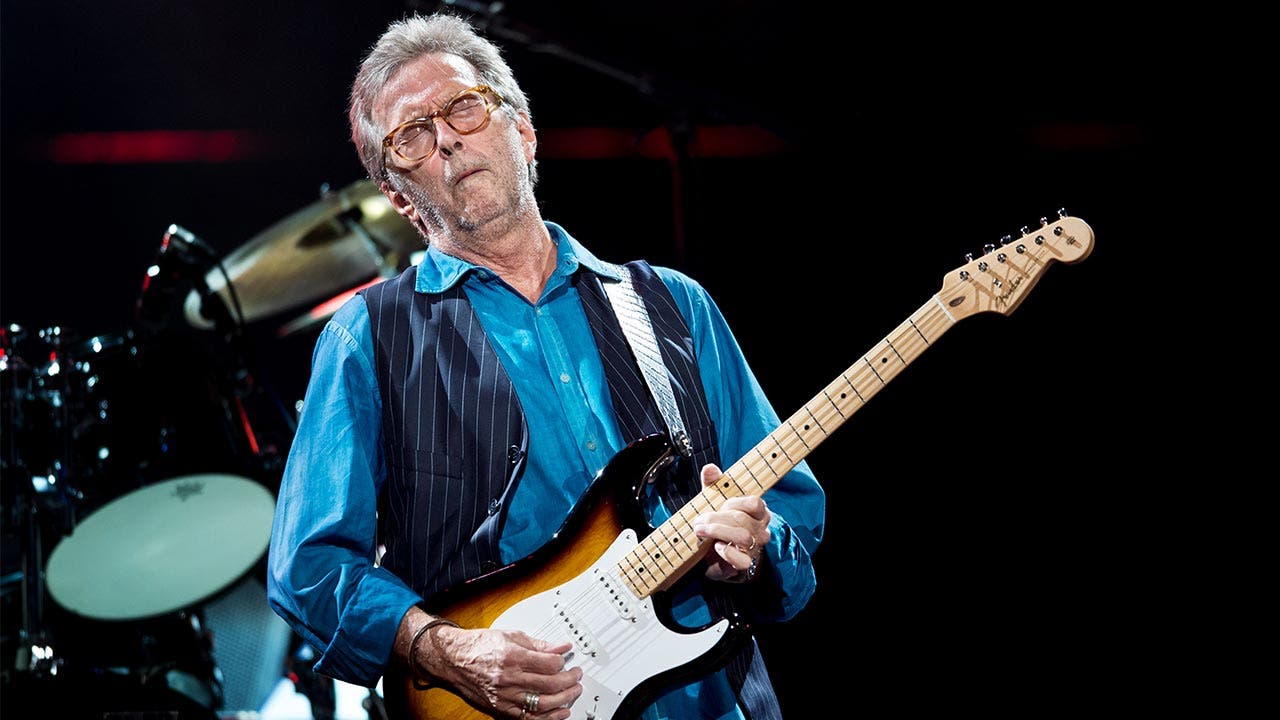 How Eric Clapton's net worth was built
Eric Clapton is considered one of the most important and influential rock and blues guitarists of all time. Clapton received his first guitar when he was 13 years old, and joined his first band, The Roosters, when he was 17. His guitar playing became so advanced, he started getting noticed as he played the pubs in his native Surrey. His career took off when he joined the Yardbirds in 1963.
Clapton got the nickname "Slowhand" because he would break a guitar string during live shows, and the audience would slowly clap while he changed strings. In the mid-1960s, someone scrawled "Clapton Is God" on the wall of a London underground station, and the phrase began showing up in other areas of the city. The graffiti was captured in a famous photograph, and Clapton's legend grew.
After his stint with the Yardbirds, Clapton united with drummer Ginger Baker and bass player Jack Bruce to form Cream, one of the first rock supergroups. Clapton then played with Blind Faith, Delaney & Bonnie and Friends, then Derek and the Dominos, the band that made the classic double album "Layla and Other Assorted Love Songs."
After Derek and the Dominos broke up, Clapton continued a highly successful solo career. Clapton, who had studied at the Kingston College of Art in London in 1961, boosts his net worth by collecting and selling fine art. He auctioned a series of Gerhard Richter paintings, making millions of dollars in profits. Clapton's net worth as of May 2017 is $250 million, according to Celebrity Net Worth.
Use this net worth calculator to figure your own net worth.
Eric Clapton
Born: 1945
Birthplace: Surrey, England
---
What he's up to now
Though Clapton has insisted he's retiring from live performances, his brief run of tours in 2017 includes New York City and Los Angeles. In an interview with Rolling Stone magazine, Clapton admitted to health issues, including back problems and neurological challenges that affect his hands.
---
Accolades
The Rock and Roll Hall of Fame has inducted Clapton three times, once for his solo work, and with The Yardbirds and Cream. He's won 11 Grammy Awards for his albums and hit singles. He received the Grammy Awards' Lifetime Achievement Award in 2006. Clapton, a recovered heroin addict, founded the Crossroads Centre Antigua in 1998, a therapeutic addiction treatment center. Clapton runs charity events to raise money for his rehab center.
Think Eric Clapton's net worth is impressive? Check out how much money Elton John has!