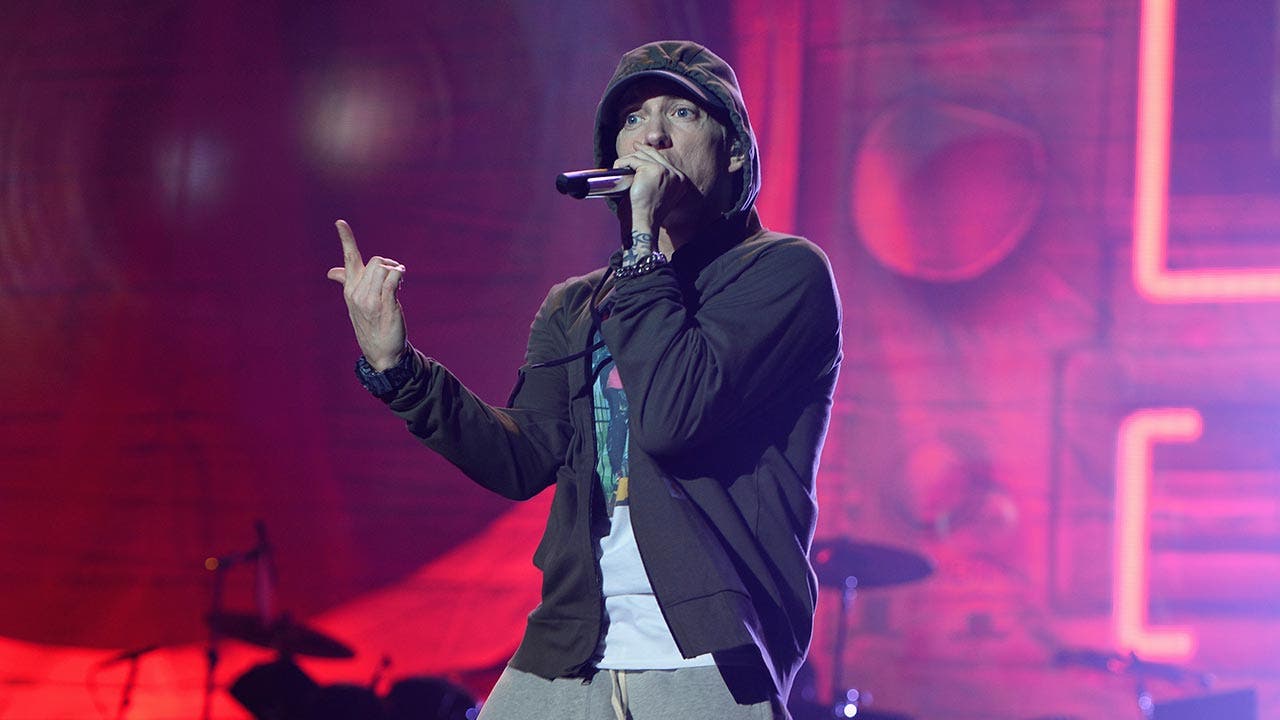 How Eminem's net worth was built
Born Marshall Bruce Mathers III, rapper Eminem was abandoned by his father and raised solely by his mother.
They moved frequently because she had trouble keeping a job, meaning young Marshall changed schools routinely and grew up mainly in housing projects.
He also endured bullying at school, later using much of his difficult upbringing as fodder for his songs. After failing ninth grade three times, Eminem dropped out of school and turned toward music and rapping to channel his anger.
Living in Detroit, he began entering rap competitions and performed so well that he gained both prominence and respect in the city's underground rap scene.
After the birth of his daughter in 1995, he decided to make a career out of rap music, releasing an independent extended play record called "Infinite" in 1996. He followed this with "The Slim Shady EP," which caught the attention of rapper and producer Dr. Dre.
In 1997, Eminem was runner-up in the 1997 Rap Olympics MC Battle, and that same year Dre signed him to his Interscope label, through which he released "The Slim Shady LP" in 1999.
Eminem released several more successful albums, but he also battled a drug addiction that resulted in a near-fatal overdose in 2007 and limited his musical output. After getting clean in 2008, he released several chart-topping and critically acclaimed albums.
Celebrity Net Worth puts Eminem's net worth at $190 million as of June 2017. See your net worth using this net worth calculator.
Eminem
Born: 1972
Birthplace: St. Joseph, Missouri
---
What he's up to now
Eminem continues to release hits. He's also scheduled to appear at several music festivals throughout the summer of 2017. Also in 2017, he appeared in the documentary, "The Defiant Ones," a four-part HBO series about two of rap's biggest figures, rapper/producer Dr. Dre and producer Jimmy Iovine.
---
Accolades
Eminem has won most of the industry's top awards, including several Grammys, Billboard Awards, American Music Awards, People's Choice Awards, Teen Choice Awards and many others.
Eminem isn't the only rapper with a lot of money. Check out how much T.I. is worth.