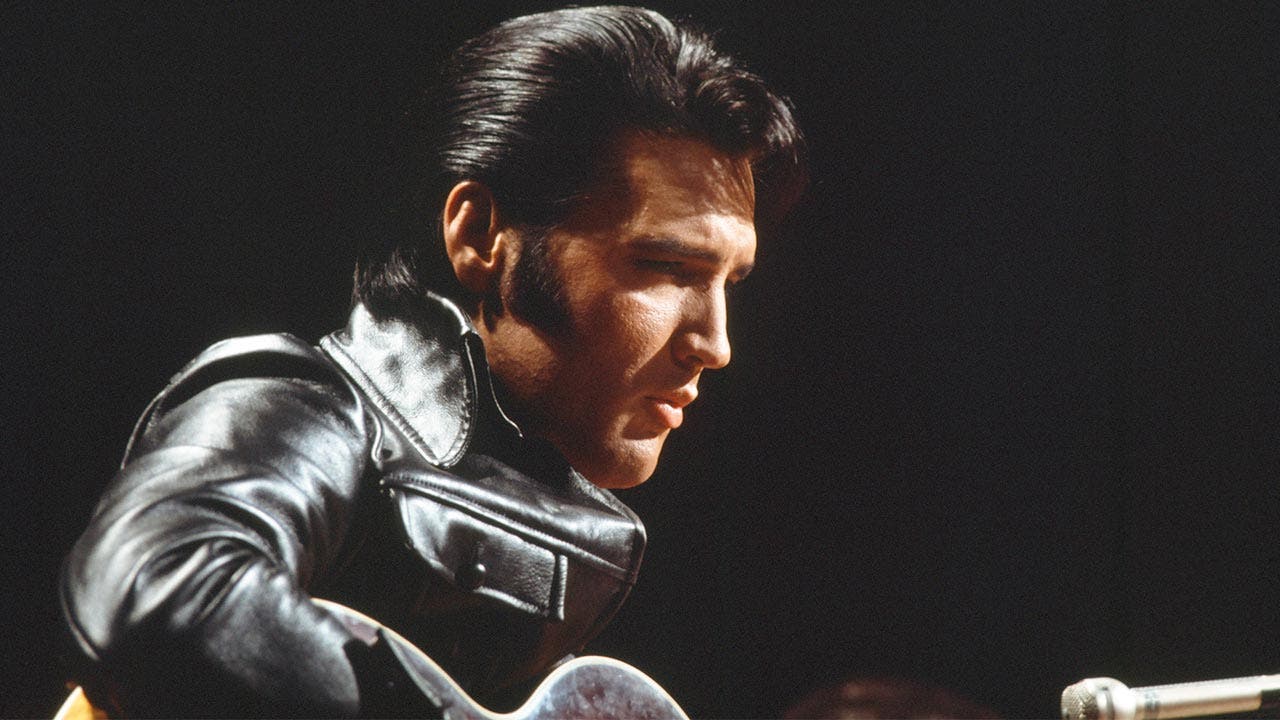 How Elvis' net worth was built
Elvis Presley's multitude of talents helped him build his fame and fortune. After he received his first guitar at age 11, he developed an unwavering love for music. Elvis worked with Sun Studio to release his first demo record. In 1954, with the help of record-label owner Sam Phillips, he released "That's All Right," his first commercial single. When Elvis went on tour, fans were drawn to his music, handsome appearance and risqué gyrations. Known affectionately as the King of Rock 'n' Roll, Elvis released "Heartbreak Hotel," his first number one single, in 1956. He soon redirected his talents to the big screen, appearing in a number of films that also highlighted his musical ability. "Love Me Tender," his first feature film, was released in 1956 to box office success. Soundtracks from his films also sold well.
Unfortunately, Elvis's musical success was marred by prescription drug abuse. The drug abuse contributed to the fatal heart attack that took Elvis' life in 1977.
According to Celebrity Net Worth, Elvis Presley's estate is worth $300 million. You can use this net worth calculator to see your net worth.
Elvis Presley
Born: 1935
Birthplace: Tupelo, Mississippi
Died: 1977
---
What's happening now
Even 40 years after his death, Elvis maintains a strong fan base. His albums continue to sell at an astonishing rate of approximately one million per year. Elvis's estate supplements the income from album sales with ticket revenue from Graceland, the site of Elvis's former home. Graceland gives avid fans the opportunity to visit Elvis's gravesite, tour the grounds and discover some of his former prized possessions, including luxury cars and custom jets. In 2016, Elvis's estate earned approximately $27 million.
---
Accolades
Even though his life was cut short, a multitude of awards and honors marks Elvis's career. From 1958 to 1961, Elvis took home the American Bandstand Poll award for best male vocalist. The National Academy of Recording Arts and Sciences awarded him the Bing Crosby Lifetime Achievement Award. Elvis's version of "How Great Thou Art" won a Grammy for best sacred performance in 1967 plus another Grammy for best inspirational performance in 1974. In America alone, Elvis has had 150 singles and albums that have been certified as gold, platinum or multi-platinum by the Recording Industry Association of America.
Robin Williams has a sizeable estate, too, despite provisions in his trust to prohibit the use of his image for commercial purposes until 2039.