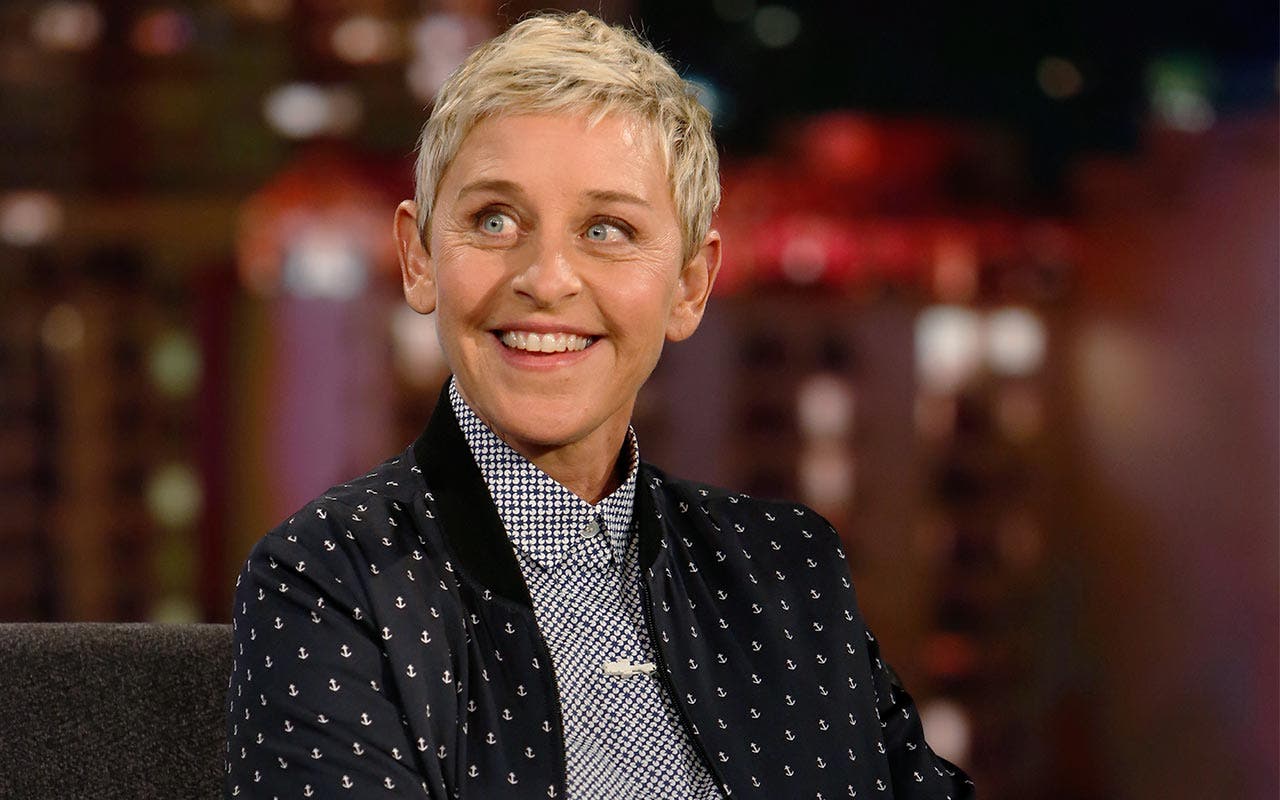 How Ellen DeGeneres' net worth was built
Comedian Ellen DeGeneres got her big break in 1986 when she performed on "The Tonight Show," becoming the only female comic invited to sit and chat with host Johnny Carson after her performance.
DeGeneres landed her own sitcom, "Ellen," in 1994. It made TV history for being the first show to feature an openly gay lead character. She also made a few big-budget movies, including "Mr. Wrong" with Bill Pullman and "EDtv" with Matthew McConaughey in the late 1990s and early 2000s.
DeGeneres has since returned to the small screen. In 2003, she began hosting a daytime talk show, "The Ellen DeGeneres Show."
Her net worth is $360 million as of April 2017. Her annual salary is $75 million, according to Celebrity Net Worth.
Although your net worth is unlikely to equal DeGeneres', you can use this net worth calculator to learn your own.
Ellen DeGeneres
Born: 1958
Birthplace: Metairie, Louisiana
---
What she's up to now
In 2016, Forbes listed DeGeneres as No. 13 on its list of Top 100 Celebrity Earners for the past year. Her salary last year came from the earnings of her daytime talk show, her role as a face of CoverGirl cosmetics and from her work on the film "Finding Dory."
More than 3.6 million people tune in to watch her talk show each day.
---
Accolades
DeGeneres' sitcom "Ellen" and her talk show "The Ellen DeGeneres Show" have been nominated for and won several Primetime Emmys. She's been nominated for a People's Choice award for "Finding Dory" and won the Teen Choice Award for the same role.
She received a star on the Hollywood Walk of Fame in 2012.
DeGeneres' awards and accolades stretch beyond her TV and movie work. In 2016, President Barack Obama presented her with the Medal of Freedom, the highest honor a civilian can receive.
Her net worth overwhelms that of another multiple Emmy Award winner, Betty White.