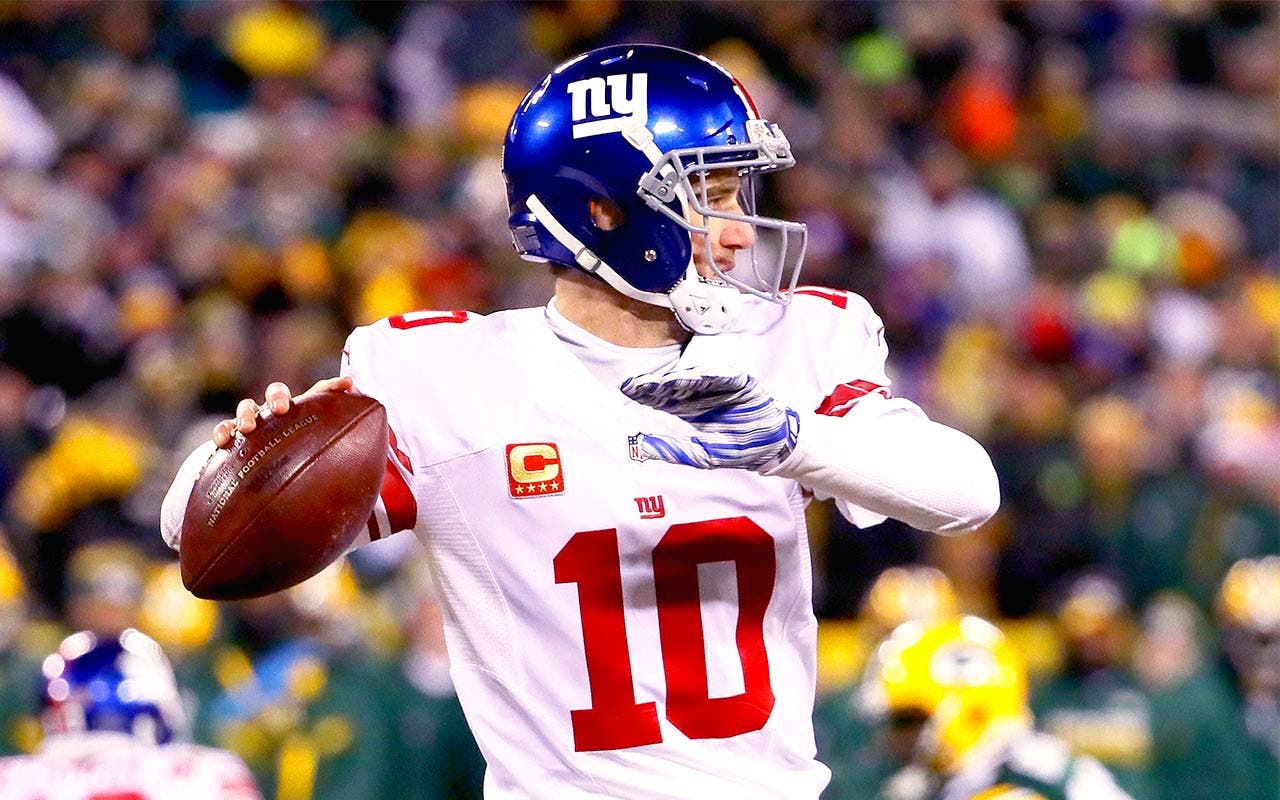 How Eli Manning's net worth was built
Though he comes from a family of famous NFL quarterbacks, Eli Manning is making his own mark on the league.
The son of former NFL quarterback Archie Manning and brother of quarterback Peyton Manning, Manning entered the league in 2004. He gained his own fame when he led the New York Giants to a surprise Super Bowl win in 2008 over the New England Patriots.
Eli Manning has an annual salary of $18 million, with a net worth estimate at $100 million as of April 2017, according to the website Celebrity Net Worth. He also earns money through endorsement deals with DirecTV, Reebok, Kraft, Samsung, Toyota and Citizen.
You may not have the net worth of an NFL quarterback, but if you'd like to find out how you stack up, use this net worth calculator to learn your net worth.
Eli Manning
Born: 1981
Birthplace: New Orleans
---
What he's up to now
In 2016, Manning started his 13th season with the New York. He ended the season with 26 touchdowns and 16 interceptions and led the team to an 11-5 season before losing to the Green Bay Packers in a post-season game.
Manning recently bought an estate in the Hamptons to share with his wife, daughters and dog during the summer.
He continues to host the Guiding Eyes for the Blind Golf Classic to raise money and awareness for the nonprofit guide dog school in New York.
---
Accolades
Manning won the Maxwell Award given to the nation's best football player in 2003. That same year, he also won the Conerly Award for the best player in Mississippi, the Johnny Unitas Golden Arm Award and SEC Offensive Player of the Year.
His professional awards include Super Bowl MVP in 2007 and 2011, as well as winning a spot on Pro Bowl teams in 2008, 2011, 2012 and 2015.
Manning has accumulated a hefty net worth, equaling that of retired quarterback Brett Farve.