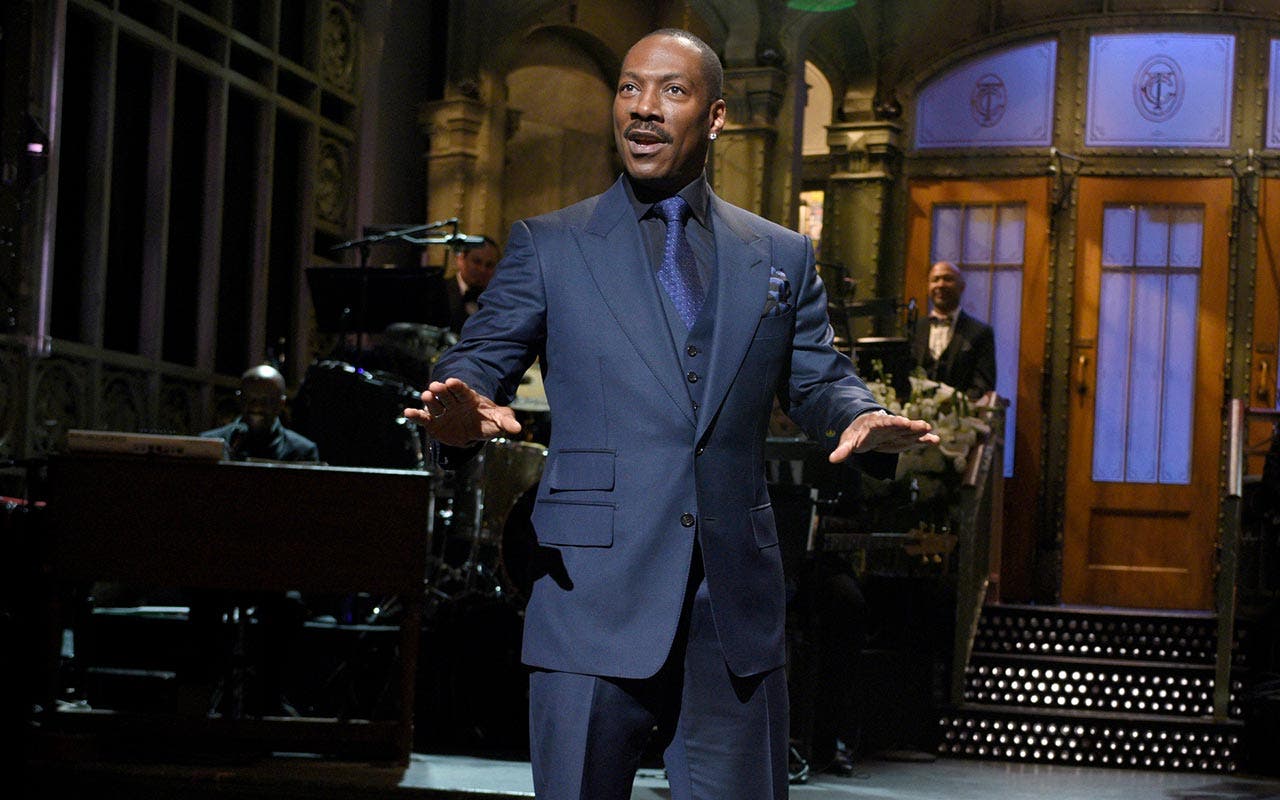 How Eddie Murphy's net worth was built
At the age of 19 Murphy was offered a contract with "Saturday Night Live." There, he created his comedic style, originating some of the most original characters on the show.
Murphy made his feature film debut in 1982, starring in "48 Hrs." His performance as a streetwise convict helping an aging cop helped Murphy win lead roles in "Trading Places," "Beverly Hills Cop" and "Coming to America."
There were misses in Murphy's career, like the movie "Boomerang" in 1992. However, a remake of Jerry Lewis' "The Nutty Professor" in 1996 put Murphy back in the win column.
Since that time, Murphy has focused on family-oriented movies like "Doctor Dolittle," "Shrek" and "Norbit." As of April 2017, Murphy's net worth is $85 million, the website Celebrity Net Worth says.
You can use this net worth calculator to see your net worth.
Eddie Murphy
Born: 1961
Birthplace: Brooklyn, N.Y.
---
What he's up to now
According to the IMDb website, Murphy is working on the following films, including "Triplets," "Beverly Hills Cop 4" and "Richard Pryor: Is It Something I Said?"
---
Accolades
Murphy's work in "Dreamgirls" earned him an Academy Award nomination in 2007. In addition, Murphy has been nominated for and won a variety of acting awards, including recognition from the Screen Actors Guild, People's Choice, National Society of Film Critics, Nickelodeon Kids' Choice, MTV, Hollywood Film, Golden Globes, three Emmy nominations, Blockbuster Entertainment, Black Reel, BAFTA, BET, Annie and the Mark Twain Prize for American Humor from the John F. Kennedy Center for the Performing Arts.
Eddie Murphy has built his net worth over decades as an entertainer, but it doesn't match singer Beyonce's net worth.