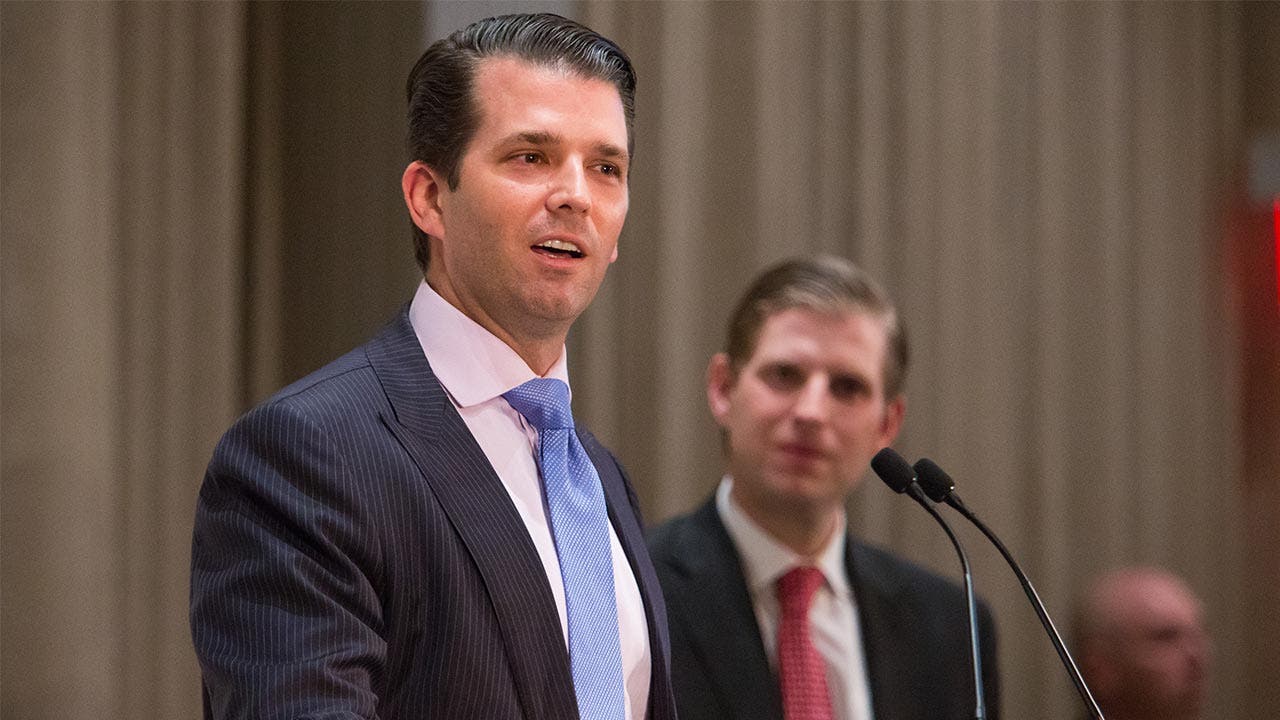 How Donald Trump Jr.'s net worth was built
The president's eldest son, Donald Trump Jr., has built his net worth by joining the family business.
Trump attended the Hill School, an exclusive boarding school in Pennsylvania. After graduation, he was accepted to the Wharton School of Finance at the University of Pennsylvania, his father's alma mater.
After earning his bachelor's degree in finance and real estate in 2001, Trump took a year off before going to work for the Trump Organization.
His first position at the company was to oversee the development of Trump Place at West Side Yards and Trump Park Avenue, both in New York. Later he would manage the projects in Scotland, India, Chicago and Las Vegas.
According to Celebrity Net Worth, as of May 2017, Donald Trump Jr.'s net worth was $200 million.
Dig into your own wealth and see how you compare to Donald Trump Jr. with this net worth calculator.
Donald Trump, Jr.
Born: 1977
Birthplace: New York City
---
What he's up to now
After his father was elected president, Donald Jr. and his younger brother Eric took over the day-to-day operations of the Trump Organization.
The brothers also serve as the company's co-executive vice presidents of property development and acquisitions. While his brother works with new acquisitions, Donald Jr. manages the company's current properties.
Trump Jr. also became an unofficial spokesperson for his family and the family business. Since 2016, he's made appearances on "Fox and Friends," "CBS This Morning," "Hannity," "Good Morning America," "60 Minutes" and "20/20."
---
Accolades
Donald Trump Jr. is fluent in Czech and speaks French. He's also an avid hunter and earned his first hunter's safety certificate in 8th grade. From 2005 to 2015, Donald Junior has appeared in 73 episodes of his father's hit reality TV show, "The Apprentice."
If the President's oldest son's net worth impresses you, peek at his father's as of 2017.