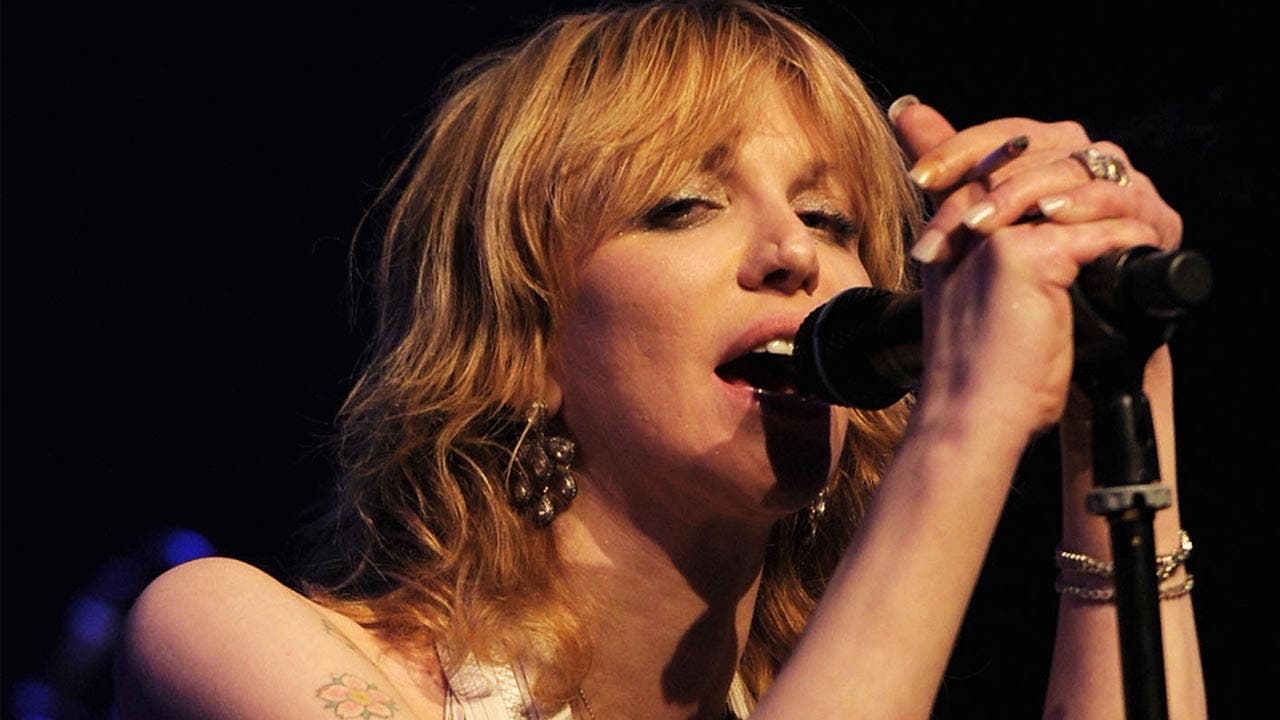 How Courtney Love's net worth was built
Born Courtney Michelle Harrison, musician and actress Courtney Love is known for her rocky, drug-fueled marriage to the late Kurt Cobain of the grunge band Nirvana and her success with the band Hole in the early 1990s.
Love lived in a commune for several years with her mother when she was a girl; as a teen, she was a troublemaker. She traveled the world, working as a stripper to pay her way, then returned to the U.S. and formed a punk band called Sugar Baby Doll. After a small role in the movie "Sid and Nancy" (1986), she went on to start another band, Hole, in 1989. Around the same time she met Cobain, and they married in 1992. But the marriage was short-lived. Cobain killed himself in 1994 while Love was in drug rehab.
Hole had its greatest success after Cobain's death thrust Love into the spotlight. She further raised her profile by playing Larry Flynt's wife, Althea Flynt, in the movie "The People vs. Larry Flynt" (1996). In 1998, Hole released its third album. Love's impressive net worth comes largely from inheriting Cobain's writing and publishing rights and a big collection of his personal effects, which are valued at over $20 million. In 2009, she claimed that nearly everything she had inherited from Cobain had been lost or stolen by accountants and financial advisers. Still, her net worth as of May 2017 is a jaw-dropping $150 million, according to Celebrity Net Worth.
You can use this net worth calculator to figure out your net worth.
Courtney Love
Born: 1964
Birthplace: San Francisco
---
What she's up to now
Love has a starring role in "Menendez: Blood Brothers," a Lifetime cable TV movie about murderous siblings Lyle and Erik Menendez that is set to air in June 2017. Love will play the brothers' mother, Kitty Menendez, in the true story about the 1989 slayings of entertainment executive Jose Menendez and his wife. She is also working to finish her autobiography, which has been in the works for years. Love has been seen lately with her and Cobain's daughter, Frances Bean, 24, from whom she had been estranged for several years.
---
Accolades
For her portrayal of Althea Flynt in "The People vs. Larry Flynt," Love took home a Golden Satellite Award, an Online Film & Television Association Award, a New York Film Critics Circle Award, and a Golden Globe nomination for Best Performance by an Actress. She also won an L.A. Outfest Grand Jury Award for Outstanding Actress in the film "Julie Johnson" (2001). In 1999, Love was nominated for a Grammy for her song "Celebrity Skin."
See how Courtney Love's net worth compares with that of Yolanda Hadid, who married well … two times.