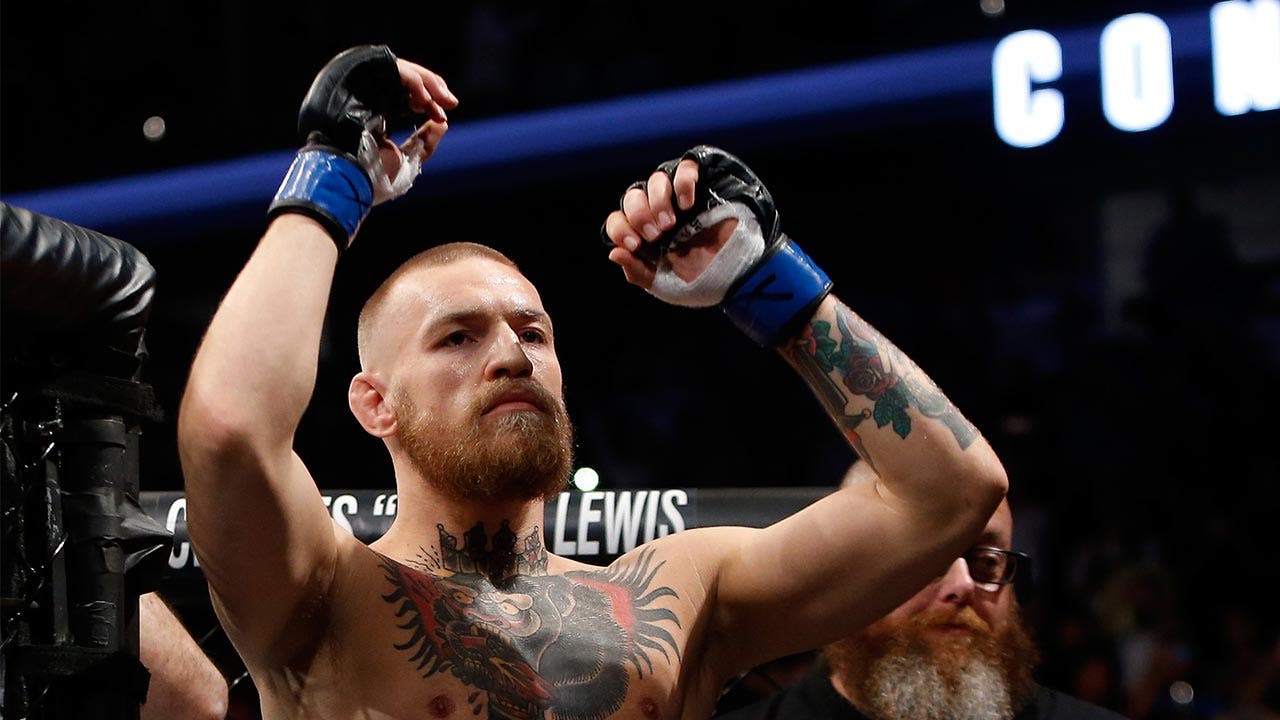 How Conor McGregor's net worth was built
Mixed martial arts superstar Conor McGregor has come a long way for a guy who started out as a plumber in his native Ireland.
He put down his wrench and embarked on an MMA career in 2008. Since then, he has steadily built his fighting reputation and fortune.
As of 2016, he was reportedly earning a minimum of $10 million a fight, and making considerably more for some high-profile bouts, such as his $25 million fight against Nate Diaz at UFC  202.
His notoriety and fame have brought in numerous endorsements and sponsorship deals, for which he is reported to have earned around $4 million. And, he is the only UFC fighter to make it onto Forbes' list of the 100 highest-paid celebrities.
As of August 2017, McGregor had a net worth of $35 million, according to Celebrity Net Worth.
You can use this net worth calculator to see your own net worth.
Conor McGregor
Born: 1988
Birthplace: Dublin
---
What he's up to now
McGregor has been preparing for his heavily-hyped boxing match against retired former boxing champ Floyd Mayweather Jr. By one estimate, the Irishman could earn $75 million from the bout — far more than he has ever made in a UFC fight.
McGregor continues to focus on his many sponsorship deals, which include Volvo, Reebok, Bud Light, and nutrition brand BSN.
In the spring of 2017, he took a little bit of time away from the ring as he and his longtime girlfriend Dee Devlin became parents — to a son they named Conor McGregor Jr.
---
Accolades
Nicknamed "The Notorious," McGregor advanced quickly through the ranks upon entering the MMA and UFC fields, winning several high-profile matches and earning many prestigious titles along the way. This includes earning the Cage Warriors Featherweight and Lightweight champion titles.
He was also the first person from Ireland to earn a black belt in Brazilian jiu-jitsu. It took him just two years to rise through the ranks at the UFC, and he has an impressive track record that includes winning 13 consecutive fights.