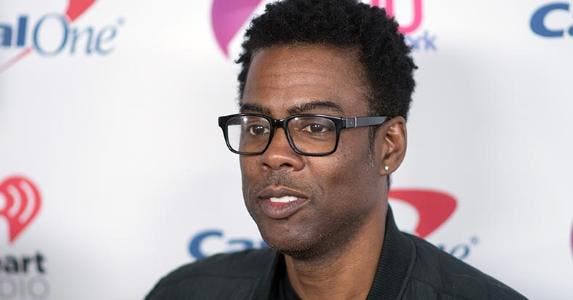 Chris Rock
Net worth: $70 million (as of February 2017)
Year of birth: 1965
Education: James Madison High School
---
How Chris Rock's net worth was built
After some years on the comedy circuit, Chris Rock made his film debut in "Beverly Hills Cop II" in 1987.
Over the next decade, he built his career in comedy. He was a member of the cast of "Saturday Night Live" for three years. In 1991, he released "Born Suspect," his first comedy album.
Rock had a series of successful HBO specials throughout the 1990s, which led to him getting his own show in 1997. "The Chris Rock Show" aired until 2000.
During the 1990s, Rock also appeared in a number of movies, including "Beverly Hills Ninja," "Lethal Weapon 4" and "Dr. Dolittle."
An epic year for Rock came in 2005. His sitcom, "Everybody Hates Chris" debuted on the UPN network. The show was based on his own life and experiences as one of the only black students at his school.
The series soon became the most watched show on UPN. In 2009, the show went into syndication, helping Rock earn $42 million that year.
Also in 2005, Rock hosted the Academy Awards for the first time and again in 2016.
In addition to his major film and TV projects, Rock has produced a number of lesser known or lower budget projects. They include "Totally Biased with W. Kamau Bell," which aired on FX, and the film "Top 5."
How does your net worth compare to Chris Rock's? You can use this net worth calculator to find out.
---
What he's up to now
In 2017, Chris Rock launched a new stand-up comedy tour called the "Total Blackout" tour. This tour is scheduled to visit multiple cities in the winter and spring. The tour will be Rock's first in nine years.
Rock also recently signed a deal with Netflix worth $40 million. He will release two comedy specials on the streaming service, which is quickly becoming a destination for stand-up comedians. The first of the specials is set to tape in 2017 during Rock's tour.
---
Accolades
Rock won his first Emmys in 1997, when he took home the Emmy for "Outstanding Variety, Music or Comedy Special" and the Emmy for "Outstanding Writing for a Variety or Music Program" for "Chris Rock: Bring the Pain."
"The Chris Rock Show" was nominated for the "Outstanding Writing for a Variety or Music Program" Emmy in 1998, 1999, 2000 and 2001, and it took home the award in 1999.
His special "Chris Rock: Kill the Messenger" brought home the Emmy for "Outstanding Writing for a Variety, Music or Comedy Special" in 2009.
He was also nominated for an Emmy for his direction of Amy Schumer's stand-up special at the Apollo in 2015, and for his work as the host of the Academy Awards in 2016.