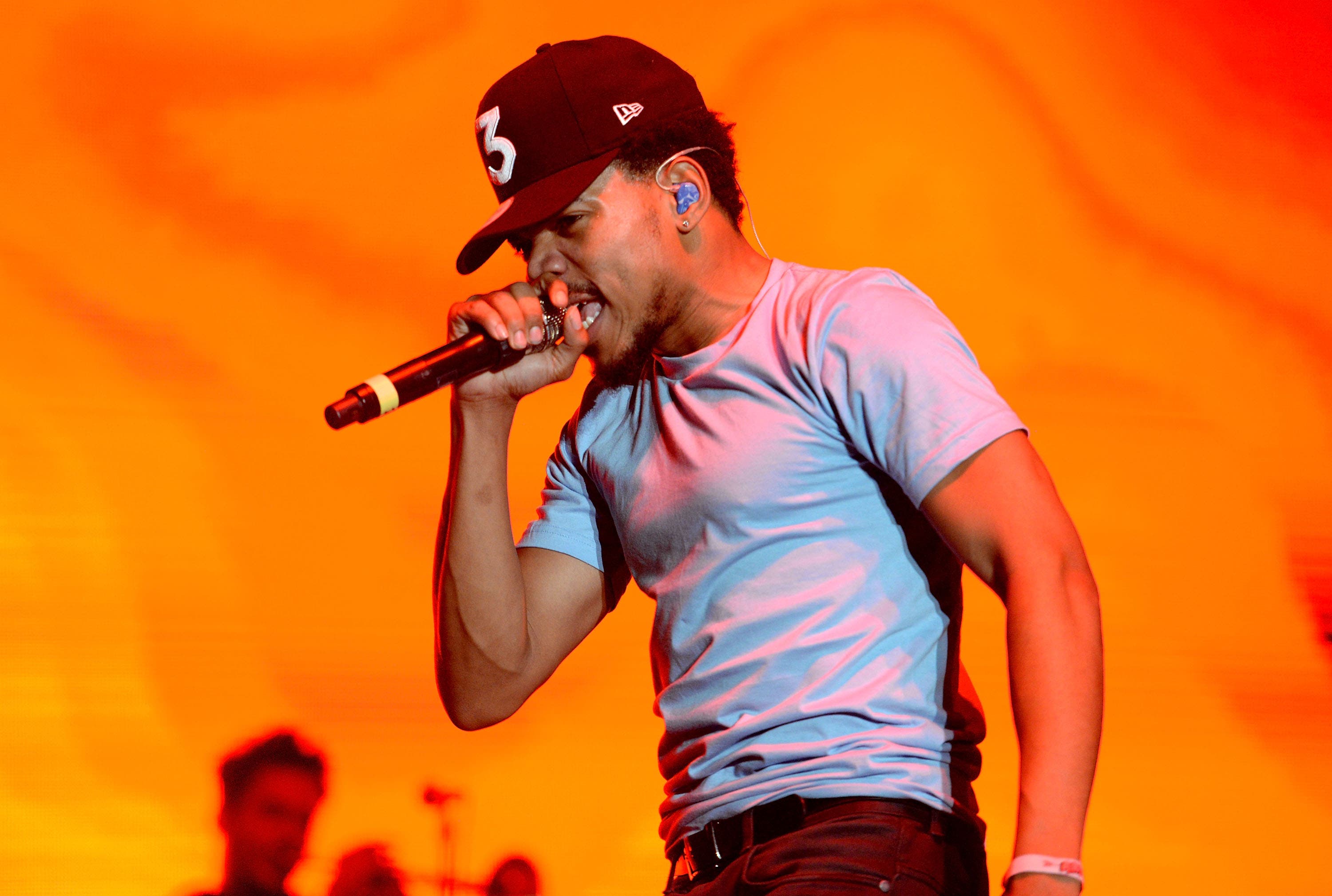 How Chance the Rapper's net worth was built
Born Chancelor Johnathan Bennett, Chance the Rapper considered a music career all through high school, but his future didn't look that promising and he got little support from his teachers or anyone else regarding his aspiration. In fact, he received a 10-day suspension during his senior year in high school, and used that time to start working on his first mixtape, "10 Day." He was still working on it the next year when he went to community college, but watching a fellow rapper and friend stabbed to death in a fight made Chance realize life was short and he needed to get serious about his music.
Chance the Rapper uploaded his mixtape in 2012, earning recognition from mainstream publications such as Forbes, which included the release in its "Cheap Tunes" column. The mixtape also caught the attention of rapper Childish Gambino, who asked Chance to open for him on his 2012 North America tour. The following year, Chance performed at Lollapalooza. Gambino appeared on Chance's second mixtape "Acid Raps," which caught the attention of several record labels and catapulted Chance to stardom. Chance spurned the record labels, though, in favor of maintaining his artistic freedom. That didn't stop him from earning an impressive net worth of $9 million as of May 2017, according to Celebrity Net Worth.
Use this net worth calculator to figure your own net worth.
Chance the Rapper
Born: 1993
Birthplace: Chicago
---
What he's up to now
Chance continues to cement his status as a leading voice in rap, and in 2016 he released another mixtape, "Coloring Book." Released through Apple Music, the tape became the first streaming-only release to land a spot on the Billboard 200. Also in 2016, Chance embarked on his "Magnificent Coloring World Tour," which included performances in the United Statesk, Canada, the United Kingdom, Denmark and Germany.
---
Accolades
Chance the Rapper has not only gained mainstream popularity and a loyal fan base, he's also won some of the music industry's top awards. In 2016 he won two BET Hip Hop Awards: Best New Hip Hop Artist and Best Mixtape. In 2017 he won three Grammy Awards: Best New Artist, Best Rap Performance and Best Rap Album. That same year, he won an NAACP Image Award for Outstanding Male Artist.
Chance the Rapper has earned a lot of cash, but wait until you see how much fellow rapper Soulja Boy has.