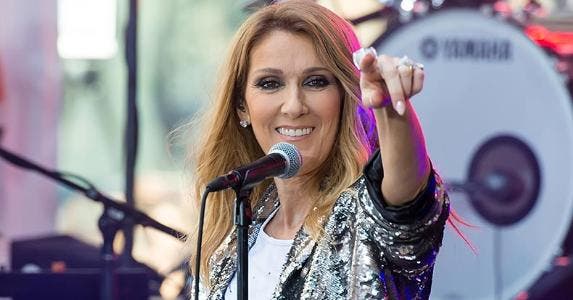 Celine Dion
Net worth: $380 million (as of November 2016)
Year of birth: 1968
Education: Dropout
---
How Celine Dion's net worth was built
Celine Dion's vocal talent propelled her to stardom. Since 2003, she has netted around $260 million just from her Las Vegas performances, according to Forbes. Tours and record sales make up the rest of her net worth.
The youngest of 14 siblings, Dion got her start when her mother sent Rene Angelil, a Canadian music producer, a tape showcasing her 12-year-old daughter's budding talent. After an in-person tryout, he decided to become her manager.
Under the tutelage of Angelil, whom Dion later married at age 26, Dion's career as an adolescent singer blossomed. She sang on TV for the first time in 1981, performing on Michel Jasmin's talk show. In 1982 Dion won the gold medal at the 13th Yamaha World Popular Song Festival in Tokyo. In 1983 she became the first Canadian to win a gold album in France. The following year she sang at the Olympic Stadium in Montreal, and in 1985 she launched a tour.
By the 1990s, Dion was established as one of the best-selling artists in the world. Her "Let's Talk About Love" album had major success with the 1997 song "My Heart Will Go On," which became the theme song of the hit movie "Titanic." Dion made Forbes' list of America's Richest Self-Made Women in 2016.
You can use Bankrate's net worth calculator to see how you compare.
---
What she's up to now
After taking some time to grieve the deaths of her husband and her brother in January, Dion decided the show must go on. Besides enjoying her role as a mother, she is touring, recording, performing and appearing on talk shows again.
She's also giving more of herself to the world through philanthropic pursuits. She has taken part in fundraisers, including Stand Up to Cancer in September. And she raises money for her eponymous foundation. Her two most recent benefit concerts for Fondation Celine Dion raised $1.7 million and will support organizations that help sick and underprivileged children and their families.
---
Accolades
Dion was named an Officer of the Order of Canada in 1998, and she received an honorary doctorate from Universite Laval in Quebec in 2008. As might be expected, Dion has won Grammy Awards as well as numerous other music-related awards, including the ICON Award at the 2016 Billboard Music Awards.