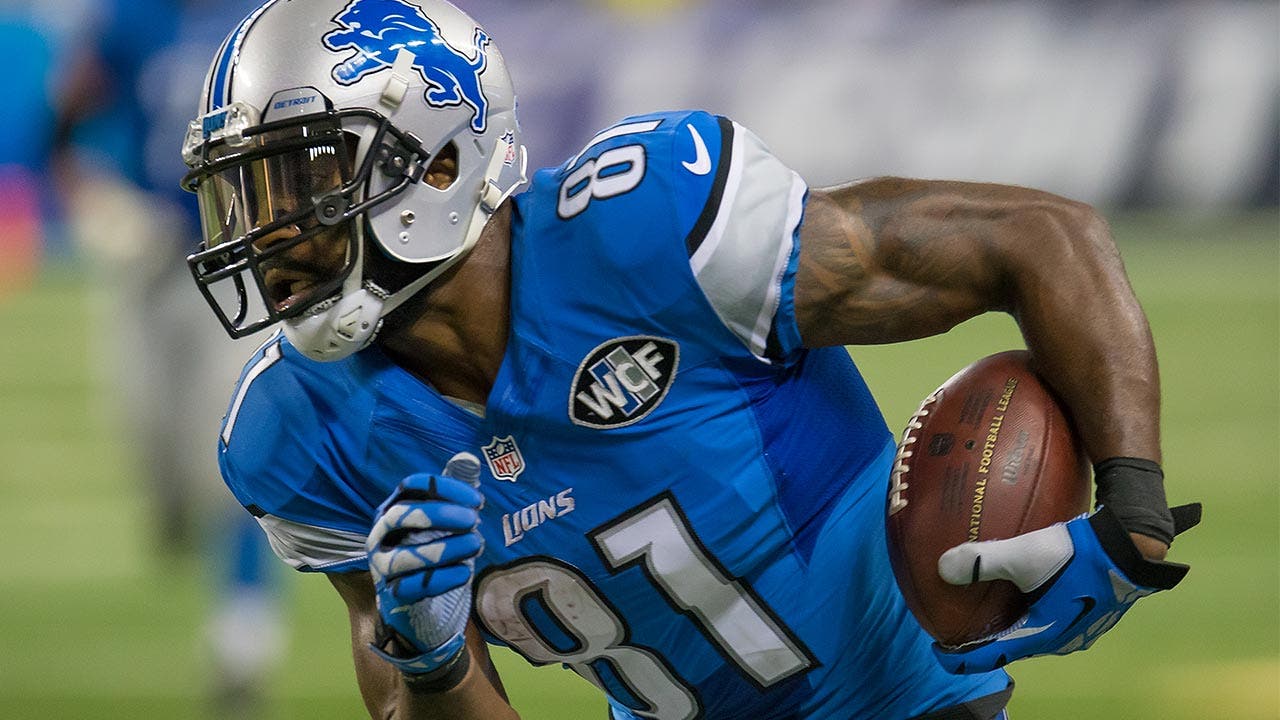 How Calvin Johnson's net worth was built
Calvin Johnson is in select company as a wide receiver, ranking among the best in NFL history.
Drafted No. 2 overall in the NFL draft in 2007, Johnson played wide receiver for the Detroit Lions for nine seasons before retiring in 2015.
Nicknamed "Megatron" for his size, Johnson's 6-foot 5-inch frame gave him an advantage over many defensive backs, allowing him to catch 732 receptions for more than 11,000 yards and 83 touchdowns.
That placed him first in each receiver category on the Lions' all-time list and ranked him just behind Torry Holt and Jerry Rice on the NFL all-time receiving yards list.
He broke the single-season receiving yard record, set by Hall of Famer Jerry Rice, with 1,964 receiving yards during the 2012 season. In addition, during a game against the Dallas Cowboys in 2013, Johnson caught 329 yards, a record for a non-overtime game.
Johnson retired in 2015, citing a failing body.
In addition to his time playing in the NFL, Johnson also participated in charity work, which he still does today with his Calvin Johnson Jr. Foundation, an organization dedicated to helping at-risk youth and providing monetary assistance to various community organizations.
According to Celebrity Net Worth as of June 2017, Johnson earned his $45 million in wealth during his years playing in the NFL.
Calculate your own net worth using the Bankrate net worth calculator.
Calvin Johnson
Born: 1985
Birthplace: Newnan, Georgia
---
What he's up to now
Even during retirement, Johnson finds it hard to get away from football. He worked with NFL prospect Chris Godwin, who eventually was chosen by the Tampa Bay Buccaneers in the third round of the NFL draft. Most recently, Johnson appeared on the ABC network's "Dancing With the Stars" in 2016, where he finished third. He was forced by the Lions to return at least $1 million of his signing bonus after retiring.
---
Accolades
Johnson won various awards while attending college at Georgia Tech, including the 2006 Biletnikoff Award, which is given annually to the most outstanding receiver in all of college football, as well as the 2006 Atlantic Coast Conference Player of the Year award and the conference's 2004 ACC Rookie of the Year award. Johnson won Player of the Week four times, was First Team All-Pro three times and was selected for six Pro Bowls appearances.
Build up your wealth like Johnson, using investment tools from Bankrate.