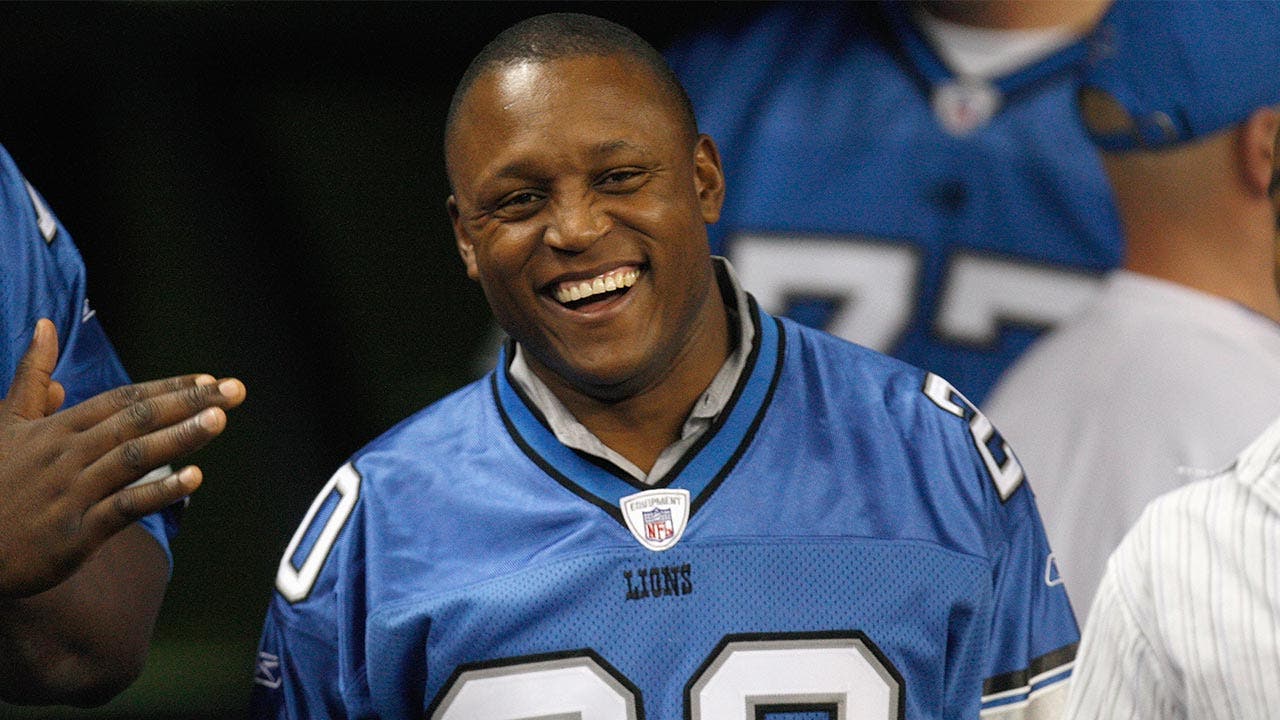 How Barry Sanders' net worth was built
Running back Barry Sanders first caught the nation's attention when he played football for Oklahoma State University in the late 1980s. Sanders left college after his junior year to enter the NFL draft, and the Detroit Lions chose him in the first round. During his 10-year career with the Lions — the only team he played with in the NFL — Sanders averaged 1,500 rushing yards per season and had a reputation as one of the most elusive runners in the NFL. Sanders built his net worth through football contracts and endorsement deals.
According to Celebrity Net Worth, his net worth was $28 million as of May 2017.
Sports superstars can turn their on-field talent into serious cash. Ready to build up your own net worth? Use this net worth calculator.
Barry Sanders
Born: 1968
Birthplace: Wichita, Kansas 
---
What he's up to now
Since his well-publicized early retirement in 1998, Sanders focuses his attention on his family, community, and charity. He is an ambassador for the NFL and participates in PAL clinics for youth.
In 2003, Sanders released his autobiography, "Now You See Him…The Barry Sanders Story." A decade later, he appeared on the cover of a video game, "Madden Football."
---
Accolades
Sanders' storied career started when he won the Heisman Trophy in 1988. He went on to collect more awards and honors, including Rookie of the Year in 1989, leading rusher in the NFL (four times), NFL Most Valuable Player in 1997, and First Team All-Pro Selection.
Sanders went to the Pro Bowl 10 times and became part of the Football Hall of Fame in 2004. Over the course of his career, Sanders rushed for more than 15,000 yards. Only two other players have topped those numbers.
Do you think professional football players bank plenty of cash? Check out how much money other athletes like Rob Dyrdek have in the bank.