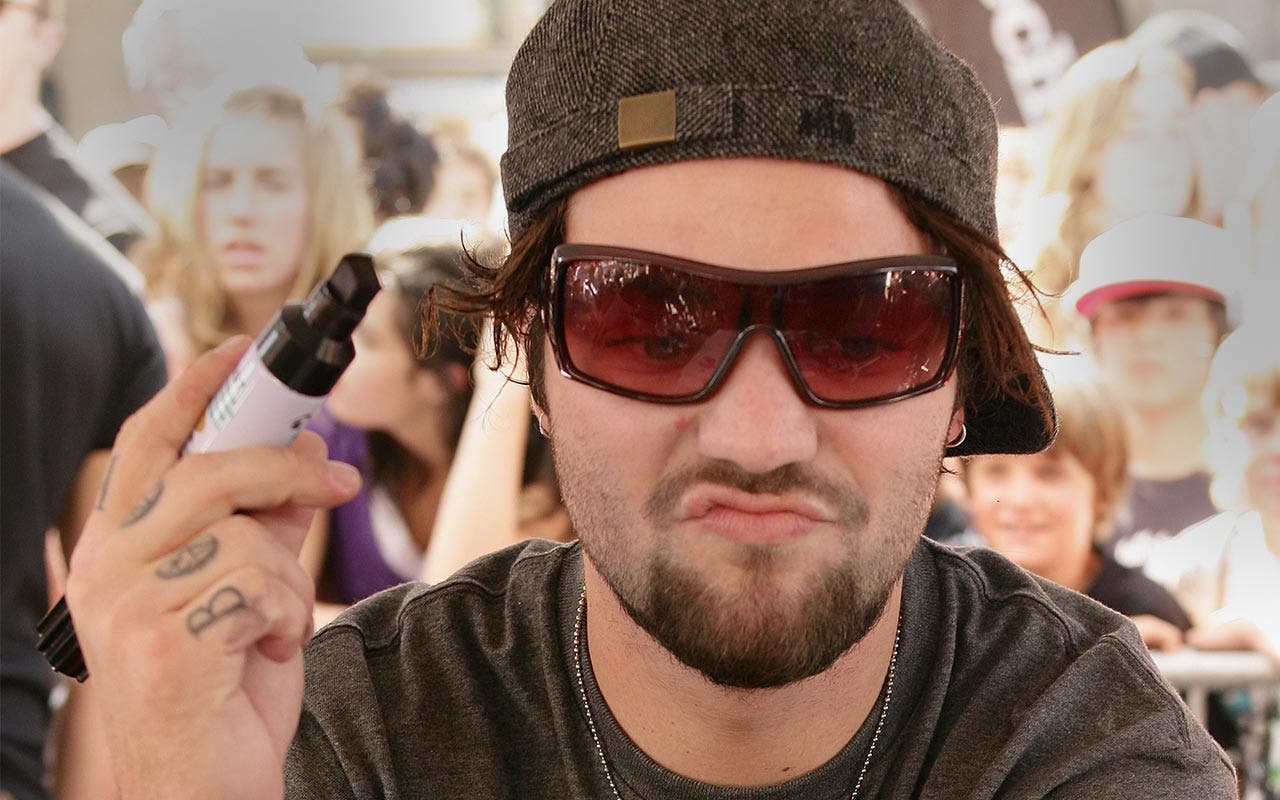 How Bam Margera's net worth was built
Brandon Cole "Bam" Margera is a professional skateboarder and stunt performer who's also a rapper, screenwriter, and TV and film producer and personality.
Margera caught the public's eye when he was a teenager by filming his own video series, "CKY," highlighting skateboarding pranks and stunts shot locally. It sold over 1 million DVD and VHS copies worldwide. "CKY" was the springboard for a popular MTV show in which Margera starred. This exposure led him to a starring role in "Viva La Bam," another MTV series. His success led to appearances in movies such as "Charlie's Angels," "Haggard" and "The Dudesons."
Margera also earned money through endorsements, video games and merchandising. He owns a bar and theater in his Pennsylvania hometown. He owns his own music label, is an animated character in pro skateboarder Tony Hawk's video games and appears in other top-selling sports video games.
Margera has a net worth of $50 million, Celebrity Net Worth. You can use this net worth calculator to see your net worth.
Bam Margera
Born: 1979
Birthplace: Westchester, Pennsylvania
---
What he's up to now
Margera had a tough year in 2016, battling depression and drinking problems, much of it made public on VH1's reality TV show "Family Therapy With Dr. Jenn." He has said that he turned to alcohol when his best friend from high school, Ryan Dunn, died in a car accident. In addition, Margera's uncle, Vincent "Don Vito" Margera, a fixture on his nephew's MTV's shows, died in 2015.
---
Accolades
In 2005, Margera was nominated for the Teen Choice Awards for Choice TV Reality/Variety Star (Male) for "Viva la Bam." In 2006, he was nominated for the Teen Choice Award for Choice Reality Star (Male) for "Viva la Bam." In 2010, MTV published a book he wrote, called "Serious as Dog Dirt."
Bam Margera's super-rich, but fellow skateboarder Rob Dyrdek is on a roll, too!