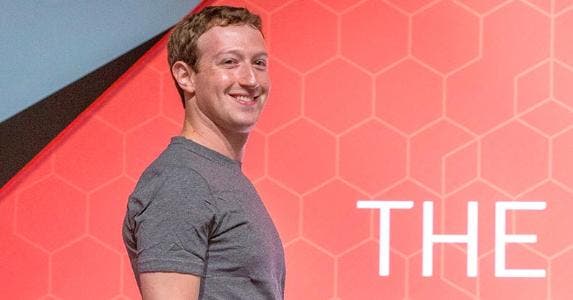 Mark Zuckerberg
Net worth: $45.5 billion (as of February 2016)
Year of birth: 1984
Education: Harvard University (dropout)
---
How Mark Zuckerberg's net worth was built
If you've used Facebook, you've helped build Mark Zuckerberg's empire. The famous social networking site, founded by Zuckerberg, has more than 1 billion active daily users. But while Facebook is his main moneymaker, there's plenty contributing to his success. Zuckerberg showed promise in developing technological innovations at a young age. He created his own messaging app called "ZuckNet" at age 11. While in high school, AOL and Microsoft expressed interest in his software, but he declined. It wasn't until age 19, while attending Harvard University, that he developed Facebook. By the end of 2005, the site had over 5 million users. Zuckerberg dropped out of Harvard his sophomore year to pursue the business.
FREE TOOL: Use Bankrate's net worth calculator to see how you compare.
---
What he's up to now
Still the CEO of Facebook, Zuckerberg is married to his college sweetheart, Priscilla Chan. The couple spend a lot of their time on philanthropic endeavors. In December 2015, the Zuckerbergs pledged to give away 99% of their Facebook shares during their lifetimes to the Chan Zuckerberg Initiative, an initiative "to join people across the world to advance human potential and promote equality for all children in the next generation," according to a letter Zuckerberg wrote. Zuckerberg and Chan donated $100 million to the Newark Public School System and $500 million worth of Facebook stock to the Silicon Valley Community Foundation.
---
Accolades
Although he's only in his 30s, Zuckerberg's accomplishments have not gone unnoticed. Many have praised him for his philanthropic efforts: Vanity Fair included him in its New Establishment list, Forbes ranked him on its 400 list and Time magazine named him as their person of the year in 2010. In addition, the Chinese artist Zhu Jia acknowledged him in an exhibit titled "The Face of Facebook."