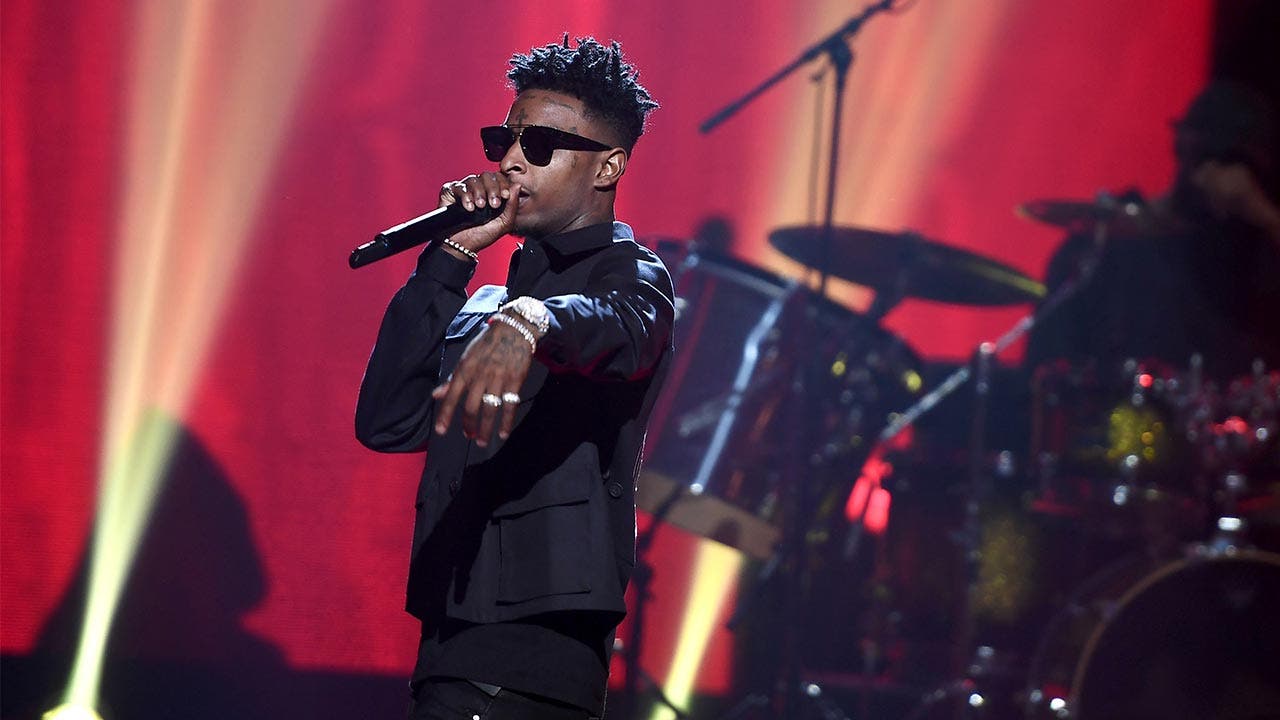 How 21 Savage's net worth was built
Georgia-born rapper 21 Savage grew up in East Atlanta, where he saw his father dealing cocaine and eventually started dealing drugs himself, at age 14.
Born Shayaa Joseph, at a young age 21 Savage was caught bringing a gun to school. He was kicked out of that school and several others, and turned to street hustling.
Savage belonged to a gang known as "21" and had an affiliation with the Bloods. By the time he was 21 he had two kids, and on his 21st birthday he was shot several times and his best friend was killed.
After this, Savage focused his energy on building his rap career, and in just a little over a year he had landed on the XXL Freshman List. His breakthrough success came from releasing mixtapes online, and in 2015 he released his debut album, "The Slaughter Tape."
Rapper 21 Savage used his violent background as a basis for a lucrative rap career that has netted him $4 million, according to Celebrity Net Worth.
Want to see how your wealth compares to the no-holds-barred rapper? Use this net worth calculator to see how your riches stack up.
21 Savage
Born: 1992 
Birthplace: Atlanta, Ga. 
---
What he's up to now
In addition to his own releases, 21 Savage has recently collaborated with some of the biggest names in rap and hip-hop.
He collaborated with rap superstar Future on "My X," and was featured on Drake's single "Sneakin'." Meek Mill also featured 21 Savage on a track, as did Gucci Mane, on his track "Peekin'."
Savage has several other notable collaborations in the works, with both rap and hip-hop legends and fellow up-and-comers such as Lil Yachty, Rich The Kid, Lil Uzi Vert, Ralo, Dreezy, PnB Rock, Young Dolph, and Lil Durk.
---
Accolades
While 21 Savage hasn't earned any official awards yet, he's definitely won the respect and admiration of his peers, with several of the best-known performers in rap and hip-hop collaborating with him. He's managed to make a name for himself without even having a record deal, although he does have his own imprint, Slaughter Gang.
Think 21 Savage has a lot of money? Then just get a load of how much actor Vin Diesel is worth.