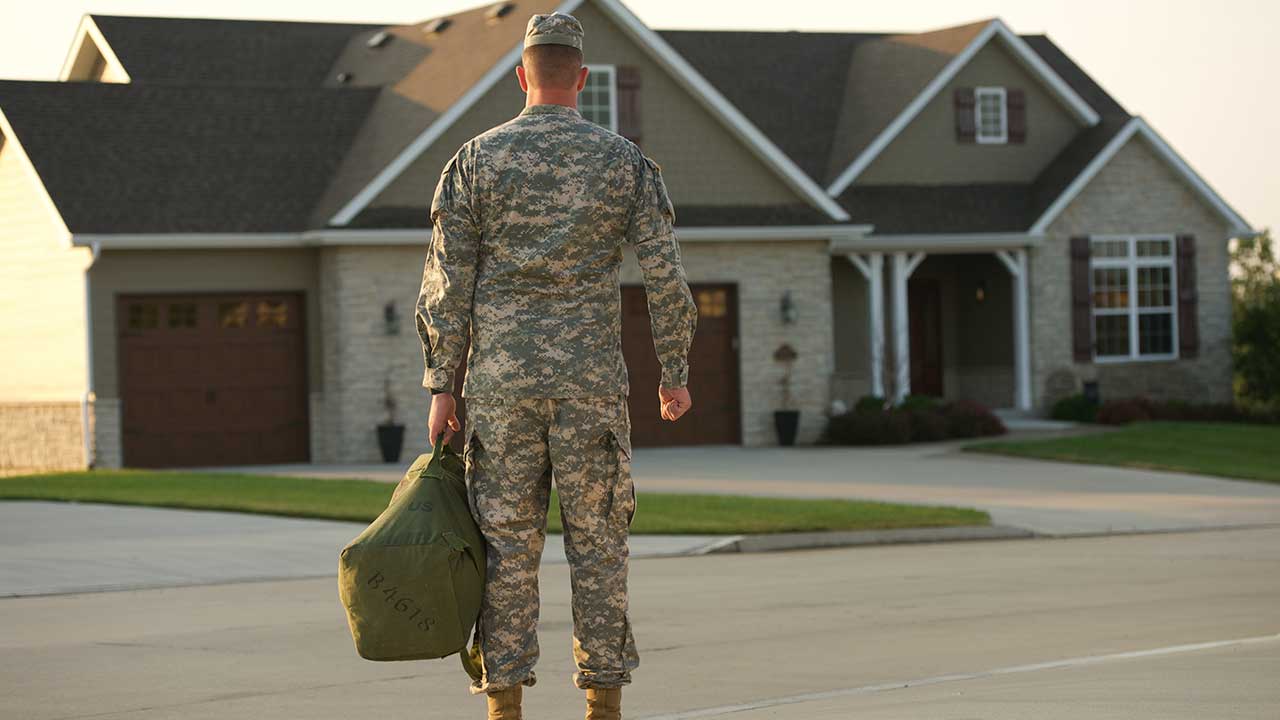 One of the most pervasive myths surrounding VA home loans is that they're a benefit open only to those no longer serving our country. The reality is that scores of active duty military members can tap into these $0 down government-backed loans.
The VA guaranteed nearly 85,000 loans last year for service personnel, a 24 percent increase from the year prior. Overall VA loan volume hit an all-time high in fiscal year 2015.
Let's take a closer look at a few key things active duty personnel and their families need to know about VA loans and homebuying.
VETERAN HOMEBUYER CENTRAL: Find out what your service can do for you.
VA Loan Eligibility
It doesn't take years of military service to be eligible for a VA loan. Would-be buyers can be eligible after just 90 consecutive days of service on active duty. The only way to be sure you're eligible is to obtain a Certificate of Eligibility from the VA. That's something many VA lenders can help buyers obtain, and you don't need to have your COE in hand to start the homebuying process.
Most veterans no longer serving provide a copy of their discharge and separation paperwork, known as a DD-214, when the time comes to get that certificate. Active duty buyers need to furnish what's known as a Statement of Service.
There's no one uniform approach to a Statement of Service. These letters are typically on official military branch letterhead and include information like the service member's full name, Social Security number, entry date on active duty and more. They also need to be signed by the service member's commanding officer.
A VA lender can walk you through the process.
Basic Allowance for Housing
Some active duty service members may be able to count military allowances and special duty pay toward qualifying for a VA loan. A major one is Basic Allowance for Housing, which in some cases can cover your entire mortgage payment.
Active military members can receive BAH if they're stationed somewhere without government-provided living quarters. Rates are based on several factors, including geographic duty location, pay grade, the local rental market and whether you have dependents.
For example, the 2016 BAH rate for an E-4 with dependents stationed at Fort Belvoir in Virginia is $2,184 per month. At Fort Bliss near the Texas-New Mexico border, the monthly rate for the same service member is $1,194 for 2016.
BAH rates can change annually, but there are rate protections in place to ensure service members aren't affected if local housing costs drop.
Mortgage lenders can count this monthly housing allowance as effective income.
Purchasing Time Frame
Military members nearing the end of their service term may encounter additional questions and documentation requests from lenders.
Lenders will want to know about your pending employment and income plans if you're purchasing within 12 months of separating from the military. Prospective buyers planning to stay in the military may need to provide documents showing they've re-enlisted or they intend to re-enlist.
For those leaving the military, lenders may want to see specifics about your post-separation employment and income. That can mean having an offer letter from a civilian employer detailing the salary, start date and other information. Lenders evaluate these situations on a case-by-case basis.
The bottom line is VA loans aren't reserved as a post-separation benefit. Military members currently serving our country can also tap into one of the most powerful lending tools on the market.