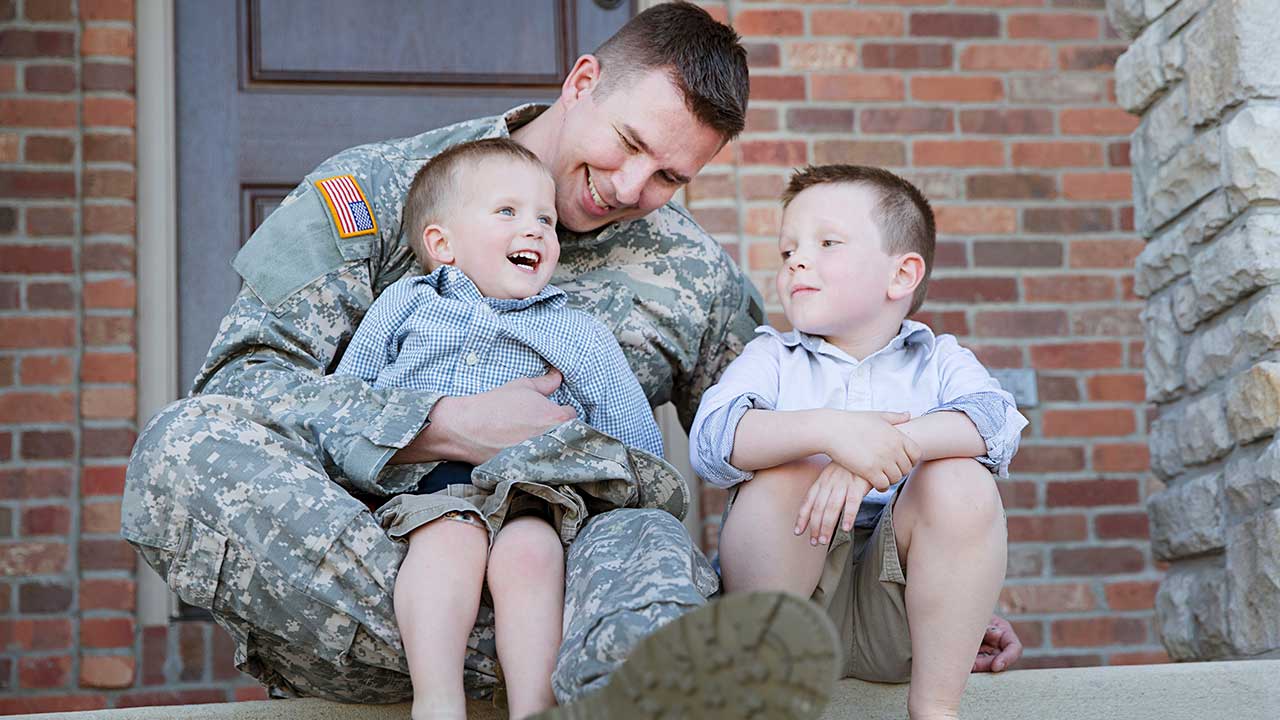 The VA loan program offers two major refinance options. One is available only to current VA homeowners and focuses solely on getting veterans into lower-rate loans. Formally known as an Interest Rate Reduction Refinance Loan (IRRRL), veterans will often hear this powerful refinance product referred to as a VA Streamline.
The "streamline" moniker is well earned. These stripped-down refinance loans tend to feature significantly less paperwork and processing than a standard refinance. The VA backed nearly 195,000 of these loans in fiscal year 2015, a whopping 107 percent increase from the year prior.
Let's take a closer look at some of the benefits and guidelines regarding VA Streamlines.
VETERAN HOMEBUYER CENTRAL: Find out what your service can do for you.
VA Streamline Features
Streamlines exist to trim housing costs for current VA homeowners. Unless you're refinancing an adjustable-rate loan into a fixed one, a VA Streamline must result in a lower interest rate for the borrower.
Some lenders may offer VA Streamlines without instituting a credit score requirement or requiring an appraisal. Different lenders will often take differing approaches and may have their own guidelines.
Qualified borrowers can finance all closing costs on a VA Streamline or look to take a higher interest rate and have the lender pay them.
These loans don't allow homeowners to extract cash from their home's equity. Streamlines are vehicles for getting VA borrowers into a cheaper monthly mortgage payment or out of an adjustable-rate loan.
Eligibility & Guidelines
Streamlines are open only to eligible borrowers with a VA mortgage. Homeowners may need to be current on their loan and have no late payments in the past 12 months. Credit and underwriting guidelines will vary by lender.
Borrowers don't need to obtain a Certificate of Eligibility for these loans. But you may need to have obtained your current mortgage at least six months before the Streamline refinance would close.
VA loans come with occupancy requirements, because the program is focused on helping veterans finance primary residences, not investment properties or second homes. But those guidelines are a little looser for VA Streamlines.
For these refinance loans, borrowers simply need to show they occupied the home as their primary residence at one point in time.
Funding Fee
VA loans come with an upfront funding fee that helps sustain this historic benefit program. The fee varies depending on the type of loan, the nature of your service and other factors. For a VA Streamline refinance, the funding fee is currently 0.5 percent of the loan amount. The fee can be financed into the loan.
VA borrowers who receive compensation for a service-connected disability are exempt from paying the funding fee. So are qualified surviving spouses.