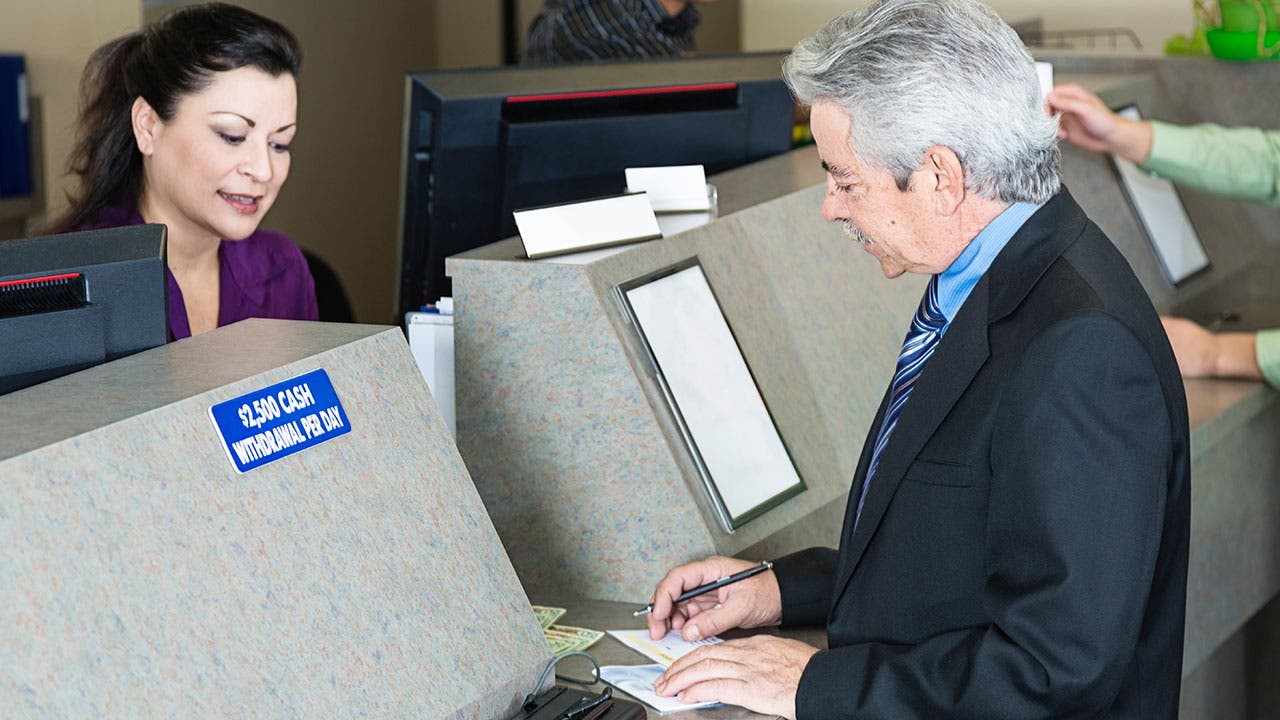 Are you new to banking? Have you heard of a checking account but are unsure how it works?
Relax, we've got the answers you're looking for. If you need a cost-effective way to pay your bills, deposit checks and store cash until you are ready to spend it, a checking account is the right product for you.
Checking account basics
A checking account is a type of deposit account. It is also known as a demand or transactional account, because you make deposits and withdrawals from your checking account.
Money in a checking account is insured by the Federal Deposit Insurance Corp. for up to $250,000 per depositor.
Banks offer checking accounts for individuals as well as businesses. If two or more people own a checking account, it is known as a joint checking account.
Types of checking accounts
When shopping for a checking account, you'll find these kinds of accounts: free checking, student checking, express checking, interest-bearing checking and senior checking.
To be sure, free checking is an account that works well for anybody. Free checking accounts do not have a minimum balance requirement, nor do they have monthly maintenance fees.
Student checking is only for students. This type of checking account usually includes perks such as free checks or special loan rates.
If you're considering express checking, it is ideal for individuals who do not need the services of a bank teller on a regular basis. While this account comes with low fees and minimal balance requirements, you only receive one or two visits with a teller each month. Additional visits come with a fee.
If you order interest-bearing checking, it will pay interest on the balance in your checking account. These accounts have higher balance requirements and require a larger minimum deposit to open them.
Lastly, there's senior checking for people who are 55 years of age or older. This account comes with additional perks, like free cashier's checks and discounts on travel.
Using a checking account
When you are ready to make a deposit to your account, you have four main options:
Set up an electronic deposit through direct deposit.
Visit a bank teller to make an over-the-counter deposit.
Make a deposit at an ATM.
Use your bank's app to deposit checks using your smartphone.
After the bank credits the deposit to your account, spend your balance by writing a check, swiping your debit card, withdrawing money from an ATM or setting up an electronic payment.
Checking account fees
Read all disclosures for your checking account so that you know what fees may apply to your account. Some of the most common fees associated with checking accounts are monthly maintenance fees, overdraft fees and ATM fees for out-of-network ATM machine use.
Not all checking accounts have monthly maintenance fees. For those that do, the bank may waive the fees if customers meet certain criteria, such as having a sizable balance or holding multiple accounts.
Then there are overdraft fees. They only apply when you spend more money than is in your account. Avoid overdraft fees by keeping a check register or spreadsheet of your account balance and all pending transactions. Writing your transactions down ensures you always know how much is in your account.
When you use ATM machines within your bank's network, the transaction is free. But if you use an ATM that belongs to another bank, expect to pay a fee. Not only will you pay a fee with your bank, but the bank that owns the ATM will likely charge a fee as well.
Opening a checking account
You can open a checking account online via the bank's website, or you can visit a brick-and-mortar bank branch to open your account.
Documentation requirements vary among different banks, but you'll likely need the following items:
A valid government issued photo ID.
Social Security card or documentation of your individual taxpayer identification number.
Proof of address. A utility bill, mortgage statement or lease agreement should suffice.
Also, you'll need to fund the new account using cash or a check.
Conclusion
Regardless of your wealth or income level, there is a checking account suited to you. Checking accounts make it simple to fulfill your basic banking needs, while allowing easy access to your money.
Sometimes, fees apply to your checking account, but you can avoid fees by keeping a running total of your balance and adhering to your account's minimum requirements. After answering the question, "what is a checking account," you're ready to open your new account.