Remodel home or move?
1 of 8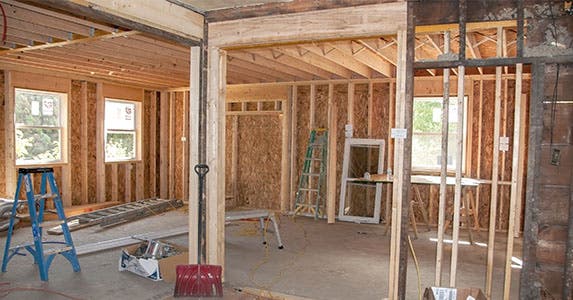 Anyone who's owned a house for any length of time has faced a similar dilemma. You like the home, but now it's not exactly what you need or want. You have to make a decision. Do you put the home up for sale, or upgrade the place and settle in for the long haul?
Much goes into answering that question: your emotional attachment to the home, your financial condition, your ability to estimate the return on investment of renovating the home and the affordability of acquiring a new home. These and other factors impact your ultimate decision.
Read on to learn what the experts believe are essential issues to consider when determining whether to sell your home or remodel it and hunker down.
RATE SEARCH: Thinking about refinancing your mortgage? Compare mortgage rates today at Bankrate.com!
Is your home in your heart?
2 of 8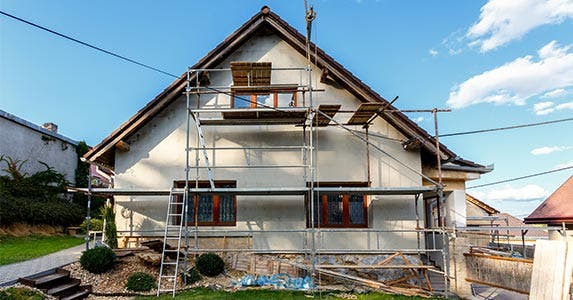 Artush/Shutterstock.com
Before deciding to remodel or move, consider your emotional feelings. Evanston, Illinois-based Morgante Wilson Architects estimates that 30 percent of those in this quandary ultimately move. The overwhelming 70 percent keep the same address and alter their domiciles to address changing lifestyle and family needs.
"There's more to 'home' than what's inside the house itself," says Fred Wilson, a principal of the firm. "Think honestly about your relationship with your neighbors and how you feel about your location and the surrounding area. If you have a strong connection to the neighborhood and emotional ties to your home, renovating may be the right answer."
Good residential architects can envision upgrade possibilities you may not see. They're able to fill maximum permissible square footage with optimal functionality.
The result: You'll enjoy "the best of both worlds — a home that fits your lifestyle, located in a neighborhood you already love," Wilson says.
Can you budget realistically?
3 of 8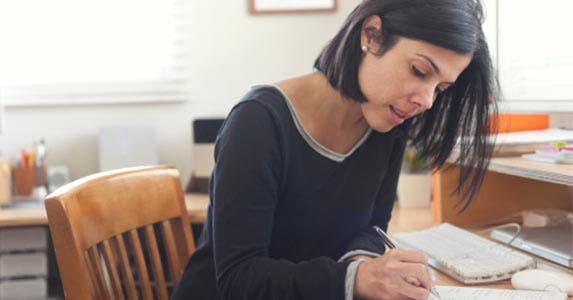 Siri Berting/Getty Imagesm
When pondering the question of whether to remodel your home or move, realistic budget planning and analysis are critical.
"This should include thinking far down the road," says David Wirth, a financial adviser with Savant Capital Management in McLean, Virginia. "How long will you keep the home if you remodel it? If you do not remodel, will you eventually downsize or move elsewhere? Talking and putting in writing one's goals is such a valuable tool for identifying the financial risks associated with dreams and aspirations."
Budgeting accurately is also essential if you do decide to renovate.
"A lot of homeowners don't know exactly what they want," says Prashanth Pathy, broker with Related Realty in Chicago. "Say they have $50,000 and the contractor says he can do it for that. But then their wishes change, they want different materials, it doesn't come out as they imagined — and that's where the budget gets blown up."  
RATE SEARCH: Need to refinance your mortgage for home improvements? Compare mortgage rates today at Bankrate.com!
More room or more rooms?
4 of 8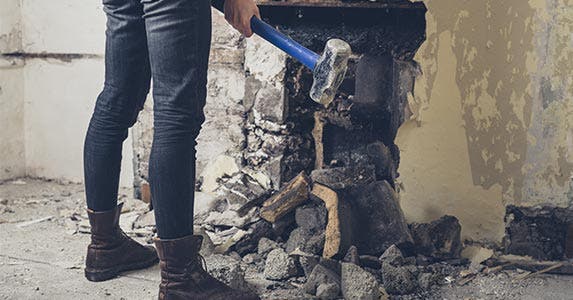 Lolostock/Shutterstock.com
Many homeowners base their decision to sell on the need for more room. But a more space-efficient layout that adds one more room rather than more square footage can help some homeowners avoid moving, according to Doug Perlson, New York City-based founder and CEO of real estate brokerage RealDirect.
"A spacious three-bedroom home can often be reconfigured to four bedrooms and allow a family to have a more efficient layout without needing to leave the home they love," Perlson says. "We recommend laying out your floor plan with a designer and seeing if a reconfiguration could make sense. It is often much less disruptive and expensive than a move, and may solve your problems.
"If you can't get that extra room, maybe it is time to sell," he adds.
Will only a move suffice?
5 of 8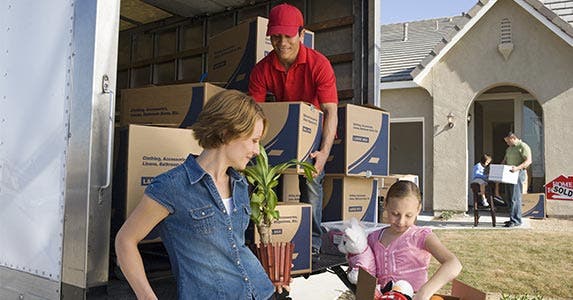 bikeriderlondon/Shutterstock.com
Do you face a problem that only a move will address? It could be neighbors you can't tolerate, the desire to live in a better school district or a constrained physical setting, including home and yard, that will never meet the needs of your growing family.
If that's the case, you have but one choice: Move.
The issue could also be that you can't afford the home you currently have, so a downward rather than upward move is necessary. Data points in a recent OfferUp report titled "Buried: The State of Stress and Stuff" suggest many Americans face this scenario. The biggest financial concern of 24 percent of Americans is not being able to make their monthly housing payments. Some 46 percent of respondents indicate they are struggling to meet their monthly expenses, and 7 percent of those moved to a less expensive home to improve their financial situation.
RATE SEARCH: Need to find another home? Compare mortgage rates today at Bankrate.com!
How long will the renovation take?
6 of 8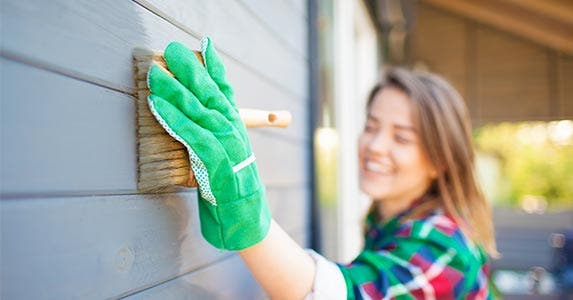 NinaMalyna/Shutterstock.com
Many overlook the fact that renovation involves "a serious, long-term commitment in time and energy," says Pathy. "They have to get their head around the process, time being the first and foremost consideration."
He's not kidding.
According to Realtor.com, a kitchen remodel involving new countertops, cabinets, appliances and floors can take three to six months. If ductwork, plumbing or wiring has to be addressed, it could take longer. A bathroom remodel can consume two or three months, while a room addition can require one or two months.
"These renovation projects can spill into multiple months, and if it's their primary residence, it's very difficult to live in something that's being renovated," Pathy says.
"They have to be patient."
Will you earn back upfront costs?
7 of 8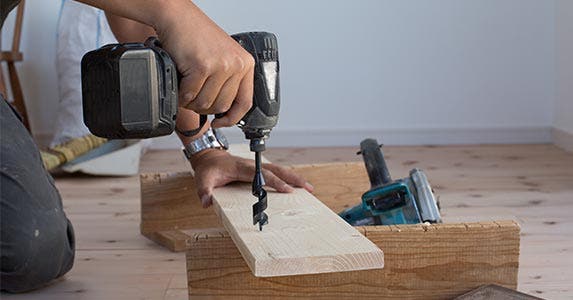 ucchie79/Shutterstock.com
Before opting to remodel or sell, try to determine what return on investment you'll see on either option. So says Brian Davis, who has bought, renovated, leased, managed and sold many homes and is director of education for SparkRental.com.
If upgrading, "What's the average return on investment for the renovations you're considering?" Davis asks. Most home upgrades do not pay for themselves in the form of a higher eventual sale price, he adds. Some renovations manage to recover 80 percent to 90 percent of their costs, while others barely cover half their expenses.
If you list your current home and move, ask yourself whether you'll be in the new place long enough to recoup your upfront outlay. Davis says it traditionally takes seven years "to earn back the upfront costs of buying a home," though, he concedes, "In most markets today, it's only two or three years on average."
RATE SEARCH: Planning to move to another place? Compare mortgage rates today at Bankrate.com!
Would you be 'over-improving'?
8 of 8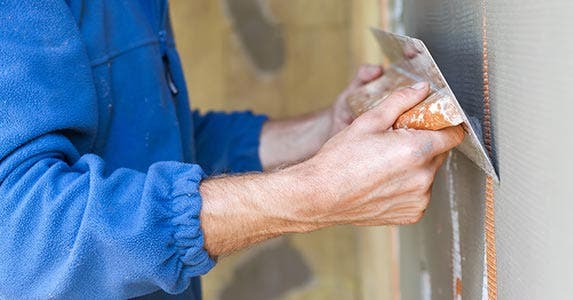 Patryk Kosmider/Shutterstock.com
Weighing against renovation is the risk you'll "over-improve" your home vis-à-vis its neighborhood. An over improved home won't sell for as much in its location as it would in a neighborhood with comparable residences, says Kevin Lawton, a real estate agent at Yardville, New Jersey's Coldwell Banker Schiavone & Associates.
"When I say 'over-improved' I mean the house has been expanded much larger or upgraded more extravagantly than any other home in the neighborhood," Lawton says.
"When you are in a neighborhood that has starter homes and smaller homes, adding a large addition or doing an extensive renovation may not yield the return one would expect," he explains.
With one of Lawton's listings, for example, sellers had added a large, handsome fifth bedroom suite to the first floor. Buyers passed on the house for smaller ones in the same enclave. The house lingered unsold even after the sellers chopped $30,000 off the price.
More From Bankrate