I set up a credit freeze with ease. You should, too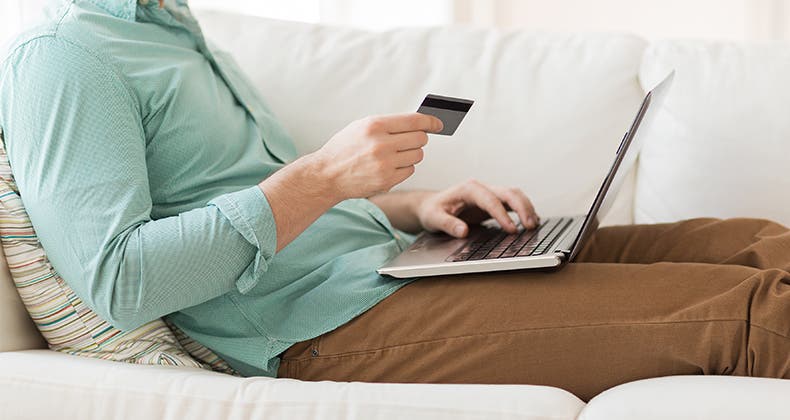 I've been talking up the benefits lately of placing a freeze on your credit, but I haven't walked the walk.
A recent nationwide Bankrate survey found just 18% of Americans have ever requested a credit or security freeze of their credit files. Enacting a freeze could protect you in case of identity theft.
That's because freezing your credit restricts who can see your credit reports. Most reputable lenders won't open a credit card or issue a loan without first pulling your credit. If lenders can't see your report, bad guys can't get a loan in your name. Of course, you can't get a loan, either.
Taking this action used to be seen as kind of a defense of last resort, but more and more I hear from experts that a security freeze should be considered an offensive measure given the volume of data breaches we've seen in recent years. In fact, Eva Velasquez, the CEO of the Identity Theft Resource Center, told me a credit freeze is the "strongest proactive step" you can take.
So I did.
Earlier this week, I logged on to the websites of each of the 3 major credit bureaus and requested a security freeze. Here's what next.
FREE TOOL: Check your credit report and credit score for free at myBankrate.
Early problems
I started at TransUnion, where I attempted to create an account, but soon learned I already had one with the bureau, which was a surprise. Forty-five minutes later, after an account lockout and a phone call with a customer service representative, I learned I had indeed opened an account with the bureau 2 houses and 10 years ago.
I can't remember doing this, but it speaks to something else I've been talking about lately. We have a lot of online accounts, perhaps more than we actually recognize. And we're not always the best at making sure we use strong, unique passwords across all of them.
When I set up a password manager earlier this month, I learned I had passwords to 190 online accounts. 190! Dozens of accounts used duplicate passwords.
I can't tell you what my TransUnion password was, but guessing by the age of the account, it was probably weak and one I'd used over and over and over again.
It's not free
The account situation resolved, setting up the freeze was incredibly easy, as it was with the other 2 bureaus. I perhaps spent 30 minutes all told actually filling out online forms to enable the freeze.
TransUnion lists a number of things it says you'll need to have in hand to complete the request, including:
Your Social Security number.
All addresses where you have lived during the past two years.
A copy of a government-issued identification card, such as a driver's license or state ID card. (I wasn't asked to supply this.)
A copy of a utility bill, bank or insurance statement. (Nor this.)
You'll also need a credit card. Unless you can prove your identity has been stolen (via a police report), you may have to pay to get a freeze.
The fee you'll pay (or if you'll be subject to one at all) depends on the state in which you live. Equifax has a handy chart of each state's rules.
I don't live in a free state, so I had to pay $10 each to TransUnion and Equifax and, oddly, $10.83 to Experian to enable the freeze.
Another thing to remember
You'll also have to remember — or write down — a PIN code that you'll need if you want to temporarily (for a fee) or permanently (free) unfreeze your credit. You'll need to do one of these 2 things, for example, if you ever decide to take out an auto loan.
TransUnion let me pick my own PIN, Equifax generated one for me and Experian gave me the choice.
For me, it's just one more thing to keep track of.
What a security freeze won't cover
A credit freeze should give you some peace of mind, but it's not bullet proof. There are some things it doesn't cover.
"A credit freeze only helps when a new creditor requests a report in response to a new application for credit," Rod Griffin, director of public education at Experian, wrote in an email. "So, a freeze is effective in a very narrow set of circumstances — specifically new credit account fraud."
According to Equifax, some companies and agencies can get your credit report even with a freeze, including:
Companies that have a current relationship with you.
Collection agencies acting on behalf of companies with which you have a relationship.
Law enforcement.
Credit monitoring companies.
Companies that sell credit reports to consumers.
Federal government agencies as permitted under the Fair Credit Reporting Act.
"A freeze also would not prevent the lender from opening a new account for the customer if the bank simply did not check a credit report as part of the new account process, which is not always required," Griffin says. "Things like checking accounts or savings accounts, for example, might not require a credit review."
RATE SEARCH: Find a great savings account today.
Reminder: A credit freeze is one tool you can use to protect yourself. It is not the only tool you should use.
Credit lines
Olympic swimmer and occasional ne'er-do-well Ryan Lochte admitted to a reporter this week that he just received his first credit card. Lochte is 32.
Ryan Lochte, 32, just got his first credit card. Here's a transaction history of the first 3 days. pic.twitter.com/PkGId58Qkx

— @midnight (@midnight) October 18, 2016
When asked by New York Magazine why it took him so long to get his first piece of plastic, Lochte appeared perplexed:
"Let's go shopping," he says, his sleek seal body practically quivering with excitement. As it turns out, Lochte recently received his first credit card, and he's dying to use it. "I'm so freaking excited," he says. When I ask how it is possible that, at 32, he has never had a credit card before, a cloud of confusion passes over his sunny expression. "I don't know," he says slowly. "Everything was like … automated. My entire life."
The 12-time Olympic medalist's life might have been regimented, but he's far from unusual among his age group.
Earlier this year, a Bankrate national survey found that just 33% of adults ages 18 to 29 own a credit card, while 55% of those 30 to 49 have one.
That may be the prudent move for people hoping to avoid the temptation to take on debt, but young adults do themselves no favors by shunning credit. That's because the length of your credit history makes up 15% of the popular FICO score.
Establishing credit as a young adult can help you form a solid credit score, that is, if you use that credit responsibly. Payment history – whether you pay on time – accounts for 35% of your score.
But as experts told us following the survey, establishing a credit score is important in other areas as well, like qualifying for a cell phone contract, something all young adults aspire to.
CARD SEARCH: Grab a rewards credit card today. Let Bankrate help.
Chip credit cards: A comedy of errors
Oct. 1 marked the 1-year anniversary of the United States' great experiment with EMV or chip credit and debit cards. The rough transition has been well documented.
People have complained about how long it takes to pay with a chip card, while many have been left frustrated over whether to swipe or dip.
Things have been bad, but at least they haven't been this bad. Right?