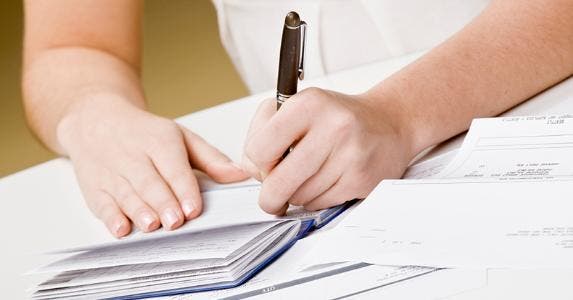 Has your checking account been closed? Do you lack a credit history? Then second-chance checking accounts may be for you.
These special accounts are offered by some banks and credit unions nationwide, and they have helped people get a foothold in mainstream banking again. Another plus is that second-chance checking bypasses high-fee payday loans, which some people desperately turn to when their accounts are closed.
RATE SEARCH: View high yield savings rates
It's a significant option because more and more people are losing their checking accounts. At least 1 in 4 households are either unbanked or underbanked, according to a 2011 Federal Deposit Insurance Corp. study, an increase over 2009. (The definition of underbanked changed during the period, so the two estimates are not directly comparable.) In 2011, the large majority (78 percent) of unbanked households that previously had an account had been without one for more than a year.
Rejoin the banking system
The result is that some folks who flubbed up with their accounts end up in a database operated by ChexSystems, a company that collects information on closed checking and savings accounts. Once a consumer is labeled as a risky bet, their checking account choices may dry up.
ChexSystems is used by virtually all banks, which makes signing up for a new account challenging. "You can be blacklisted because you failed to manage your account," says Linda Sherry, a spokeswoman for Consumer Action in Washington, D.C.
That's where second-chance checking comes in. It can give you another chance at joining the banking system and showing that you're a responsible person, Sherry says. Many banks and credit unions even bump you up to a regular checking account after one year of good behavior.
For example, Birmingham, Alabama-based BBVA Compass bank offers its version of second-chance checking, Easy Checking. After one year, you can switch to other checking accounts there, says Terri Scheiring, a vice president at BBVA Compass. "This is a chance to build a better future," she says.
Sherry agrees. Second-chance checking accounts can be vital lifelines for rebuilding savings or signing up for free online bill pay. "Everyone needs a tool for participating in electronic banking," she says.
Still, consumers can get socked with high monthly fees and strict requirements such as direct deposit or high minimum balances.
"And, you can't afford to pay heavy fees if you need second-chance checking," says Shirley Inscoe, a senior analyst with Aite Group. "But out of desperation, some people might embrace these accounts."
Know the rules for second-chance account
Her advice: Carefully research and understand the rules and obligations for each second-chance account. "Find the best deal," she says.
Credit unions, which typically have lower fees than banks, are a good place to start, she says.
St. Louis Community Credit Union has second-chance checking, which has no minimum balance requirements. Fees are determined after ChexSystems inquiries, says Dorothy Bell, a St. Louis Credit Union spokeswoman. Some institutions have these types of account but call them by a different name.
"This group is often denied traditional banking, leaving them to turn to payday lenders or check-cashing places," Bell says. "Second-chance checking helps us provide mainstream banking services."
To help bolster consumers' financial stability, many credit unions offer free financial education classes. St. Louis Credit Union has its CU Excel Center, which teaches people how to budget their money and set savings goals. The center has helped educate more than 4,500 people.
Banks give you second chances, but fees can run higher. For example, one major bank offers its second-chance checking package, which includes checking and savings accounts. But there's a $10 monthly fee unless you have a minimum balance of $2,000, make direct deposits of $750 per statement cycle or have 10 debit card payments.
Other banking options are available
But, don't just limit your options to second-chance checking, says Greg McBride, CFA, chief financial analyst at Bankrate.
McBride says that second-chance checking works well for folks who want to work their way back into a financial institution. But for others who want to limit out-of-pocket costs and avoid overdrafts, prepaid cards may be a better option. And prepaid card fees are steadily dropping.
Most banks offer prepaid cards. If they offer flat monthly fees, it can help you better figure out your total monthly banking costs, McBride says. For example, JPMorgan Chase's Liquid card has a low monthly fee of $4.95 and no reload fees. And, you have access to fee-free Chase ATMs.
If you have a history of overdrafts or account closings, your banking options may be limited, McBride says. Shop around and consider your options, including second-chance checking.