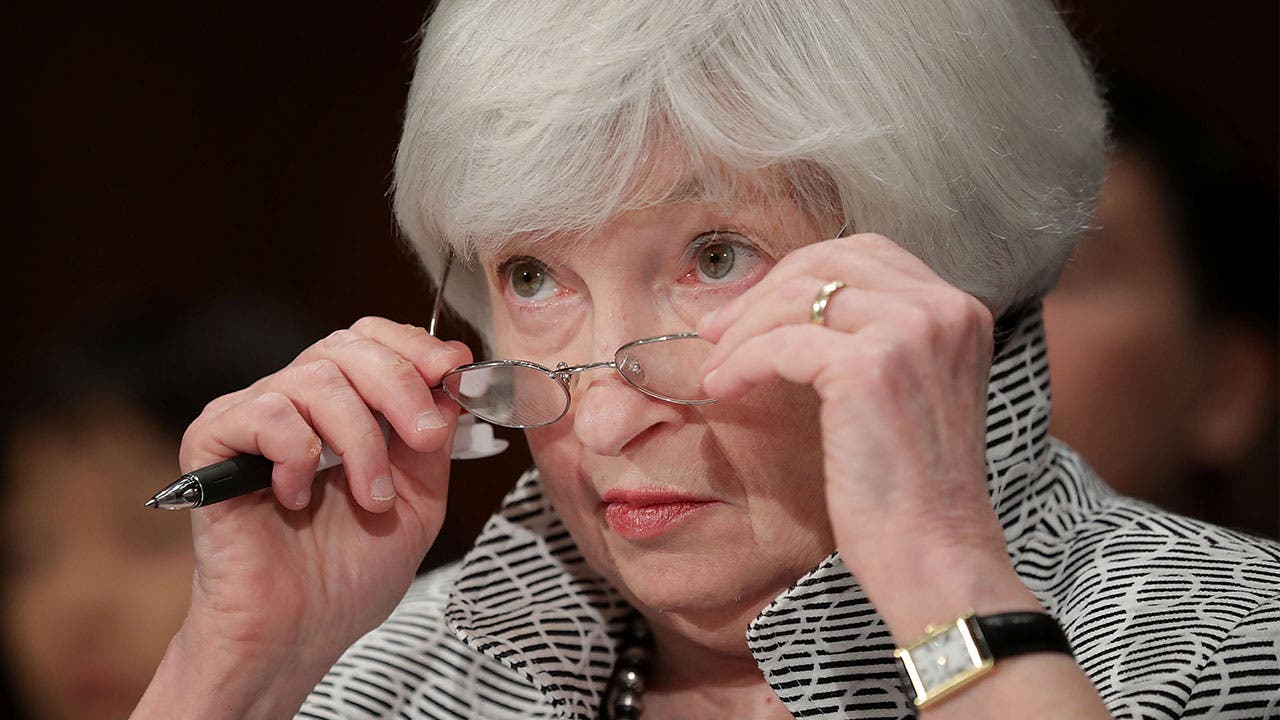 The Federal Reserve has left interest rates alone, giving borrowers a moment to breathe.
But don't get too comfortable.
After increasing rates in June by a quarter of a percentage point, Federal Reserve Board Chair Janet Yellen and the other rate-setters on Wednesday chose to keep their benchmark federal funds rate parked in its current range, between 1 percent and 1.25 percent.
However, the Fed previously indicated that another rate hike is possible in 2017, which would be the third this year. Experts have said it could happen in December.
In the meantime, you'll want to find ways to whittle down debt that will become more costly, including credit card balances and home equity lines of credit.
"The most important thing is to look at the amount you have. Own it, OK – take responsibility – and then you can move forward and come up with a plan," says Beverly Harzog, credit card expert and author of "The Debt Escape Plan." "If you still have an excellent credit score, one option is a balance transfer credit card."
No rush to raise rates
With inflation remaining stubbornly below the Fed's 2 percent target, policymakers believe the next rate hike can wait.
As Federal Reserve Board Chair Janet Yellen noted in her recent testimony before Congress, the economy is growing at a decent pace. Unemployment continues to fall, and job gains have been strong.
Wages, however, are still flat.
"We're not seeing the wage gains yet that would be leading to higher wage inflation, which then would be passed on to the higher consumer price inflation," says Steve Rick, chief economist at CUNA Mutual Group.
Adds Greg McBride, CFA, Bankrate's chief financial analyst: "The Fed will have a tough time raising short-term interest rates until inflation starts moving toward the 2 percent threshold, rather than away from it."
The Fed's next moves
Moving forward, the Fed will continue to monitor inflation, and it plans to shrink its $4.5 trillion balance sheet of bonds that it bought to stimulate the economy after the financial crisis. The move could potentially push up long-term interest rates, but the central bank has promised to move very gradually.
The Fed's policy committee "expects to begin implementing its balance sheet normalization program relatively soon, provided that the economy evolves broadly as anticipated," the panel said in its statement on Wednesday.
"A start date for the balance sheet normalization is all tee'd up for the September meeting," McBride says.
The cost of being lax about debt amid rising rates
Borrowers may be tempted to shrug off what the Fed has been up to.
According to a new study from TransUnion, most people with variable-rate debt could afford to cover their higher monthly payments after the rate hike that the Fed enacted last December. In fact, consumers without variable-rate debt were more likely to become delinquent.
Even if you can handle a higher interest rate, there are drawbacks to putting minimal effort into attacking your credit card debt. Carrying a balance — and making only the minimum monthly payment — can cost you.
Just how much? Say you have a credit card with a $20,000 balance and a rate of 11.89 percent plus prime. Let's also assume you've paid only the minimum (1 percent of your balance) and interest every month since the Fed started raising rates in December 2015.
The difference in interest paid with a rate hike versus without one could be $115.39. While that's not a huge loss, it could be worse if you have multiple credit cards. Plus, you're wasting money you could invest or keep in a high-yield savings account.
"While you're paying minimums, your balance is getting bigger and you have compound interest," Harzog says. "If you've got a pretty large balance, it's going to really get out of control before you know what's happening."