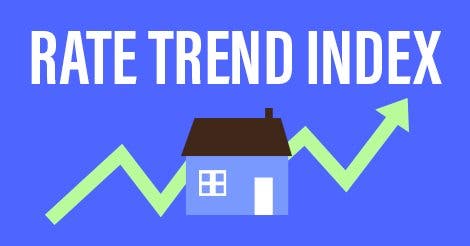 Each week, Bankrate surveys experts in the mortgage field to see where they believe mortgage interest rates are headed. This week (Oct. 11 – 18), 15 percent of the panelists believe mortgage rates will rise over the next week or so; 23 percent think rates will fall; and 62 percent believe rates will remain relatively unchanged (meaning they'll edge up or down 2 basis points or less). Calculate your monthly payment using Bankrate's mortgage calculator.
This week, will rates go up, down or remain unchanged?

| Up | Down | Unchanged |
| --- | --- | --- |
| 15% | 23% | 62% |
Read the comments and rate predictions of mortgage experts and Bankrate analysts below.
15% say rates will go up
Shaun Guerrero

Branch manager, Alterra Home Loans, Silverdale, Washington

The housing market is still going strong! Year over year, we are up almost ½ a percent in rates and purchases are still up 7% for the year. It is important that as rates look to continue to go up, you lock in your loan early in the lending process. Rates will continue their rise over the next few weeks.
23% say rates will go down
Jim Burrington

Mortgage loan officer, Grande Financial, Maumee, Ohio

Down (slightly).

Les Parker

Senior vice president, LoanLogics, Trevose, Pennsylvania

Mortgage rates move down. It's October. Will it be Surprise, Trick, or Treat (or is it Tweet)? The mix of trends among related markets offer opportunities for surprises and tricks. But the sweet treat comes with mortgages staying bullish. Who knows about tweets?
62% say rates will remain unchanged
Logan Mohtashami

Senior loan officer, AMC Lending Group, Irvine, California

A very important line on the 10-year yield wasn't breached this last as I discussed last week this would be the case. Right now the next leg of yields should be lower but world trade data is really kicking into gear which normally would be bad for bonds. So, the longer we stay at these levels and not go higher in yields the better the chance the next move would be lower.

Dick Lepre

Senior loan officer, RPM Mortgage, San Francisco

The technicals are still mixed with the daily bullish (higher prices, lower yields) and the weekly bearish. This should portend flat Treasury yields and home loan rates in the coming week.

Brett Sinnott

Vice president of capital markets, CMG Financial, San Ramon, California

The announcement and rollout of the Fed balance sheet normalization process has most investors debating the possibility of another rate increase in 2017. Several key figures at the Fed seem to be pointing to different indicators but have mostly agreed that a December increase is inevitable. This increase has the potential to affect markets as it will be done concurrently with the balance sheet normalization. Any significant increase in mortgage rates should have a rather noticeable effect on home prices, with it being several years since rates have moved significantly higher.

Michael Cox

Founding director and executive-in-residence of the O'Neil Center for Global Markets & Freedom SMU Cox School of Business & former chief economist, Dallas Federal Reserve Bank, Dallas

Flat … unchanged basically, give or take an insignificant number of basis points.

Michael Becker

Branch manager, Sierra Pacific Mortgage, White Marsh, Maryland

Despite a weak headline number in the employment report last week, mortgage rates moved higher as markets focused in the larger than expected increase in average hourly earnings. The Fed is focused on wages as they believe that increases in income will lead to increases in overall inflation. The market is now pricing in an 80% chance that the Fed will hike rates at their December meeting. But for the coming week there is not a lot of economic data being released, so I think rates will hold at their current levels for now.

Jim Sahnger

Mortgage planner, Schaffer Mortgage, Palm Beach Gardens, Florida

Look for rates to remain somewhat range-bound over the next week with more pressure to see them rise than fall.
About the Bankrate.com Rate Trend Index
Bankrate's panel of experts is comprised of economists, mortgage bankers, mortgage brokers and other industry experts who provide residential first mortgages to consumers. Results from Bankrate.com's Mortgage Rate Trend Index are released each Thursday.