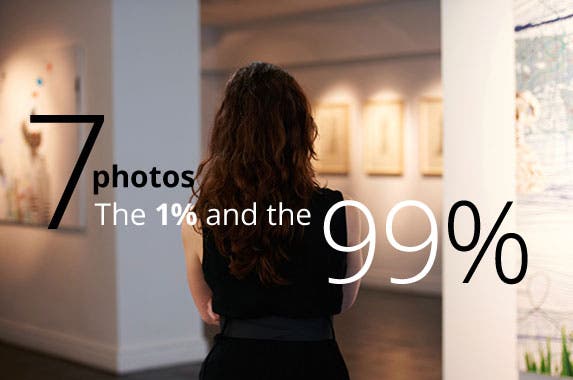 The 1% and the 99%
A new art exhibit seeks to illustrate in photography the growing financial divide between a tiny sliver of the global population, and everyone else. The exhibit, "1%: Privilege in a Time of Global Inequality," features photos taken in such diverse locales as Wall Street, Kenya and Singapore, many of which feature harsh juxtapositions of wealth and poverty.
"Is this the kind of world we want to live in?" writes Myles Little, a New York City-based photo editor and the show's curator, in his statement on the show. "To answer that question, we must first make the invisible visible. We must shine a light on the hidden world of the ultra-rich."
The collection will make tour stops in 8 countries beginning this fall.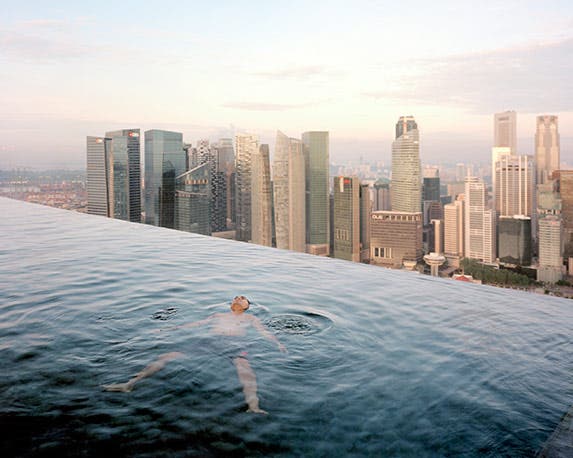 Infinity pool at the top of the world
A man floats in the 57th-floor swimming pool of the Marina Bay Sands Hotel, with the skyline of the Singapore financial district behind him.
Taken: 2013
Artist: Paolo Woods & Gabriele Galimberti — Institute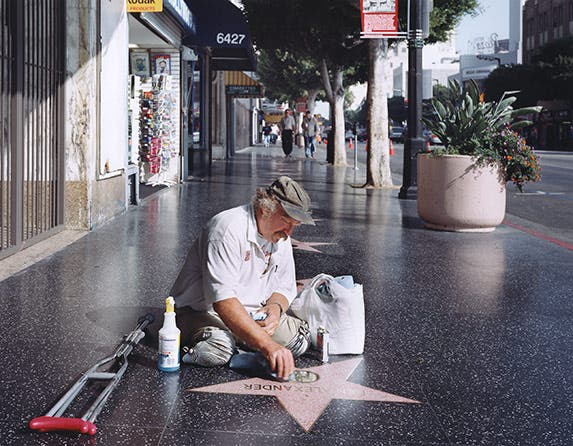 Photo credit: Juliana Sohn
Cleaning for the stars
In this work titled "Legless star cleaner on the Hollywood Walk of Fame," a disabled worker polishes the star of actor Ben Alexander, known for portraying Officer Frank Smith on the television series "Dragnet."
Taken: 2005
Artist: Juliana Sohn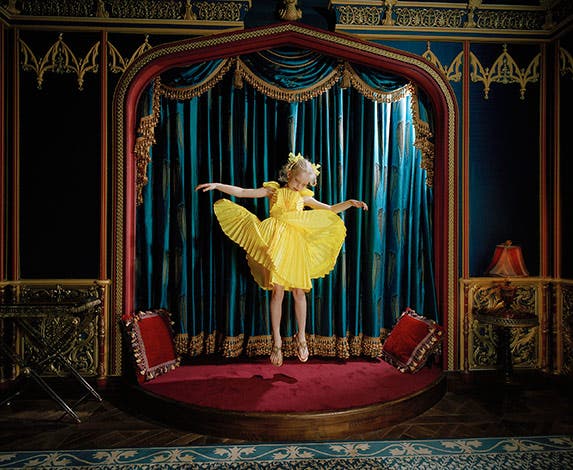 Photo credit: Anna Skladmann
A private movie theater in Moscow
In this picture titled "Varvara in Her Home Cinema, Moscow," a young girl in a yellow dress jumps in the air.
Taken: 2010
Artist: Anna Skladmann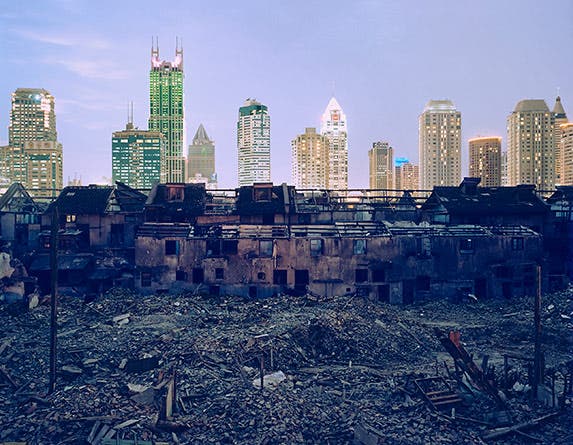 Photo credit: Greg Girard
A demolition site in Shanghai
This photo, "Shanghai Falling (Fuxing Lu Demolition)," shows skyscrapers rising beyond abandoned buildings.
Taken: 2002
Artist: Greg Girard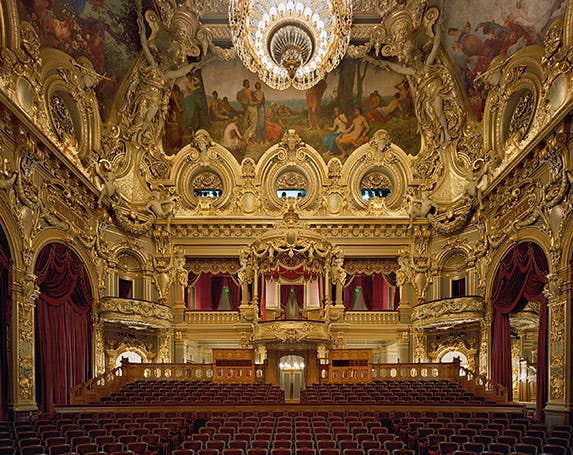 Photo credit: David Leventi
An opulent opera house in Monaco
This image shows the luxurious interior of the Opera de Monte-Carlo in Monte Carlo, Monaco.
Taken: 2009
Artist: David Leventi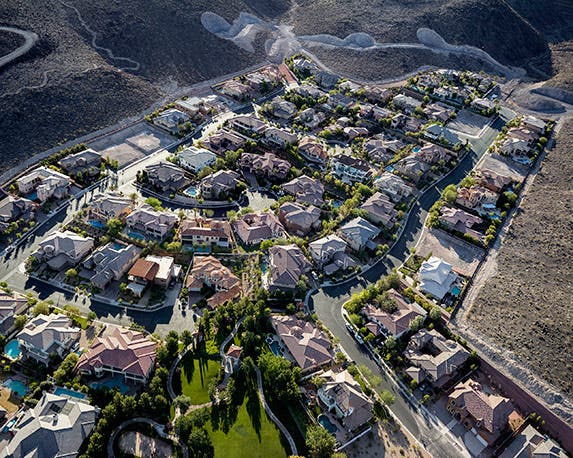 ©2012 Michael Light, from Lake Las Vegas/Black Mountain, Radius Books
Nevada McMansions
Looking east from the guard-gated homes of Roma Hills, this Henderson, Nevada, subdivision includes houses that have 3,000 to 8,000 square feet of living space.
Taken: 2012
Artist: Michael Light, from Lake Las Vegas/Black Mountain, Radius Books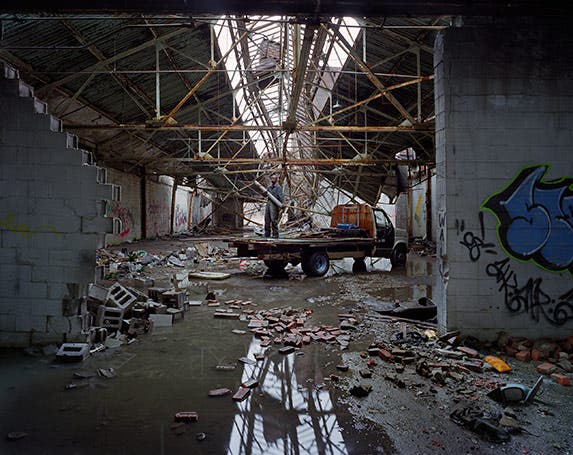 Photo courtesy of Andrew Moore and Yancey Richardson Gallery
Crumbling Detroit
A scrapper stands on the back of a truck bed inside the abandoned Packard Motor Car Co. plant in Detroit.
Taken: 2009
Artist: Andrew Moore, courtesy of the artist and Yancey Richardson Gallery