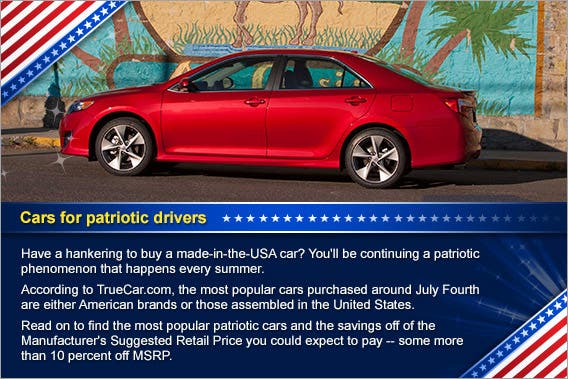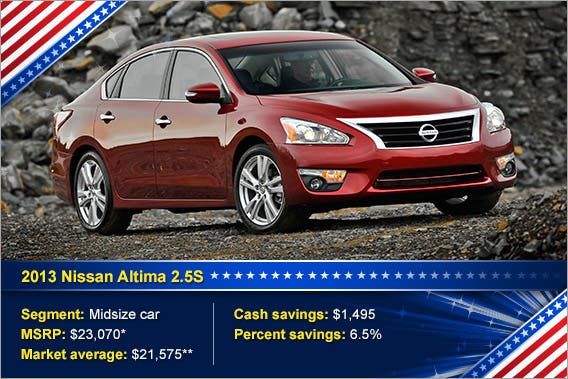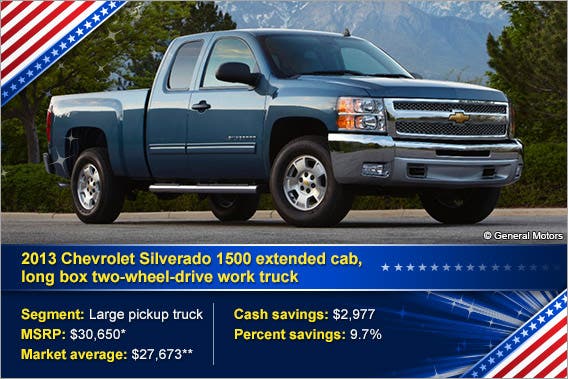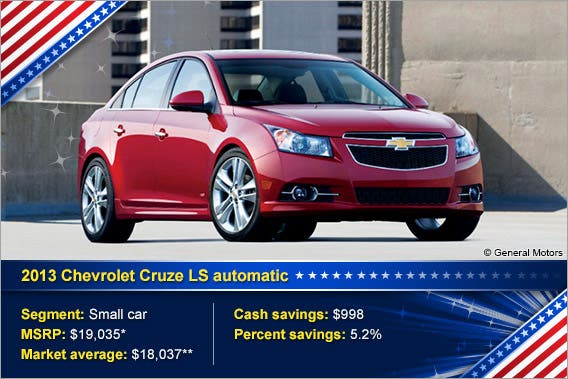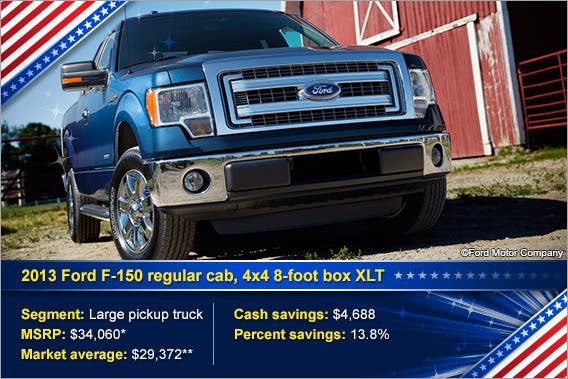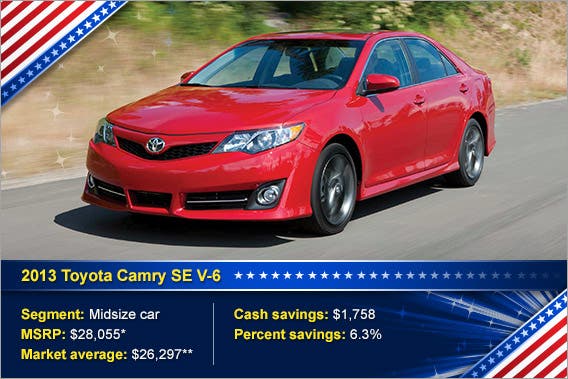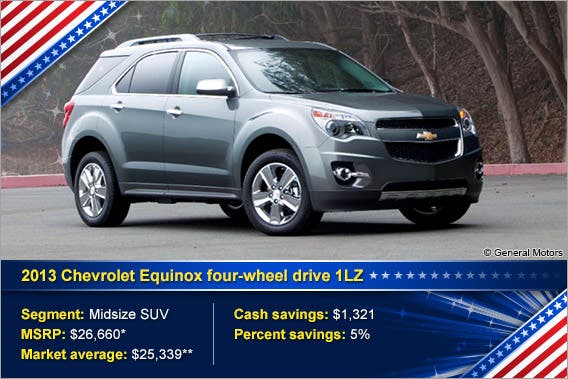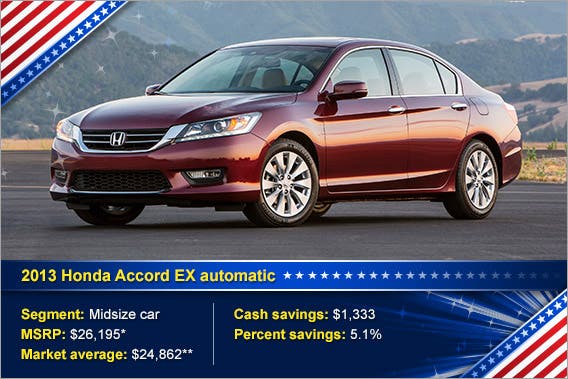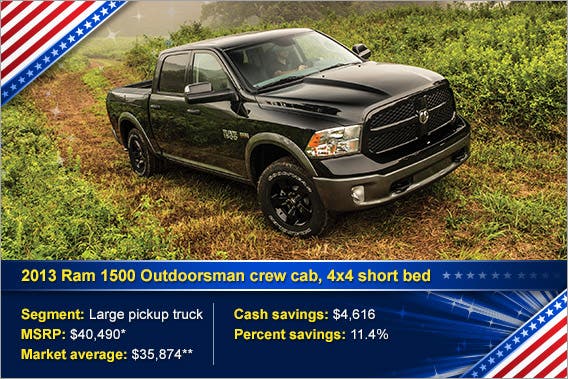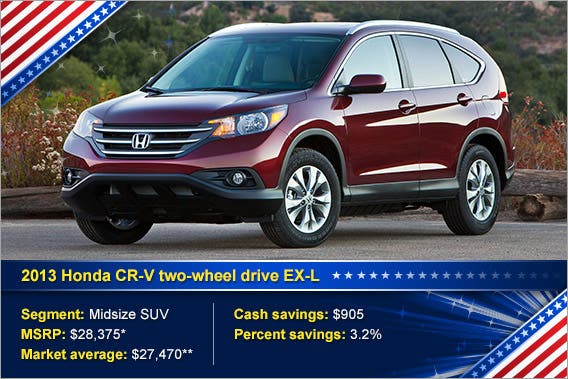 According to TrueCar.com, the most popular cars purchased around Independence Day are either American brands or those assembled in the United States.
*MSRP includes destination charge.
**Market average is estimated based on the national average of recent vehicle transactions, including destination and delivery charges after incentives that are subject to change, but does not include tax, title, licensing, documentation or processing fees, other state and governmental charges and/or fees, or any other charges or fees allowed by law.