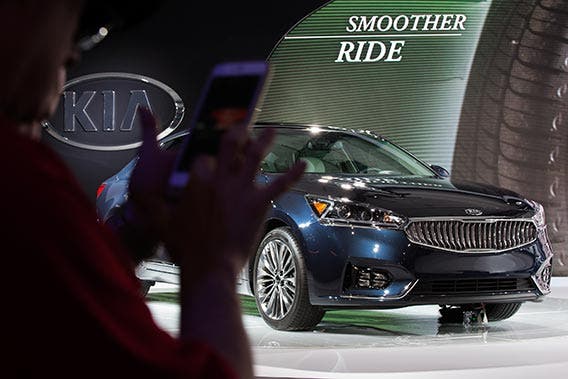 Top 6 budget cars from the New York auto show
If you are looking for a new vehicle, the 2016 New York International Auto Show literally has miles of shiny paint and gleaming chrome to whet your appetite and that's on display until April 3. Here are 6 2017 model-year budget cars that won't drain your bank account. They go on sale later this year.
RATE SEARCH: Compare auto loan rates and apply today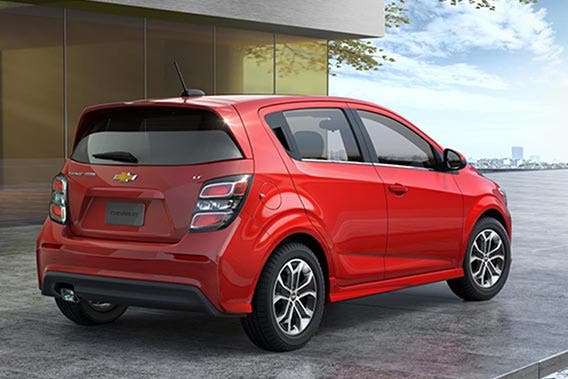 Chevrolet Sonic
On sale: Fall 2016
Features: The Sonic is available in sedan and hatchback versions, with updated exterior styling, new LED lighting, power driver's seat, keyless entry and start, available cloth heated seats and heated steering wheel.
Performance: This car comes standard with a 1.8-liter engine (horsepower rating is not yet available), with an available 138-horsepower, 1.4-liter turbocharged engine.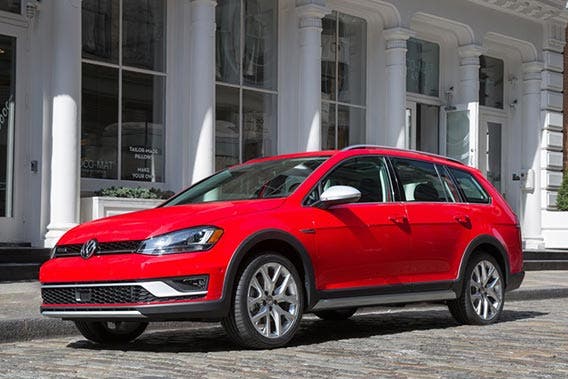 Volkswagen Golf Alltrack
On sale: Fall 2016
Features: The VW Golf Alltrack is an all-wheel drive version of the Golf Sportwagen, with almost 1-inch more of ground clearance, an Off-Road Mode includes hill descent control and optimized traction control, available adaptive cruise control and autonomous emergency braking.
Performance: It is powered by a 170-horsepower, 1.8-liter, 4-cylinder engine.
RATE SEARCH: If you're considering a new economy car, check out car loan rates today at Bankrate.com.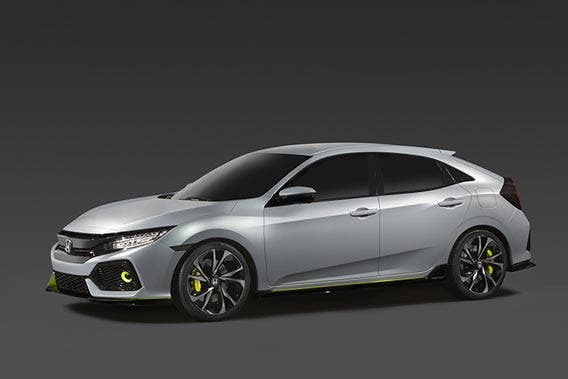 Prototype version pictured | Honda
Honda Civic Hatchback
On sale: Late 2016
Features: This Civic offers European-inspired styling; its larger and wider wheels give it a more stable stance, LED headlights and taillights and daytime running lights.
Performance: The Civic packs a 1.5-liter, direct-injected turbocharged engine (horsepower is not yet available).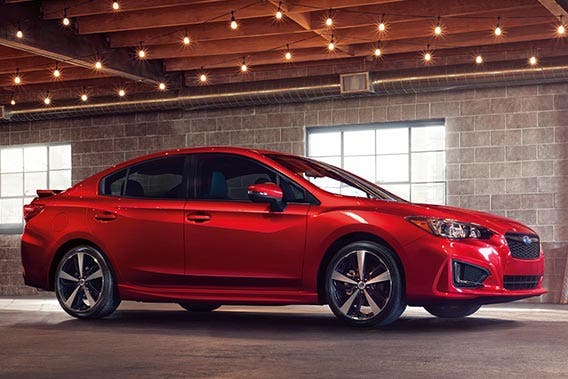 Subaru Impreza
On sale: Late 2016
Features: The Impreza is available in 2 types of budget cars — a sedan and 5-door. A larger exterior creates roomier interior. It comes with standard all-wheel drive and a long list of safety features. The Sport model gets 18-inch wheels, sport suspension and active torque vectoring
Performance: It runs on a 152-horsepower, 2-liter, 4-cylinder Boxer engine.
FREE TOOL: If you're going car shopping, check your credit score free at myBankrate before applying for a loan.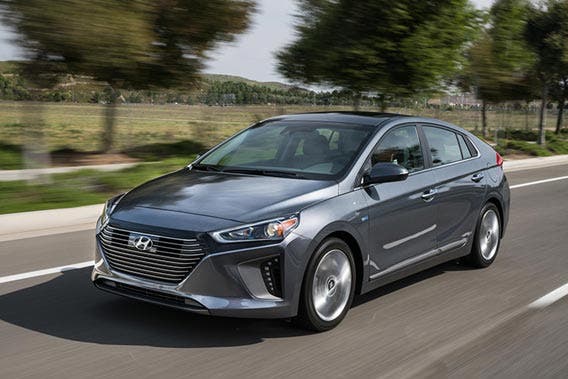 Hyundai Ioniq
On sale: Late fall 2016
Features: The Ioniq 4-door sedan has hatchback-like styling, memory driver's seat, heated front seats, automatic climate control with efficient mode to reduce loss of heat or air conditioning, and a 7-inch information cluster.
Performance: It comes with a choice of 3 powertrains. Ioniq Hybrid uses a gasoline engine and electric motor to produce 139 horsepower. Its Plug-In Hybrid combines the hybrid engine with a larger electric motor. The Ioniq Electric uses a 120-horsepower electric motor.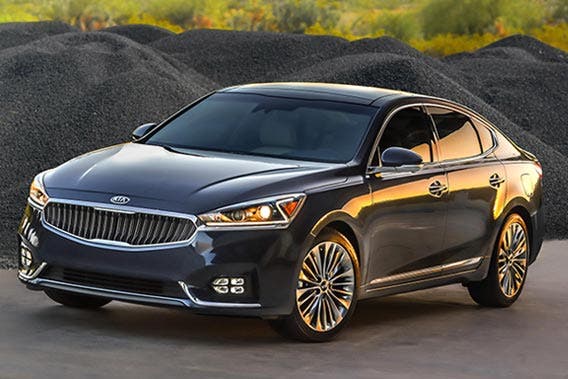 Kia Cadenza
On sale: Late 2016
Features: The Cadenza has a redesigned exterior that is slightly wider and lower, with a longer wheelbase that gives it a sportier look. There's almost a half-inch more rear-seat legroom, higher quality interior materials, including available Nappa leather, and long list of standard safety features.
Performance: The engine is a revised version of the 3.3-liter V-6 that is expected to have improved fuel economy and 290 horsepower.
RATE SEARCH: Apply today for a new auto loan from a lender in your area.