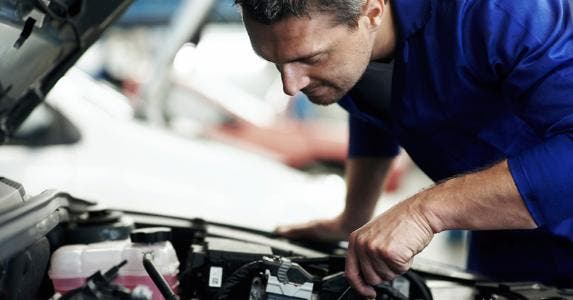 Dear Driving for Dollars,
I've read comments off and on about how it's no longer necessary to change your car's oil every 3,000 miles.
I recently replaced my old car with a 2012 model, and I was reading the owners manual to see how often I should be going between oil changes. There were 2 recommendations for oil and other car maintenance: 1 called "normal" and 1 called "severe duty."
I take a lot of short trips, a circumstance listed under the severe schedule, but I don't know if it's really abnormal. Which maintenance schedule should I be following?
— Scott
Dear Scott,
It's great to hear that you are reading your owners manual. It's a terrific source of information, yet it seems very few car owners actually consult it in advance of a problem.
Deciding which car maintenance schedule to follow can be somewhat confusing. Reasons to follow the severe car maintenance schedule include extreme temperatures, lots of stop-and-go driving or short trips, and towing or hauling something heavy.
Ready to trade your car in? Better check your credit score for free at myBankrate before visiting a dealer.
To determine whether your short trips qualify as severe, think about the percentage of your total driving that those short trips represent.
If your short trips (generally considered fewer than 5 miles) are the majority of your driving, then that probably qualifies your car for the severe schedule.
Similarly, if your typical driving is made of longer rides but involves a lot of time with the engine idling, such as in heavy commuter traffic, then that, too, would qualify for severe.
Think also about the typical weather in your area. Climates with very high humidity (generally the southeastern U.S.) and very high (about 90 degrees) or very low (below 10 degrees) temperatures also are considered severe.
If your typical driving includes a mixture of these things, then following the severe schedule is probably a good idea.
See how keeping up with scheduled maintenance could help your car last for the long haul.
Bankrate's content, including the guidance of its advice-and-expert columns and this website, is intended only to assist you with financial decisions. The content is broad in scope and does not consider your personal financial situation. Bankrate recommends that you seek the advice of advisers who are fully aware of your individual circumstances before making any final decisions or implementing any financial strategy. Please remember that your use of this website is governed by Bankrate's Terms of Use.