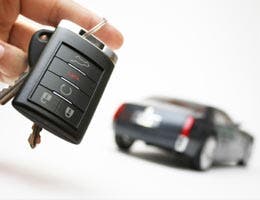 4 ways to help your car pay for itself
Some car owners offset their car costs by renting their vehicles on a short-term basis, says Karl Brauer, former editor in chief of auto website Edmunds.com.
In some urban areas, car-sharing companies, such as Getaround and RelayRides, both of San Francisco, match car owners with renters. These peer-to-peer car-rental businesses even provide insurance coverage when a vehicle is loaned out through the company.
RelayRides says you can earn roughly $200 to $300 per month by renting your car for 10 hours per week.
Drivers who don't live in urban areas probably won't have the services of such companies. If you still decide to rent your car on a regular basis, proceed carefully, Brauer says. You'd be starting your own business and have to adhere to local business ordinances.
You also should make sure you have your own car insurance because typical policies exclude coverage for vehicles used for commercial activity.
"Exclusions exist because when we figure out how much premium our customers should pay, we make the assumption they will not be renting or leasing their vehicles to others. If we could not make those assumptions, premium charges would have to be higher," says spokesman Dick Luedke of State Farm Insurance Co. in Bloomington, Ill.