Winners: Motorists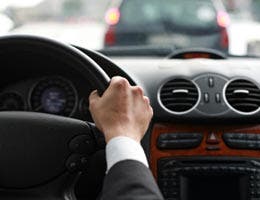 Although it's hard to imagine in retrospect, the major financial story of the summer preceding the market crash was the price of gas, which hit an all-time high of $4.11 per gallon in July 2008.
The market collapse and its subsequent impact on consumer spending quickly reduced the price at the pump for motorists.
"We hit that high in 2008, went into a recession and saw crude oil prices drop below $65 a barrel in 2009, which brought us very low gas prices for consumers," says Jennifer Brady, a spokeswoman for AAA.
But gas prices increased by more than $1 per gallon in the first half of 2011 largely because of concerns over the Arab Spring uprisings in Egypt and Libya. Prices rose from $3.12 per gallon for regular unleaded in January to a yearly high of $3.93 in May before retreating.
The mixed blessing for motorists is that as the economy improves, gas prices also tend to increase.
More From Bankrate