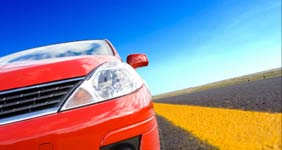 With gas prices on everyone's minds, Bankrate's 2012 Car Review offers fuel-efficient cars in a range of prices and for a variety of needs.
You'll find stories about the best teen cars, gas-powered autos that get 40 miles per gallon, macho minivans for regular Joes and the most fuel-efficient pickups.
You can't talk about fuel economy without touching on hybrids. But we take it a step further by expanding the discussion to encompass the best alternative-fuel cars. There are a whopping 52 electric, diesel and hybrid cars on the market today.
If you're looking to save on gas as you drive a hot new car off the lot, this is a great place to start.