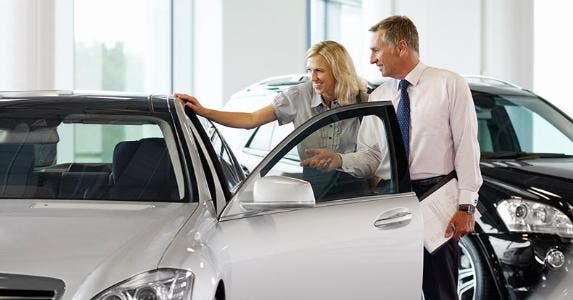 Dear Driving for Dollars,
I was shopping for a new car this weekend and one of the dealerships that I visited gave me an estimate for the car I was considering that broke down the total price they quoted me. One of the line items is for an "aftermarket warranty." What is that? I thought every car came with a warranty.
— Sarah
Dear Sarah,
I'm so pleased to hear that a car dealer you are considering doing business with provided you with an itemized estimate for the total cost of a car.
Fees can be added after the car's price is quoted
Many people get confused when they agree on a purchase price for a new car, and then the total amount they are financing is substantially higher. That's because there are additional fees associated with buying a car, such as taxes, title and registration. Many of these fees are required by the state, though you can opt to pay them upfront versus rolling them into the cost of the car loan.
The "aftermarket warranty" fee that you're referring to is one of those extra charges that dealers sometimes add on to the car's price as a way to increase their profit margins.
When you said that you thought every vehicle came with a warranty, you were right. All automakers offer a manufacturer's warranty on their cars when they are new. The length of the warranty varies depending on the car manufacturer, with some bumper-to-bumper coverage lasting just 2 years or 24,000 miles — whichever comes first — and others lasting 5 years or 60,000 miles.
Automakers also provide powertrain warranties, covering the engine and other mechanical parts, for longer periods than the bumper-to-bumper warranties.
Used cars may have some original warranty left
So, if the vehicle you are considering buying is brand new, then yes, you will definitely have car warranty coverage directly from the auto manufacturer. If you are looking at a used car, you'll want to get the date the car was first purchased to determine how much of the original manufacturer's warranty is still left.
FREE CREDIT SCORE: Looking to buy a car but don't know your credit score? Check it today for free at myBankrate before going to the dealership.
The aftermarket warranty that the dealership has listed is not really a car warranty at all, though that is what they are commonly called. It is essentially a prepaid service plan. When you purchase one, you are buying future car repairs in advance at no additional charge, or perhaps for a deductible, depending on how the policy is written.
Some folks opt to purchase this coverage because it brings them the peace of mind that their car will be repaired at little or no cost.
However, keep in mind that if you buy a very reliable car, you may not need to use this coverage much. In addition, you need to make sure that you are buying reliable coverage, since some of the companies offering extended warranties are less than reputable.
Bankrate's content, including the guidance of its advice-and-expert columns and this website, is intended only to assist you with financial decisions. The content is broad in scope and does not consider your personal financial situation. Bankrate recommends that you seek the advice of advisers who are fully aware of your individual circumstances before making any final decisions or implementing any financial strategy. Please remember that your use of this website is governed by Bankrate's Terms of Use.