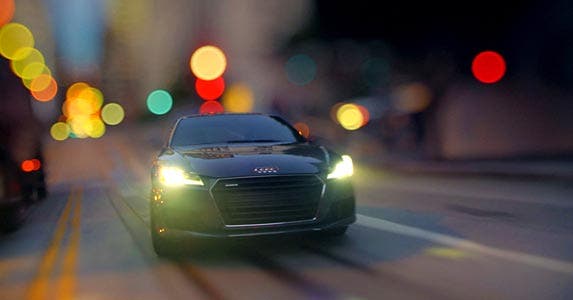 Cars assembled in different places
Forty years ago, it was a safe bet that American cars were built in the U.S., most Japanese cars were built in Japan and so forth. Not so much today.
In fact, according to the automotive industry blog "Daily Kanban," Nissan assembles more cars in North America than any other carmaker — domestic or foreign. Second is General Motors, 3rd is Honda and 4th is Toyota.
Bankrate chose a few cars to feature that are built outside the country with which they are usually associated. We included the location where the car is assembled and the percentage of parts from the U.S./Canada, and have listed the countries building the engine and transmission.
If you want to buy one of these cars you might need financing. Search for the best car loan rate.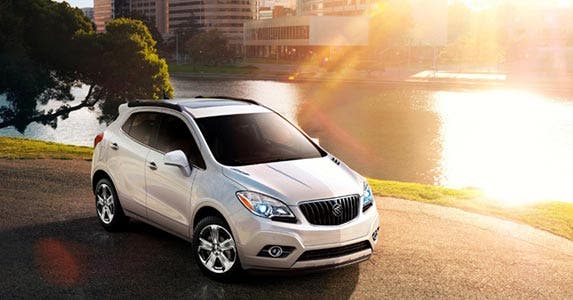 Buick Encore
Assembly: South Korea
U.S./Canadian parts: 3%
Engine: South Korea
Transmission: South Korea
Perhaps there isn't a domestic brand with more of an Asian influence than Buick. Because its last emperor chose to be chauffeured around in 2 1924 Buicks, China maintained its affection for the brand through the Communist revolution and into today.
In 1998, Buick made history by opening a plant in Shanghai. Buick is almost as much a Pacific Rim brand as an American one. Encore and its European GM cousin, the Opel Mokka, are assembled at GM's plant in Bupyeong, South Korea.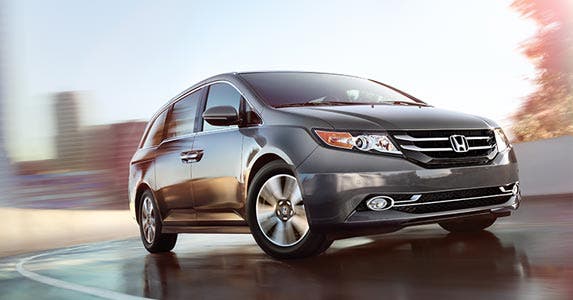 Honda Odyssey
Assembly: U.S.
U.S./Canadian parts: 75%
Engine: U.S.
Transmission: U.S.
The Honda Odyssey is not only assembled in Lincoln, Alabama, but it was designed in Los Angeles and engineered in Raymond, Ohio. Its engine and transmission are built in U.S. factories, contributing to its 75% total of U.S./Canadian parts.
By comparison, Ford's popular F-150 pickup truck has 70% U.S./Canadian parts. In fact, only 7 other U.S.-built cars and trucks have as much U.S./Canadian content as Odyssey: 5 from General Motors Co. and 2 from Toyota Motor Corp.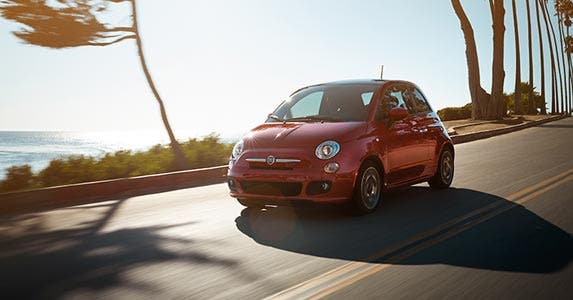 Fiat 500
Assembly: Mexico
U.S./Canadian parts: 19%
Engine: U.S., Great Britain, Germany
Transmission: Italy, Japan
Fiat Chrysler Automobiles is the multinational carmaker that now controls a number of brands including Fiat, Alfa Romeo, Ferrari, Dodge, Chrysler and Jeep. Fiat is an Italian brand, but with its acquisition of Chrysler, its culture became more international.
Today, FCA has assembly plants all over the world, with a new corporate headquarters in London. You might think that as a historic and storied Italian brand, the Fiat 500 hatchback sold in the U.S. would be built in Italy, but it's actually assembled at FCA's plant in Toluca, Mexico.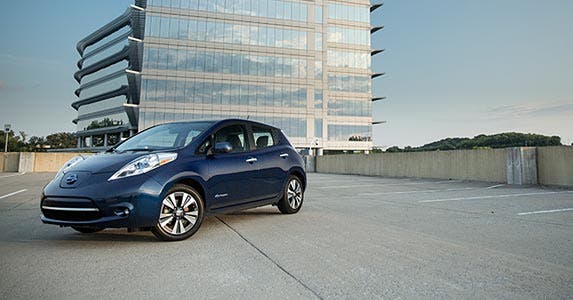 Nissan Leaf
Assembly: U.S.
U.S./Canadian parts: 40%
Engine: Japan
Transmission: Japan
With Nissan building more cars and trucks in North America than GM or Ford, it should come as no surprise that its bread-and-butter Altima sedan or full-size Titan pickup are assembled in the U.S.
What is surprising is that while other import carmakers tend to build their electric and gas/electric hybrids in their home countries, Nissan builds its plug-in, fully electric Leaf in the U.S. Sure, 35% of its content, including its motor and transmission, originate in Japan, but 40% of its parts are from U.S. suppliers.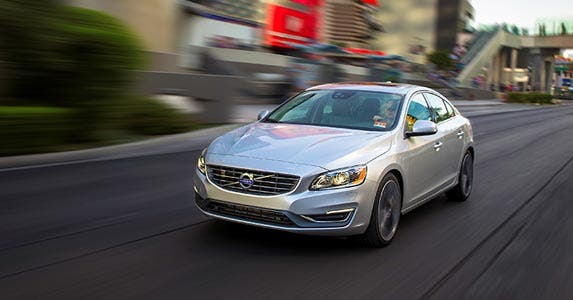 Volvo S60 T5 Inscription
Assembly: China
U.S./Canadian parts: 1%
Engine: China
Transmission: Japan
Who knew that Volvo was no longer a Swedish corporation? It hasn't been since Ford acquired it in 1999. Even back then, 80% of the Volvos rolling off production lines were doing so from plants in the Netherlands and Belgium.
Although Volvo managed to maintain its brand integrity under Ford's stewardship, it wasn't a happy marriage. In 2010, China's Zhejiang Geely Holding purchased Volvo from Ford. It was only a matter of time until the 1st Volvo earmarked for North American sale came off a Chinese assembly line, and the 2016 Volvo S60 Inscription is that car.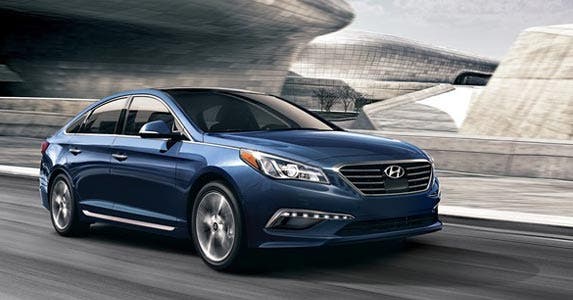 Hyundai Sonata
Assembly: U.S.
U.S./Canadian parts: 46%
Engine: U.S.
Transmission: U.S.
Hyundai assembles the Sonata at its plant in Montgomery, Alabama, and produces its Elantra and Santa Fe crossover there as well. In fact, it builds more than half the cars it sells in the U.S. in Alabama. The engines for these vehicles are also built there.
The plant requires 19 hours to go from sheet metal to a finished Sonata rolling out the door.
One interesting fact is that the Sonata contains a larger percentage of U.S./Canadian parts than the Chevrolet Silverado full-size pickup truck.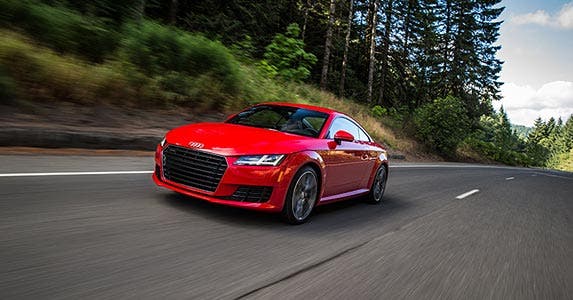 Audi TT
Assembly: Hungary
U.S./Canadian parts: 1%
Engine: Hungary
Transmission: Germany
Like other carmakers, Audi has plants all over the world. Yes, Gyor, Hungary may sound like an odd place to build a highly engineered German 2-seater, but maybe not.
Historically, Hungary has had close ties with Germany. Consequently, a German carmaker building cars there is no more far-fetched than GM building cars in Canada.
Not only does Audi assemble the TT in Gyor, that's where it builds the engine as well. Having said that, 70% of the TT's parts, including the transmission, come from German suppliers. And of course, there's that German engineering.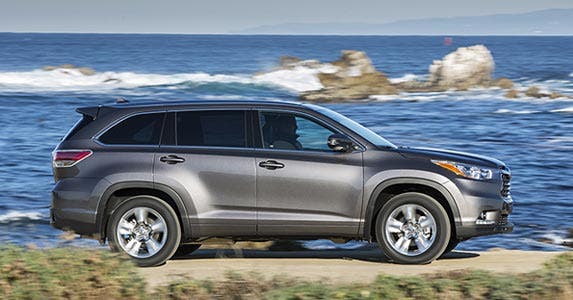 Toyota Highlander
Assembly: U.S.
U.S./Canadian parts: 60%
Engine: Japan & U.S.
Transmission: U.S.
Toyota has been building cars at its Kentucky plant — it's largest plant outside Japan — since 1988 — and builds almost every other model it sells in the U.S. in North American plants.
The only high-volume models it continues to build in Japan for U.S. consumption are the assorted Prius versions as well as the Yaris and 4Runner.
Toyota assembles the Highlander in Princeton, Indiana, alongside the Sequoia SUV and Sienna minivan. Containing 60% U.S./Canadian parts, the Highlander has more U.S./Canadian content than the Ford Escape.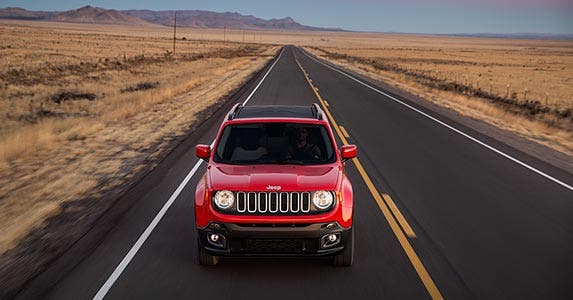 Jeep Renegade
Assembly: Italy
U.S./Canadian parts: 22%
Engine: U.S.
Transmission: U.S.
It is arguably one of the most iconic U.S. car brands, but it may surprise some that its first compact crossover is actually assembled in Italy. In fact, it is the 1st Jeep ever assembled in Europe where Jeep is now the region's fastest growing brand.
Sharing many components with Fiat's crossover, the 500X, Renegade is built alongside the 500X at FCA's Melfi plant. Although assembled in Italy, the Renegade was designed and engineered at Jeep facilities around the world.